5 VSU college students avail of IRRI-Landbank scholarship
Details

Written by JFMBaldos

Published: 14 January 2014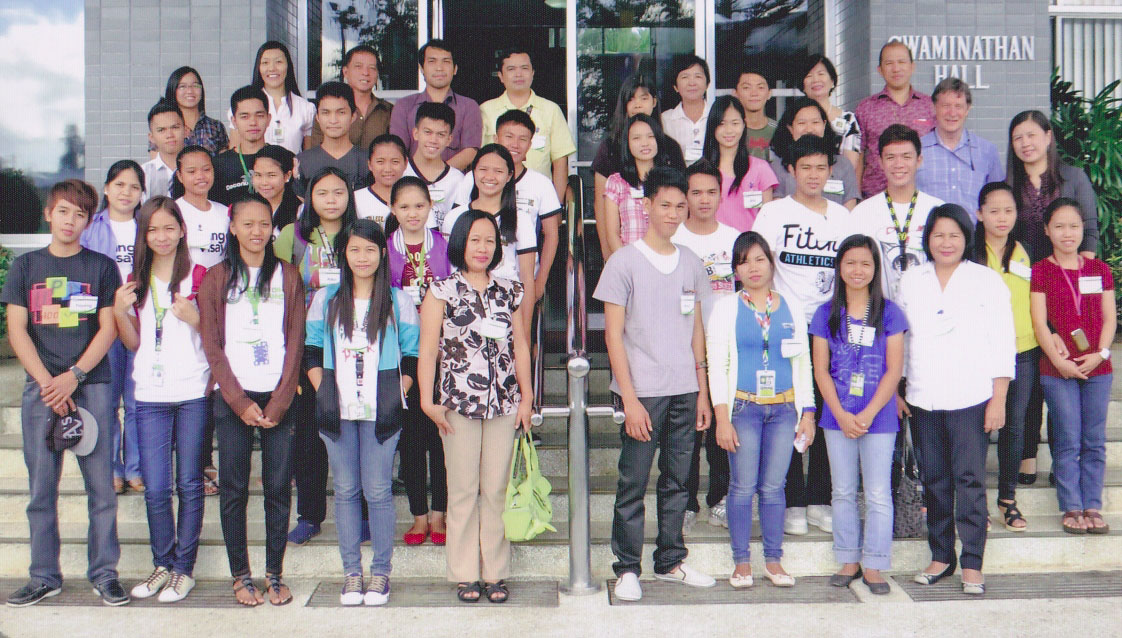 After the Letter of Agreement between the International Rice Research Institute (IRRI) and the Visayas State University (VSU) for the project "Gawad Patnubay (Gawad Pag-aaral Tungo sa Maunlad na Bayan) Scholarship Program" was signed on July 24, 2013 by Ms. Corinta Quijano Guerta, IRRI Director for External Relations, and on September 2, 2013 by Dr. Jose L. Bacusmo, VSU President, five college students of VSU shall avail of the IRRI-Landbank Gawad Patnubay Scholarship Program effective second semester of school year 2013-2014.
The scholars are: Roda G. Capacao – BSA 3, Jay Carl A. Cacerez – BSAC 3, El Shaira A. Labangan – BSFT 2, Francisco T. Lutao, Jr. – BSAB 3, and Cesar G. Pabia, Jr. – BSAB 3.
The five IRRI-Landbank scholars at VSU, together with the scholars from the University of the Philippines Los Baños (5), Central Luzon State University (6), University of Southern Mindanao (6), and Central Mindanao University (6) were invited to attend the Launching and Awarding of Scholarship Certificates on December 3, 2013 at Landbank Plaza in Malate, Manila. The VSU scholars were accompanied by Ms. Chona A. Brit, Scholarship Coordinator and Guidance Counselor of the University Student Services Office.
A day prior to the awarding ceremony was devoted to field tour and orientation among the scholars, together with their respective scholarship coordinators, at the International Rice Research Institute Headquarters in Los Baños, Laguna.
The scholarship program is designed to benefit poor and deserving dependents of agrarian reform beneficiaries and LBP cooperative members, and poor and deserving students who will specialize in the fields of agriculture and fisheries. It aims to develop skills in modern agriculture, renew enthusiasm for the agriculture sector, promote sustainable development, and reduce poverty in the countryside.
Each scholar shall avail of the following privileges: monthly allowance of PhP4,000; actual tuition fees; NSTP and PE uniform allowance of PhP2,000 for the whole duration of the scholarship; book allowance of PhP2,500 per semester; and other incentives such as thesis support of PhP30,000, for those who will finish the degree program earlier than expected shall receive PhP50,000; and those who will graduate with Latin honors shall also receive PhP50,000 (however, those who will graduate earlier and be awarded with Latin honors shall receive only PhP50,000).
The scholarship is open only to those who will take agriculture and agriculture-related courses from IRRI-Landbank partner institutions—VSU, UPLB, CLSU, MSU, and USM.