BSHRTM Senior Students Event Planners (Bravo) holds Youth Business confab
Details

Written by Jesus Freddy M. Baldos

Published: 09 April 2015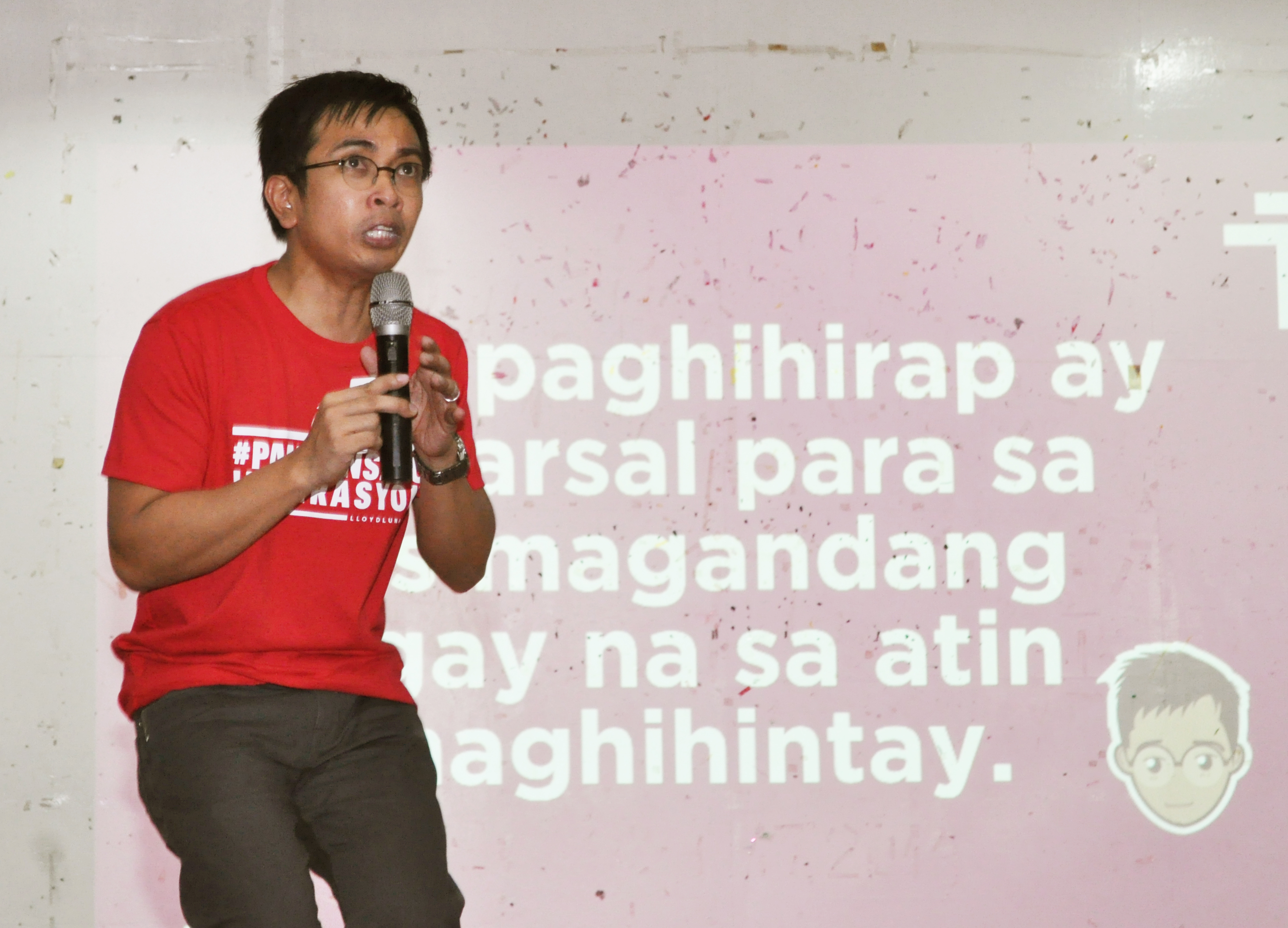 The Senior Students Event Planners (Team Bravo), a group of BS in Hotel, Restaurant and Tourism Management (BSHRTM) students, in cooperation with the Society of Agribusiness Students (SABS), organized the "Youth Business Conference" on February 28-March 1, 2015 at the VSU Convention Hall. The activity is one of the requirements in the HRTM 195 (Events Management) subject under Ms. Aireen Y. Clores, instructor of VSU's Department of Consumer and Hospitality Management.
With the theme "Innopreneurship: An Opportunity for Success", the two-day conference on business and strategy innovation headed by Mr. Junnel Gandia, the Event Manager, caters to the needs of some 300 young innovators and entrepreneurs, the graduating students, and private individuals who wish to engage in business. The occasion aims to motivate the participants on how to become successful entrepreneurs, develop the mind-set of creating new business ideas, encourage capability in handling business opportunities, and prepare competencies, knowledge and skills in corporate business industry.
According to Mr. Gandia, the event organizers invited some local entrepreneurs who willingly shared their experiences in managing their own businesses to give the participants, who were mostly graduating economics and business management students, an opportunity to evolve in business as the labor market place is very competitive and not all graduates can land a job after graduation.
During the first day of the seminar, the speakers who delved into their respective topics included: Mr. Jeruel A. Espinazo, BSAB alumnus of VSU and presently an entrepreneur/manager of Canaan Hills and Farm – "Enterprise Development: Strategy for Growth; and Mr. Nestor C. Sy, Jr., manager/owner of Panny's – Baybay Branch, and Mr. Eric Joseph Q. Tolo, owner of a chain of bakeries (Dayka) & Grilled Chicken and Pork Liempo, who both talked about "Business Start Ups: Innovation for Success."
The day's activity was highlighted with the talk on "Internet Marketing, Social Media, Personal Branding, Personality Work, Career, Job, and Profession" by an eloquent and motivational speaker Lloyd A. Luna, a renowned international motivational speaker, author of nine self-help books, radio and television talk show host, former newspaper and magazine columnist, publisher, and a life mentor. The speaker shared his personal experiences that really inspired the audience to listen to him attentively and burst into laughter as he injected humor in his discussion with full of moral lessons that nailed them in awe.
The last day of the conference featured the 2nd Student Entrepreneurs' Festival in the morning wherein the organizer also invited the husband and wife tandem—Dr. Liezel Tagget-Bastes and Judge Manasseh S. Bastes.—who spoke on "Entrepreneurial Mindset" and "Basic Laws that Entrepreneur Should Know," respectively. The afternoon session also highlighted the 2nd WOWpreneur Festival with Ms. Jed S. Gador as the speaker on the topic "Women Entrepreneur." JFMBaldos