ADPA holds general assembly
Details

Written by SMCLemos

Published: 23 June 2015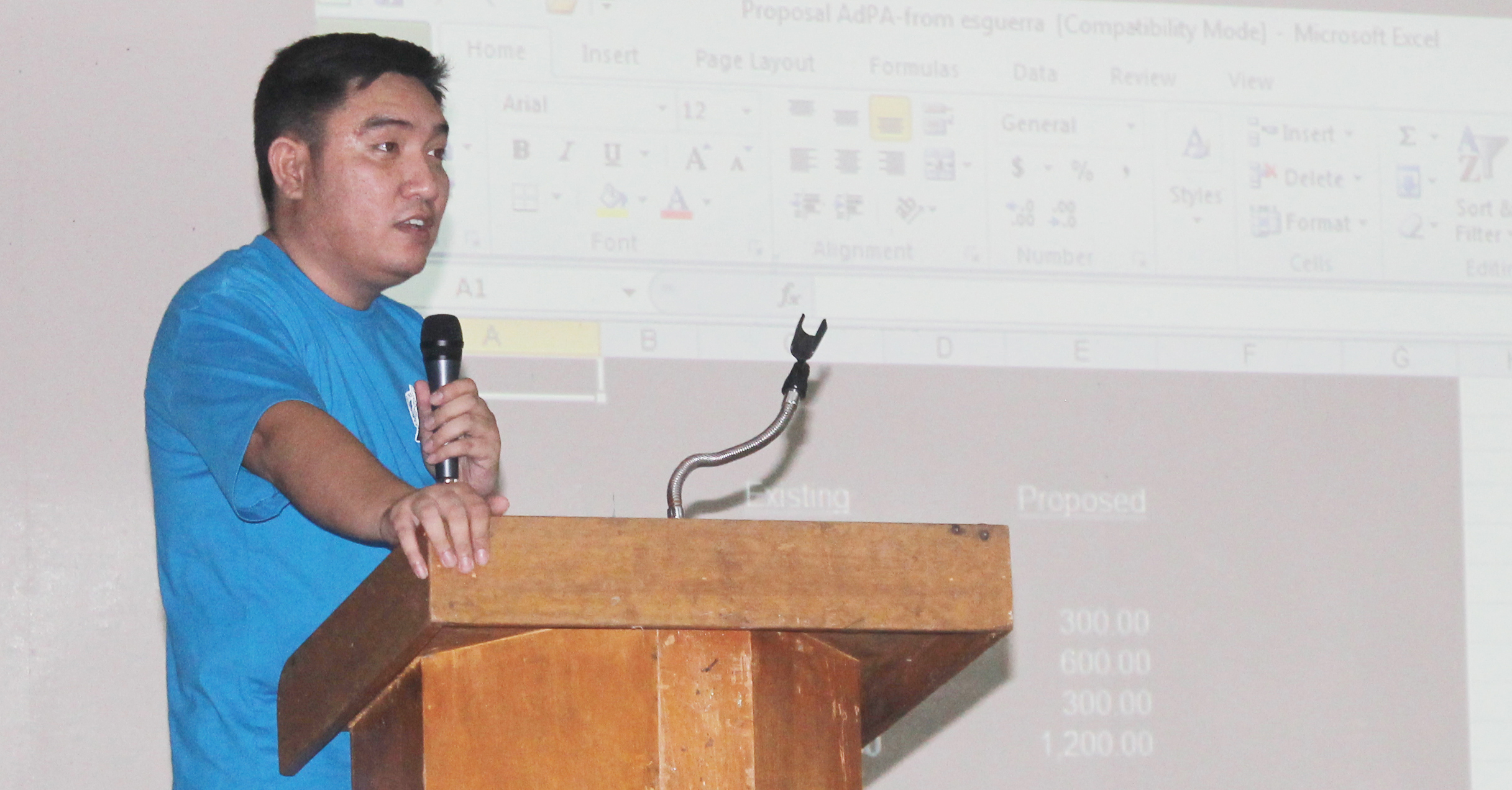 The administrative staff from the different offices and research centers of VSU System gathered on May 22, 2015 for the Administrative Personnel Association (ADPA) General Assembly at the VSU Convention Hall. It was presided over by Atty. Rysan C. Guinocor, the Chairman of the Association.
Dr. Elwin Jay V. Yu, in his welcome remarks, said that the General Assembly was conducted to give some updates to the members of what is happening within the ranks and what are the things that the association is doing. The assembly also enabled the Board of Directors to report their accomplishments and served as a venue to ventilate whatever issues and problems the members want to discuss.
On the other hand, Dr. Edgardo E. Tulin, in his inspirational message on behalf of VSU President, Dr. Jose L. Bacusmo, pointed out that the general assembly is important because it is the venue to understand all about the association. "It is a fact that VSU ADPA is an integral part of the University. Without it, the University cannot really function," Dr. Tulin stressed. He added that being an integral part of the University, the administrative personnel must do their tasks and individual responsibilities with passion and integrity. He also pointed out that the role of the administrative personnel is important because, together, they move forward with the faculty and students.
The Association's objective is to promote, uphold and defend the inherent and fundamental rights of the members including the right to organize and engage in concerted activities and participate in policy-making process in the University, develop the highest degree of professionalism as the basic policy for every member to observe in the exercise of his/her duties and responsibilities, promote the professional growth of its members in line with his/her duties and responsibilities, strive for the re-orientation of the operations as well as other services of the University to improve the quality of service rendered to the people, secure better terms and working conditions for its members not fixed by law, and establish linkage with other similar organizations at the provincial, regional, and national levels. SMCLemos