LGU-Baybay recognizes VSU's ODA-HRD head expertise in SPMS
Details

Written by Jesus Freddy M. Baldos

Published: 28 July 2015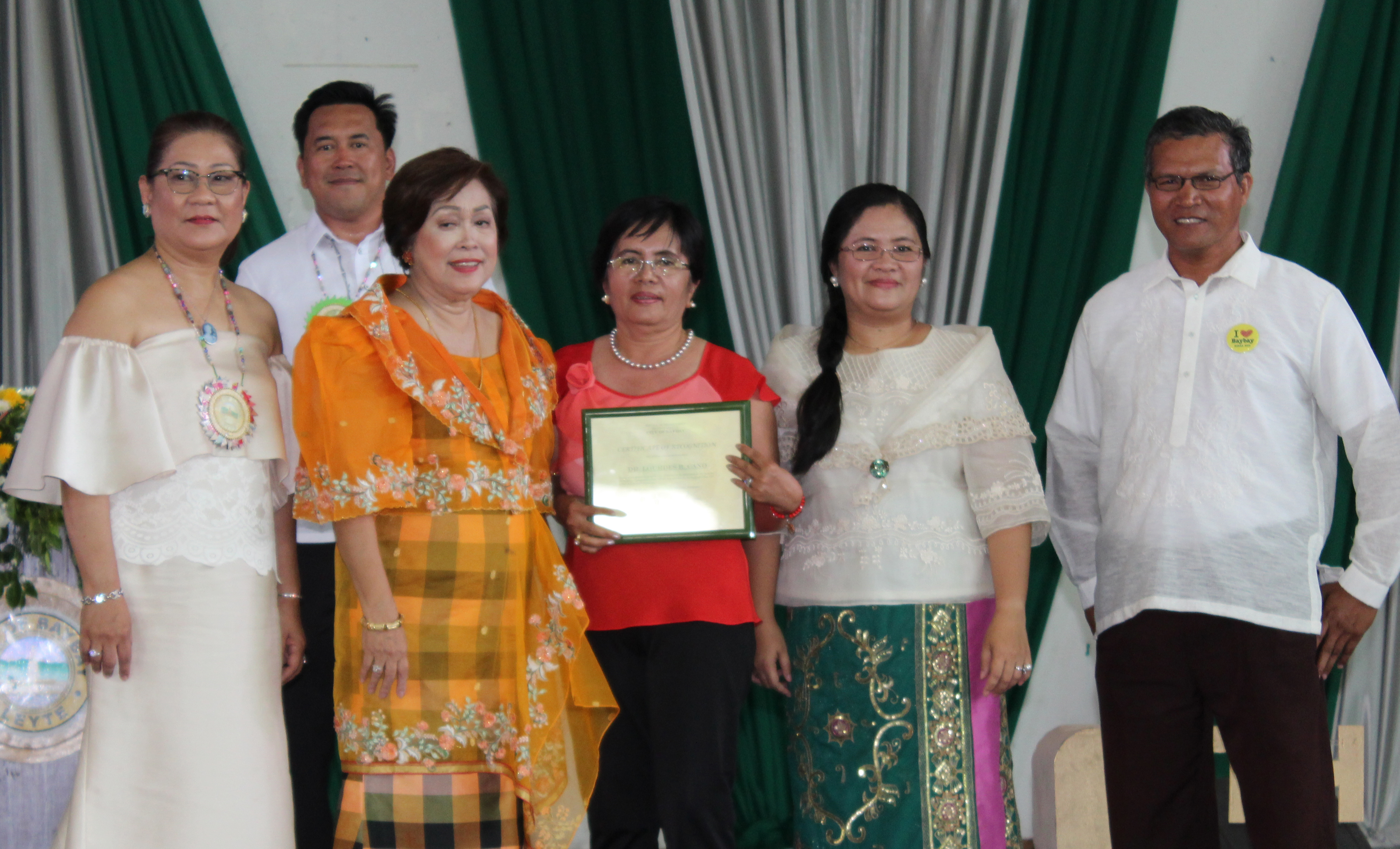 The local government unit of the City of Baybay recognizes the contribution of Dr. Lourdes B. Cano, Director for Administration and Human Resource Development of the Visayas State University, in helping the city to come up with its Strategic Performance Management System (SPMS).
Because of Dr. Cano's expertise on the matter, she was tapped by the Baybay-LGU as the resource person in framing of their SPMS which resulted in its approval by the Civil Service Commission of Region 8. Finally, she was also tapped to operationalize said performance evaluation system through the conduct of an orientation and a target setting workshop in June 2014. This year, she was also requested to help their PMT calibrate the OPCRs of departments submitted for calibration.
As a memento to the technical assistance of Dr. Cano, the City of Baybay, through the Honorable Mayor Carmen L. Cari, presented a certificate of recognition to her on the occasion of the 8th City of Baybay Charter Day Celebration on June 16, 2015 at the Baybay City Gymnasium.
The certificate cited Dr. Cano "for her technical assistance to the City of Baybay in the preparation of the Strategic Performance Management System (SPMS) duly approved by the Regional Office VIII of the Civil Service Commission." The certificate was given to her by Mayor Cari with the assistance of Vice Mayor Michael L. Cari, City City Councilors Tessie Veloso and Atty. Eden Butawan, and Personnel Officer Marianito E. Gorgonio. JFMBaldos