VSU holds workshop on 2015 OPCR/IPCR semi-annual preparation and submission
Details

Written by Visayas State University

Published: 15 September 2015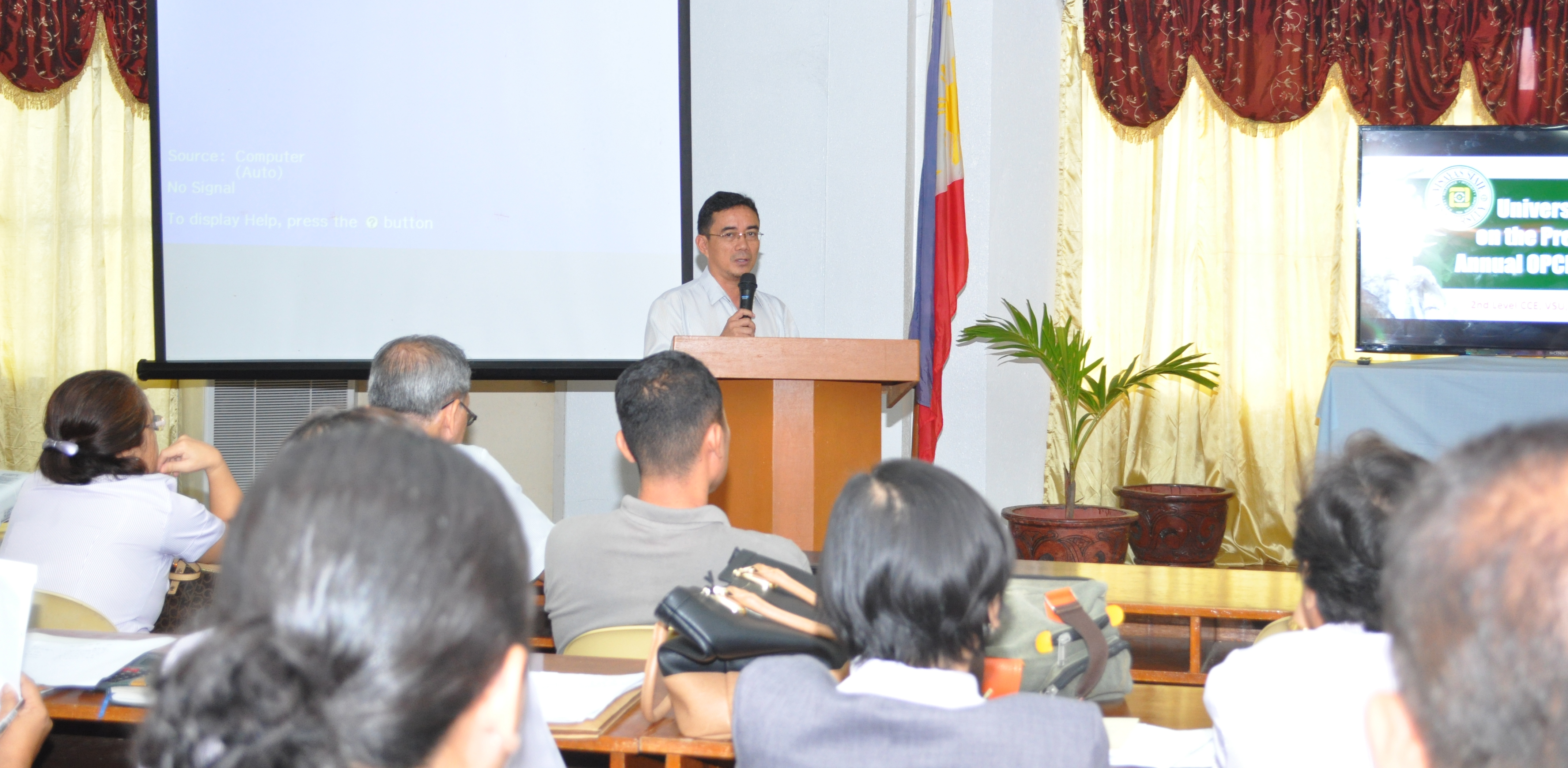 The Visayas State University, through the Office of the Vice President for Planning, Resource Generation and External Affairs (OVPPRGEA) headed by Dr. Victor B. Asio with the members of the Performance Management Team, conducted a University-wide Workshop on the Preparation and Submission of Semi-Annual OPCR and IPCR for 2015 on July 2 at the VSU Center for Continuing Education. The workshop was held in response to the directive issued by the Civil Service Commission (CSC) to the Office of the VSU President to strictly implement the provision of CSC Memorandum Circular No. 6, Series of 2012 requiring the submission of IPCR in semi-annual rating period (January to June and July to December).
In his message on behalf of VSU President Jose L. Bacusmo who was on official travel, Dr. Edgardo E. Tulin, VP for Instruction, emphasized that the activity sought not only to comply with the submission of the OPCR and IPCR for two rating periods within the year but also to submit the University Commitment for the Year 2015.
Dr. Tulin also discussed the highlights and review on the guidelines of PBB 2014, while Dr. Lourders B. Cano, director of the Office of the Director for Administration and Human Resource Development, did the orientation and provisions of CSC Memo Circular No. 6.
After some questions raised by the participants, the organizer proceeded with the workshop and required them to submit their OPCRs and IPCRs for critiquing by the members of the PMT. JFMBaldos