2 VSU personnel speak at health awareness forum in VSU Isabel
Details

Written by SMCLemos

Published: 28 September 2015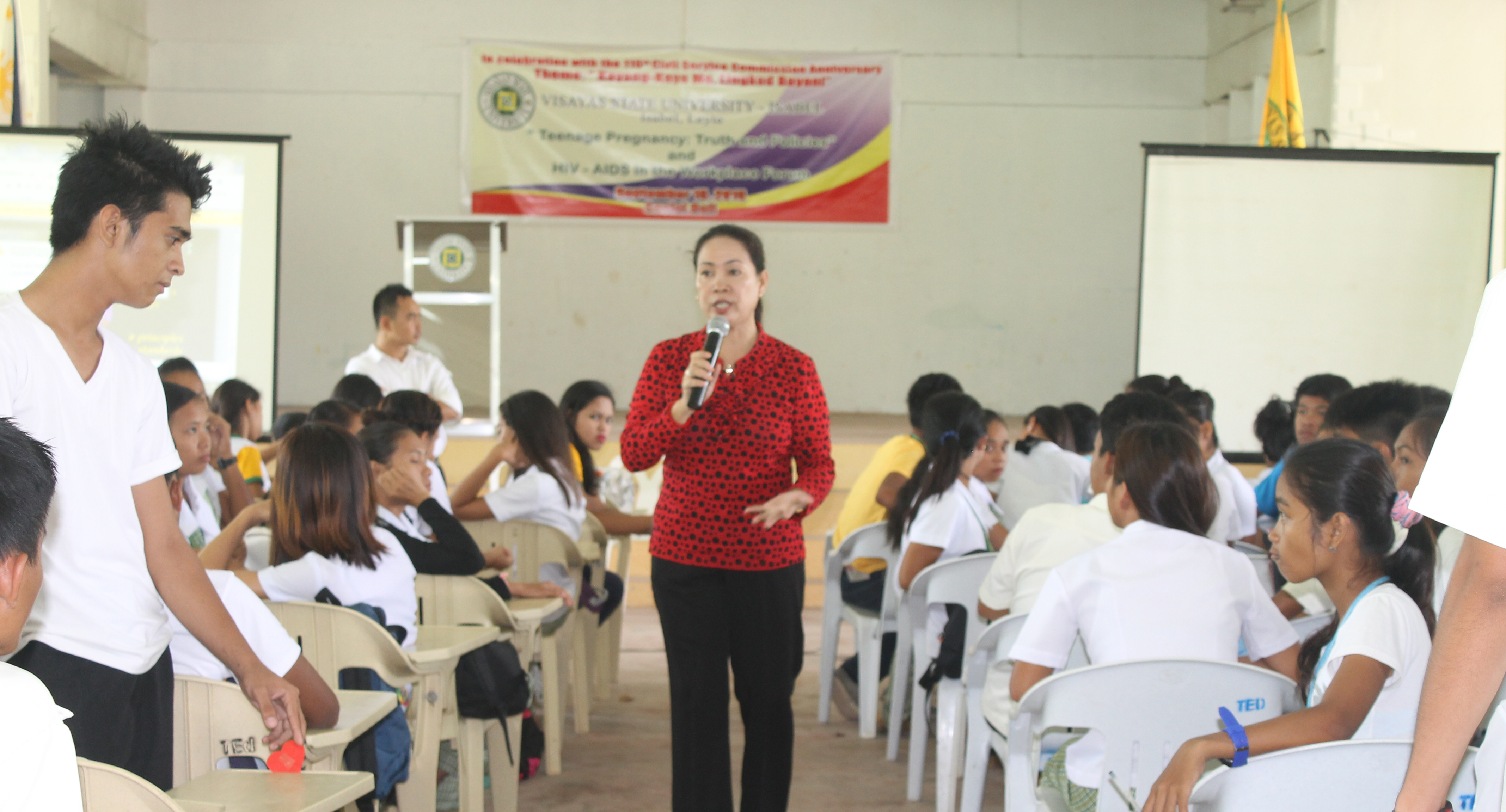 The Visayas State University-Isabel Campus through its head, Dr. Edwin A. Balbarino, conducted a health awareness forum – "Teenage Pregnancy: Truth and Fallacies and HIV-AIDS in the Workplace", in line with the celebration of the 115th Anniversary of the Philippine Civil Service on September 15, 2015 at the VSU-Isabel Social Hall. Two VSU personnel were invited as resource speakers: Dr. Josephine O. Zafico, Medical Officer III of VSU Hospital, and Mrs. Marwen A. Castañeda, Guidance Coordinator of the University Student Services Office.
Dr. Zafico discussed about "Young and Pregnant: Medical Risks and Realities, RA 8504 Basics (Philippine AIDS Prevention and Control Act of 1998), HIV Regional Status, and HIV-AIDS 101." On the other hand, Mrs. Castañeda discussed on Understanding Psycho-Sexual Development and Learning Empowering Skills.
The purpose of the forum was to inform the participants about understanding the risks of teenage pregnancy and how to lower the health risks, learn the adolescent psycho-sexual behaviour, teach them on the advantages of premarital abstinence, and educate them about HIV/AIDS.
The forum was attended by 944 students and 34 faculty members of the VSU-Isabel Campus. SMCLemos