A closer look at VSU's new president
Details

Written by JFMBaldos

Published: 23 December 2015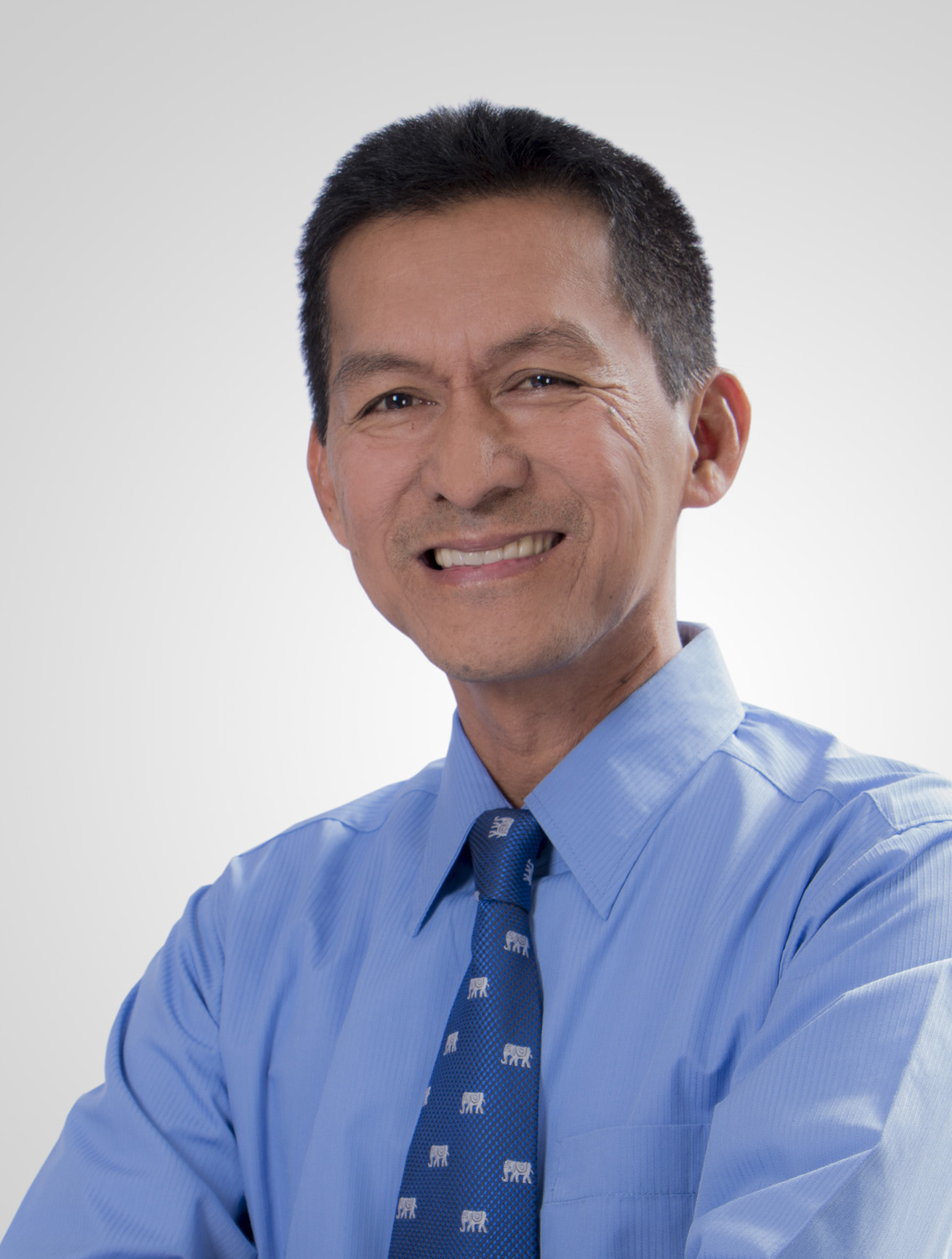 Dr. Edgardo Escuadra Tulin has a humble beginning. He is the second sibling of Mr. Manuel Peñalosa Tulin from Albuera, Leyte and Mrs. Rosalita Muego Escuadra-Tulin from Baybay City who raised their seven children from their family income. His father was a farmer who later on ventured in land transportation business, and his mother was a plain housewife. Born on December 12, 1961 in Albuera, Leyte, Dr. Tulin has been assessed to have a great potential to excel academically as evident by the scholastic awards he received as First Honors in Cambalading Elementary School and Class Valedictorian in Albuera Municipal High School. His quest for higher education continued as he enrolled at the then Visayas State College of Agriculture (ViSCA), now Visayas State University, in 1977 with the degree of Bachelor of Science in Agriculture major in Agricultural Chemistry (Cum Laude) in 1981.
Another opportunity knocked at his door when he was sent by ViSCA to the United Kingdom for his Master of Science in Biochemical Engineering at the University College London under the British Council Fellowship of UK in 1982-1984. He also got a scholarship grant from the Japanese Government (Monbusho) to pursue his Doctor of Philosophy degree in Bioreaction Engineering at the Nagoya University in Nagoya, Japan from 1989 to1993. He continued his Post-Doctorate Program in Iwate University in Iwate, Japan concentrating on Protein Chemistry from 1993 to1995 under the Japan Society for the Promotion of Science (JSPS) Fellowship.
The new VSU President has also finished other specialized courses, which include Management Development Program from the Asian Institute of Management, and Molecular Immunology/Biotechnology from the Institute of Medical Science in Tokyo University, Japan.
A holder of a University Professor with a Salary Grade of 31, one (1) rank higher than the usual University Professor, and a University President IV (whose rank is pegged at Salary Grade 30) because of his Presidential Lingkod Bayan Award in 2014 which automatically upgraded his rank to one rank higher, prior to becoming the 3rd VSU President, Dr. Tulin served the University in various capacities, such as (from the latest): Vice President for Instruction, Vice President for Planning and Resource Generation, Dean of the Graduate School, Director for Curriculum and Instruction, Professor, Associate Professor, Science Research Specialist, and Research Assistant.
Dr. Tulin also discovered the Novel Cytokine SHIF that inhibits human endothelial cell proliferation and stimulator of bone marrow and spleen cells proliferation. Likewise, he was able to develop the abaca bunchy top virus diagnostic kit, for detection of bunchy top virus in abaca, which patent is still pending at the Intellectual Property Office (IPO) Philippines.
Because of his outstanding performance as an academician and at the same time as a researcher, Dr. Tulin has been a recipient of various awards and commendations given by some award-making bodies here and abroad. Among these were:
(International) Norman Borlaug Fellow for Agricultural Biotechnology in the United States of America, RIKEN (The Institute of Physical and Chemical Research) Fellow in Japan, JSPS Research Fellowship Award by the Japanese government, and Award of Distinction for Outstanding Environment Project (1993 and 1994) by Yomiuri Shimbun, Tokyo, Japan;
(National) 2014 Presidential Lingkod Bayan Award, AFMA Best R & D Paper (Gold Award), PNHRS Best Mentor in Health Research Award (National Winner)—the only awardee outside of Metro Manila who is not a medical practitioner, DOST-PCAARRD Pantas Award, Eduardo Quisumbing Medal for Outstanding R and D Award for Basic Research, National Gawad Saka Semi-Finalist, Philippine Agriculture Resources Research Foundation, Inc. (PARRFI) Professorial Chair, LIKHA Awardee; and
(Regional) REPUBLICA AWARD bestowed on him by CHED, PNHRS Best Mentor in Health Research Award, Phi Delta Honor Society Outstanding Adviser Award for Undergraduate Thesis, Exemplary Academician Award, Regional Gawad Saka Awardee (given by DA-RFO 8), Outstanding Researcher Award, VSU Loyalty Award, and many others.
As a scientist, Dr. Tulin was able to publish some 23 research outputs, either as author or co-author, in various international and local refereed journals. He also served as editor or editorial consultant in various books, monographs and proceedings.
In spite of the higher salary he earned while working in Japan for almost 11 years, Dr. Tulin decided to come back to the Philippines and work at the Visayas State University because of his love for his family and for the institution. "Yes, I received higher salary from my work in Japan. But what will I do with the money if I am far from my family? I could always remember my three children during their younger years crying while pleading to me not to return to Japan. Without any second thought, I chose my family. After all, I am working for my family and I want to live a happy life with them and be all together," the VSU President stressed.
Dr. Tulin is happily married to Dr. Anabella Bautista-Tulin, also a University Professor, with whom he has three children—Edrian Paolo, Ea Kristine Clarisse, and Edelle Marie.
Jesus Freddy M. Baldos