#VSUHonors endeavoring BEEd student
Details

Written by VSU Web Team

Published: 26 February 2016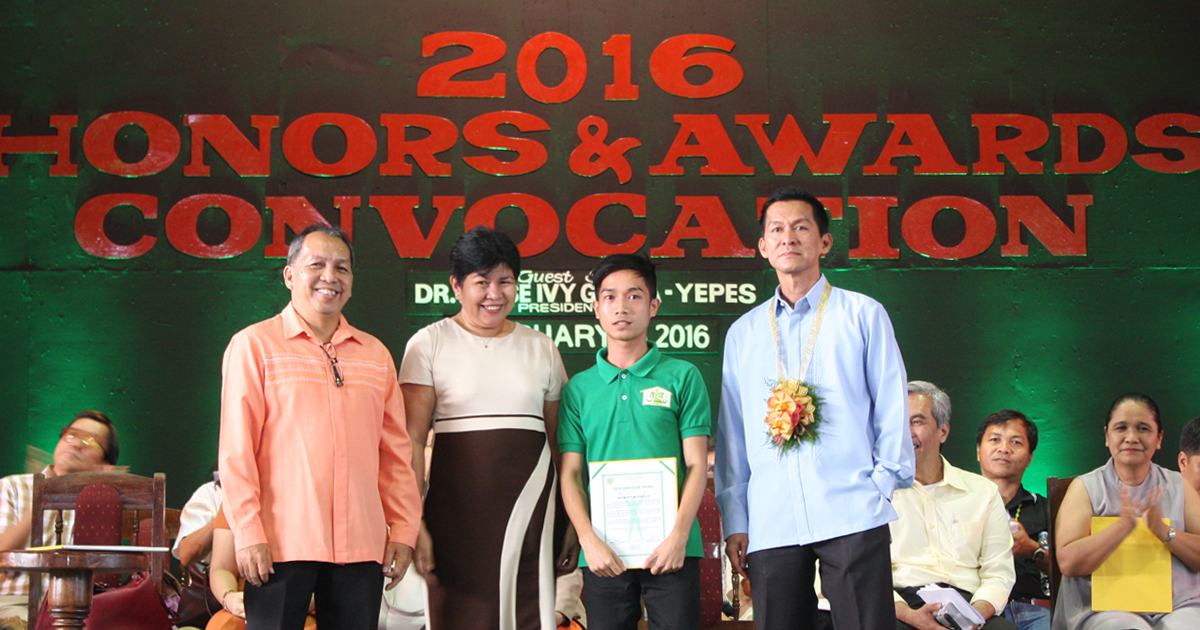 This year, VSU lauds a fourth-year BEEd student from Catbalogan City, Samar for his endeavors to finish his education on his own.
"I refuse to be poor," said 2016 Endeavor awardee Melben P. Bundocan in broken Cebuano.
Born in Samar, Melben spent four years in college trying to sustain his education through a government scholarship that pays for his tuition fee, and with P250 a week which he gets from doing household chores in other people's homes.
Teary-eyed with a crack in his voice, he said he did not expect to be chosen from among four finalists as the recipient of the award. It was nothing but natural for the likes of him, he said, to be willing to live the hard way now just to be eventually out of poverty.
Melben will be graduating this year with a Bachelor's degree in Elementary Education. His is a story of the proverb that said poverty is never a hindrance, and in Melben's own words, "if one has an ambition, one feels that nothing is impossible."
Melben received the Endeavor Award during the VSU Honors and Awards Convocation, February 26, at the VSU Gymnasium.