SLSU chief inspires VSU honorees, awardees
Details

Written by VSU Web Team

Published: 27 February 2016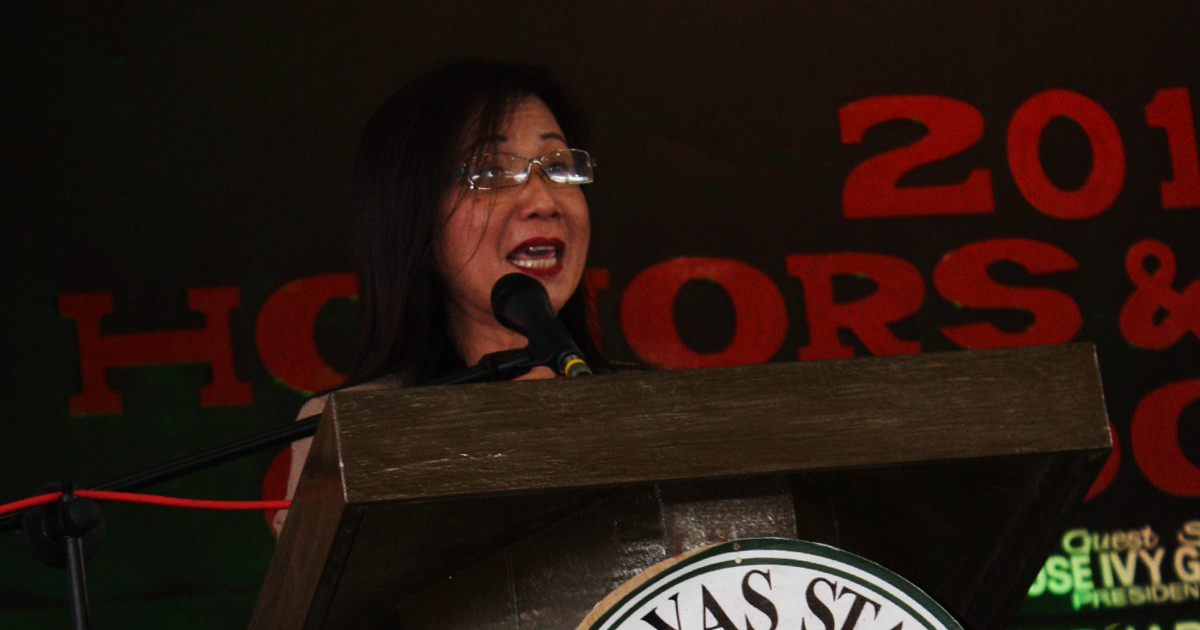 "The competition is much much tougher," said Dr. Yepes, pointing out that graduates will be competing with other graduates in the country and the world in the job market.
In her speech during the Honors and Awards Convocation, February 26, Dr. Yepes named a few successful men and women such as inventor Soichiro Honda, bulb inventor Thomas Edison, TV personality Oprah Winfrey, Microsoft founder Bill Gates, novelist Stephen King, and Miss Universe Pia Wurtzbach whose failures can be sources of inspiration.
"Successful people know what they want, and pursue on it because they want it so bad," said Dr. Yepes.
The students were also told of the tale of the carrot, the egg, and the coffee bean which underwent different changes after being immersed in boiling water. Dr. Yepes asked the students to identify themselves among the three.
"Are you like the [tough carrot who softened or the egg who hardened, or the coffee bean who released a rich aroma after facing the same kind of adversity?]" said Dr. Yepes, posing a challenge for the students to believe in themselves.
VSU recognized 704 undergraduate and 30 graduate students, and 10 special awardees at the VSU Gymnasium.