PCA reg'l chief inspires VSU Villaba, Isabel grads
Details

Written by KPRoca

Published: 18 April 2016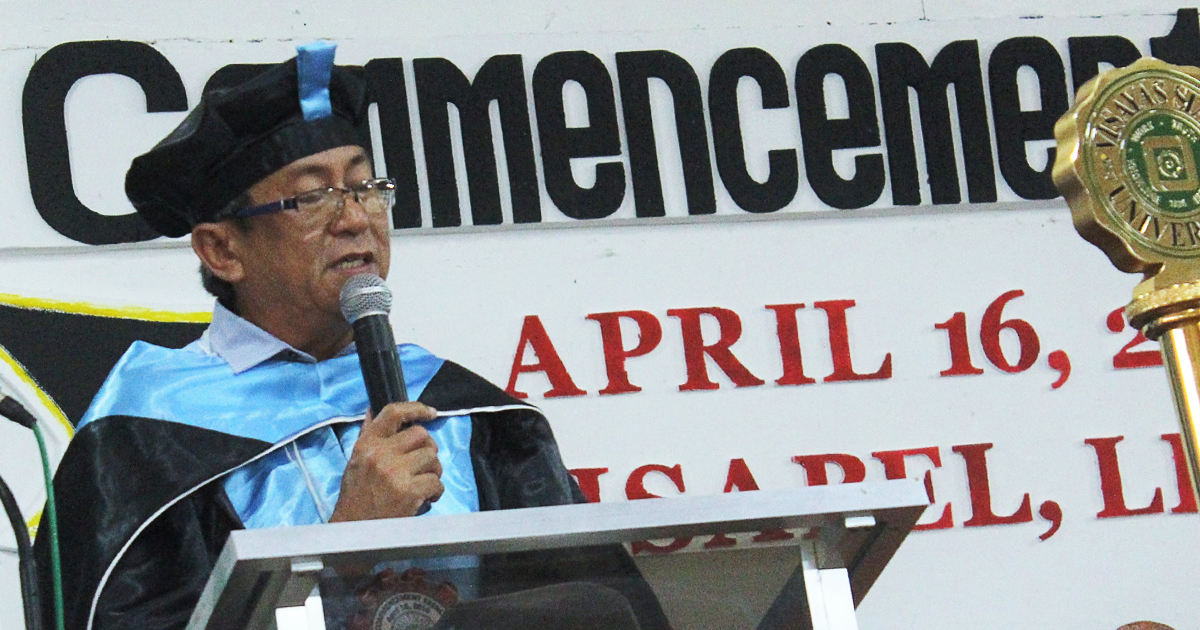 Engr. Joel O. Pilapil, OIC-regional manager of the Philippine Coconut Authority (PCA), imparted life lessons to 210 graduates in VSU Isabel campus, and 158 in VSU Villaba, April 16.
A VSU alumnus, Engr. Pilapil shared his experiences in finding jobs in his speech as the commencement speaker.
"Don't be afraid of failure. You will never know if you could get the job if you don't try," said Engr. Pilapil as he inspired class 2016 to be ready to face the challenges of the world as they leave the comfortable walls of the academe.
Taking responsibility, planning effectively, and working hard are the necessary steps to manage failures and challenges, Engr. Pilapil said.
This year, only one graduated with a latin honor from the VSU Villaba campus. Jason Meregildo, a Bachelor of Secondary Education-Mathematics major, graduated cum laude. The satellite campus in Villaba gave four special awards to the graduates including Leadership, Service, Endeavor, and Loyalty Awards.
Meanwhile, VSU Isabel awarded latin honors to 13 students: one magna cum laude and 12 cum laude.
VSU Villaba offers undergraduate programs in Secondary Education, Elementary Education, Agriculture, and a certificate course in Agriculture Science. Undergraduate courses in Industrial Engineering, Mechanical Engineering, Information Technology, Secondary Education, Elementary Education, and Agribusiness are offered in VSU Isabel including a two-year program in Computer Technology, and Trade Technical Education.