Full list of approved nominees for CHED scholarships from VSU
Details

Written by ELTBestil

Published: 07 May 2016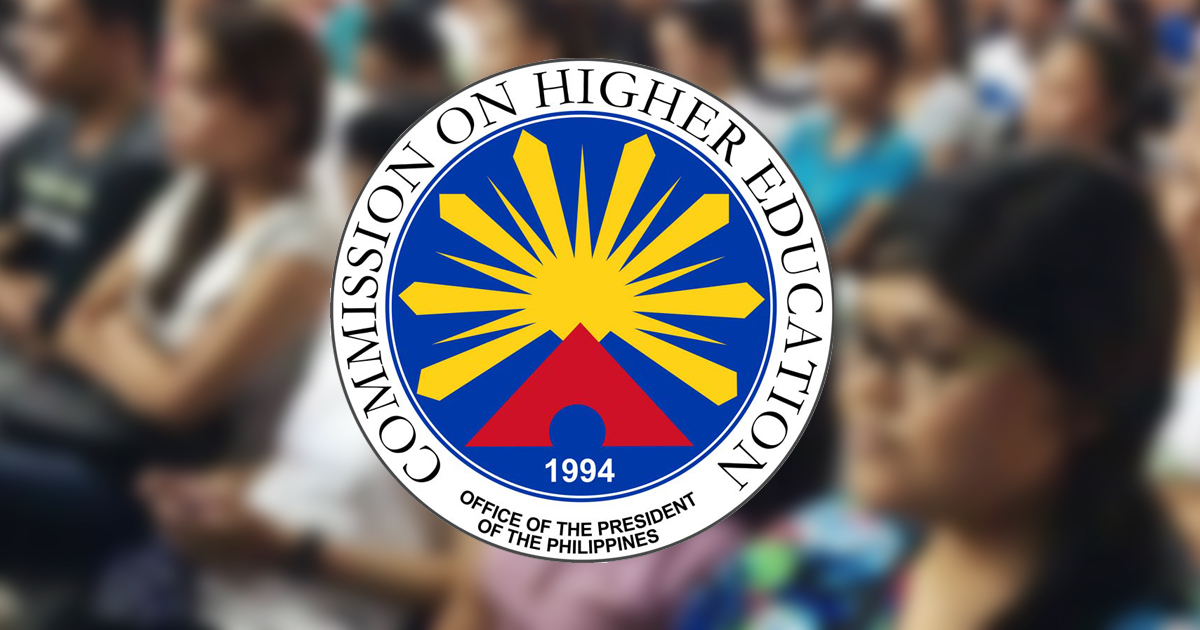 The Commission on Higher Education has released the first batch of approved nominees for scholarships for graduate studies. Here's the list of the nominees from VSU:
VSU Alang-alang
Aletin, Mary Ann P.
Arguelles, Michael S.
Barraza, Maria Lourdes D.
Barraza, Victor M.
Calubiran, Glaiza
Catalla, Meagan J.
Chavez, Nelo M.
Chua, Sarah M.
Cooper, Amor M.
De Los Reyes, Elda V.
Empillo, Lawrence M.
Melchor, Lorenzo S. Jr.
Petallana, Llorita B.
Roylo, Bryan B.
Terora, Erik A.
VSU Villaba
Costillas, Bon Anthony F.
Mollejon, Hervina V.
Mollejon, Reynaldo V
Romero, Junnabeth S.
VSU Main
Villas, Michael Carlo
Aba, Berna Lou L.
Abarquez, Lomel Q
Aberilla, Jovel M.
Abrera, Marcelo Jr. T.
Acampado, Arian G.
Acoritay, Daisy P.
Alde, Mannylen C.
Artiga, Edelberto Jr. Artiga II
Avila, Doryn Jan L.
Bacolod, Christian N.
Baldos, Jesus Freddy M.
Balotol, Ruben Jr. O.
Bandalan, Eileen B.
Bande, Rhodora A.
Baro, Geraldine T.
Bathan, Ronette L.
Bicoy, Nino Daryll M.
Boncalon, Joshua Mhel
Bornias, Brayan A.
Castil, Jundy R.
Colis, Honey Sofia V.
Colubio, Eulalio Jr.
Come, Warren D.
Compendio, Serica Joy M.
Cuadra, Maria Efrelij J.
De Los Santos, Janet Alexis A.
Ebit, Philip Caesar L.
Eco, Kenneth O.
Edullantes, Melodina p.
Enaya, Beljun P.
Espinosa, Eliza D.
Estillore, Marvin E.
Fernandez, Errol C.
Florentino, Nicolasa N.
Francisco, Jeliane Mae G.
Galenzoga, Flora Mae A.
Galvez, Karl John A.
Gamotin, Gracielle Dawn L.
Garciano, Serafin L.
Gatchalian, Florife A.
Gerebise, Ma. Rose De Lima C.
Gonzaga, Gretchen L.
Ibanez, Venice B.
Lambert, Allen Glennie P.
Lambert, Babylyn C.
Lao, Magnolia C.
Loreto, Raffy Andrew G.
Mabuan, Jovelyn
Magallanes, Randee O
Mangaoang, Eurice Ed D.
Maningo, Lyndon L.
Maningo, Riza Mae L.
Mercurio, Martin Jan E
Nanggan, Ricardo Jr. C
Olor, Fretzeljane Ojoylan
Ongy, Honeylene V
Paquibulan, Paula Nadrea M.
Paradero, Angelita L.
Poliquit, Rosalina D.
Quebec, Jett C.
Rabe, Shiela R.
Rola, Jude B.
Salas, Yssakhar A.
Sales, Jude Nonie A.
Santianes, Gernah May Y.
Siarez, Mildred M.
Solarte, Triponio Jr.
Tabudlong, Sheena Eunice
Tan, Gideon Neil D.
Tejara, Nelson H.
Tolibas, Michelle C.
Troyo, Roden D.
Tualla, Ivan Patrick B.
Tubigan, Precious Elaine D.
Unajan, Magdalene C.
Valdevieso, Leilani M.
Valenzona, Divina L.
Valenzona, Jorge S.
Varron, Anna Beth A.
Villaroya, Al Franjon M.
Yu, Elwin Jay V.
VSU Isabel
Abella, Marijonnel B.
Arique, Fevie M.
Atupan, Queen-Ever Y.
Bandoquillo, Dan P.
Corcino, Catherine L.
Ferolino, Fritzie H.
Fuentes, Sheila N.
Hermoso, Angelyn F.
Morales, Darry Mhei I.
Pasana, Alberto S.
Pino, Jerralyn B.
Ramos, Fe Daphney C.
Sardido, John Rey C.
Sumalinog, Esperanza E.
VSU Tolosa
Abonales, Reena Rose P.
Calamaya, Arnie L.
Casane, Eloisa N.
Cervantes, Rochelle T.
Lauzon, Quenstein D.
Managbanag, Daryl P.
Matuguina, Aileen Grace M.
Rodriguez, Princess C.
Tabunan, Harvey G.
Ty, Arnold M.