VSU DevCom professor's on-the-spot artwork wins in nat'l watercolor contest
Details

Written by Aliana Gene Sarmiento

Published: 24 April 2017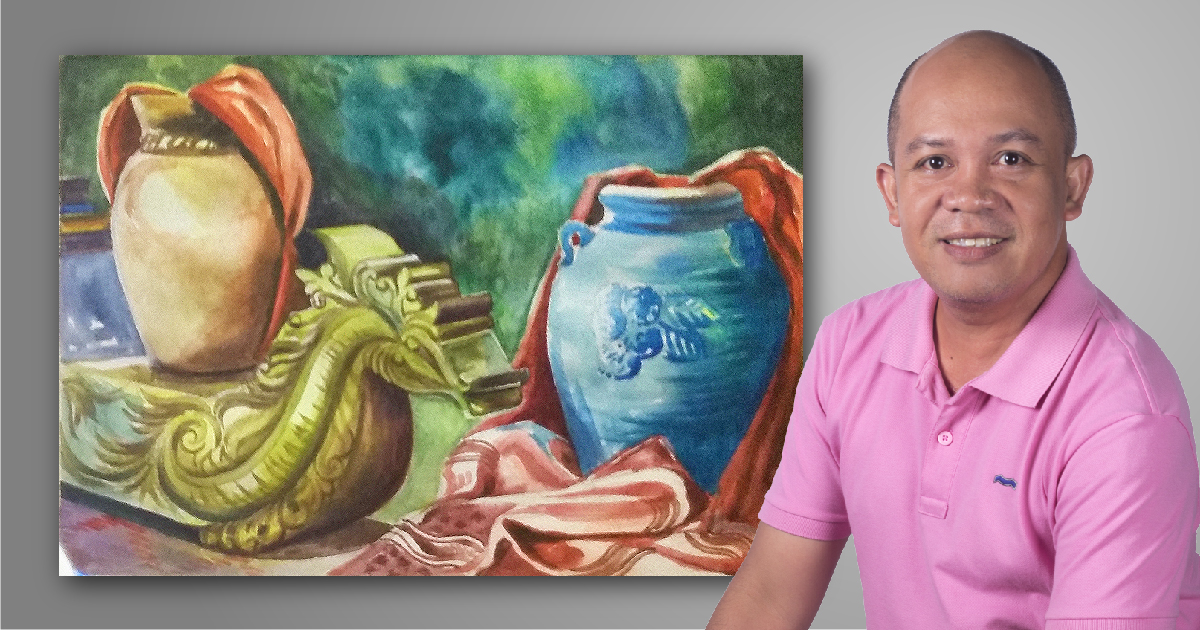 The artwork of Prof. Jude Nonie A. Sales, visual artist and assistant professor of development communication at Visayas State University, painted on-the-spot, won during a big art event in Metro Manila on April 22, Saturday.
He bagged the Jurors' Choice Award 2017 for the On-the-Spot Painting Competition, during the First Philippine Watercolor Convention at GSIS Museo ng Sining, Government Service Insurance System Complex in Pasay City.
More than 50 contestants vied for the first prize in the three-hour contest. The contestants were required to create a 14-inch by 20-inch painting with their own painting materials. Filipino ethnic artifacts served as the subjects of the painting competition.
"During the contest, I was both nervous and excited. My fellow contestants were master watercolorists from the different parts of the country. Participating in a national contest and in a historical event, considering it was the first ever watercolor convention to be held in the Philippines, is an honor," said Prof. Sales in an online interview.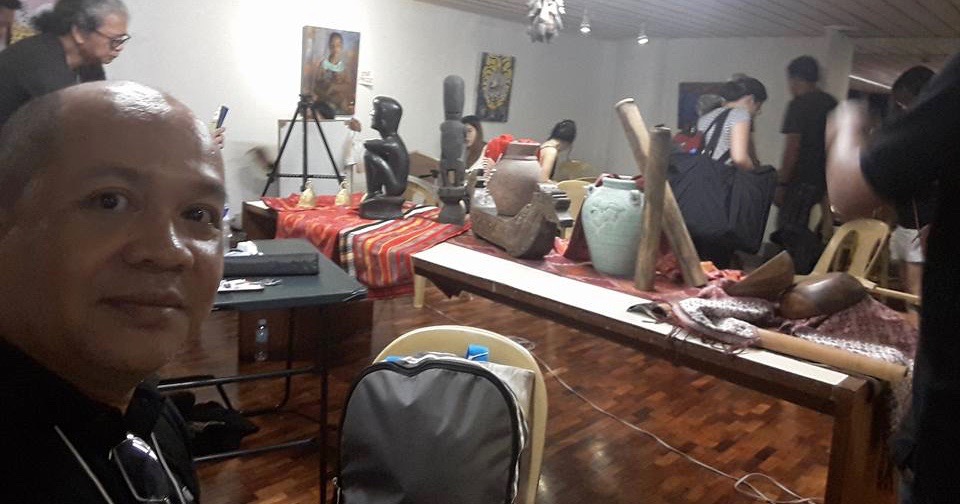 Prof. Sales is an Assistant Professor IV in the Department of Development Communication and is currently pursuing his doctorate degree at University of the Philippines Los Baños.
Fully Booked gave him assorted professional grade art materials by Fabriano Artistico and instructional books on contemporary watercolor painting.
"When I received the award, my confidence was confirmed that I truly deserved the award when the audience were cheering "Wow" when they saw my painting," Prof. Sales added. "I am sharing my victory and award with my family, DevCom, and BANAAG Visual Arts Group."
Prof. Sales was the former adviser of BANAAG Visual Arts Group, an organization of student artists in VSU. He is also a part of Hugpong Sabado, a group of professional visiual artists in VSU and Baybay City. The group frequently sponsors art exhibits every VSU anniversary.
The convention was sponsored by GSIS Museo ng Sining, Philippine Art Educators Association, and International Watercolor Society-Philippines, and Philippine Guild of Watercolorists.