State colleges, universities make quality education possible to Filipino families — CHED commissioner
Details

Written by Kim Roca

Published: 25 April 2017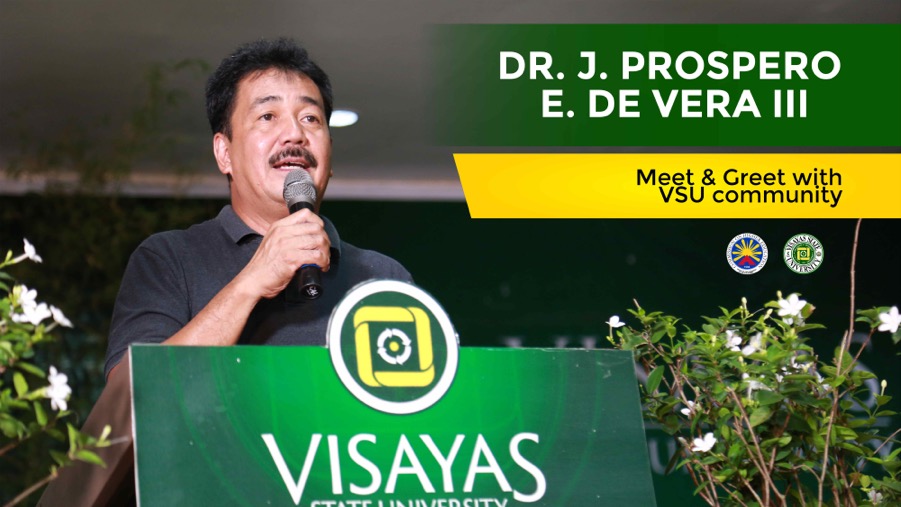 The role of State Universities and Colleges (SUCs) in the country has to be appreciated and recognized.
This was the message of Commission on Higher Education (CHED) Commissioner Dr. J. Propero E. De Vera III during his visit to Visayas State University on April 21, Friday.
"It is the SUCs that are providing educational access in our country. It is these public institutions that make the dreams of every Filipino family to send their children to school possible," he said.
De Vera told that, while the University of the Philippines is the country's flagship university, it is the other SUCs that offer educational access especially among students coming from public high schools.
"[I found out] in board exams, SUCs have higher institutional passing rate than the national average, as opposed to the passing rate of private institutions. This alone is a proof that public education institutions are competent." he told.
According to the commissioner, contrary to popular belief, government-runned institutions do provide access and quality education, even outperforming its private counterparts.
"I am glad to say that here in VSU, there is indeed quality." quipped De Vera, sharing his delight about the university and its research initiatives. He lauded the university for its research and extension projects that have been benefitting the region.
As CHED commissioner, De Vera also sits as the Chairman of VSU's Board of Regents.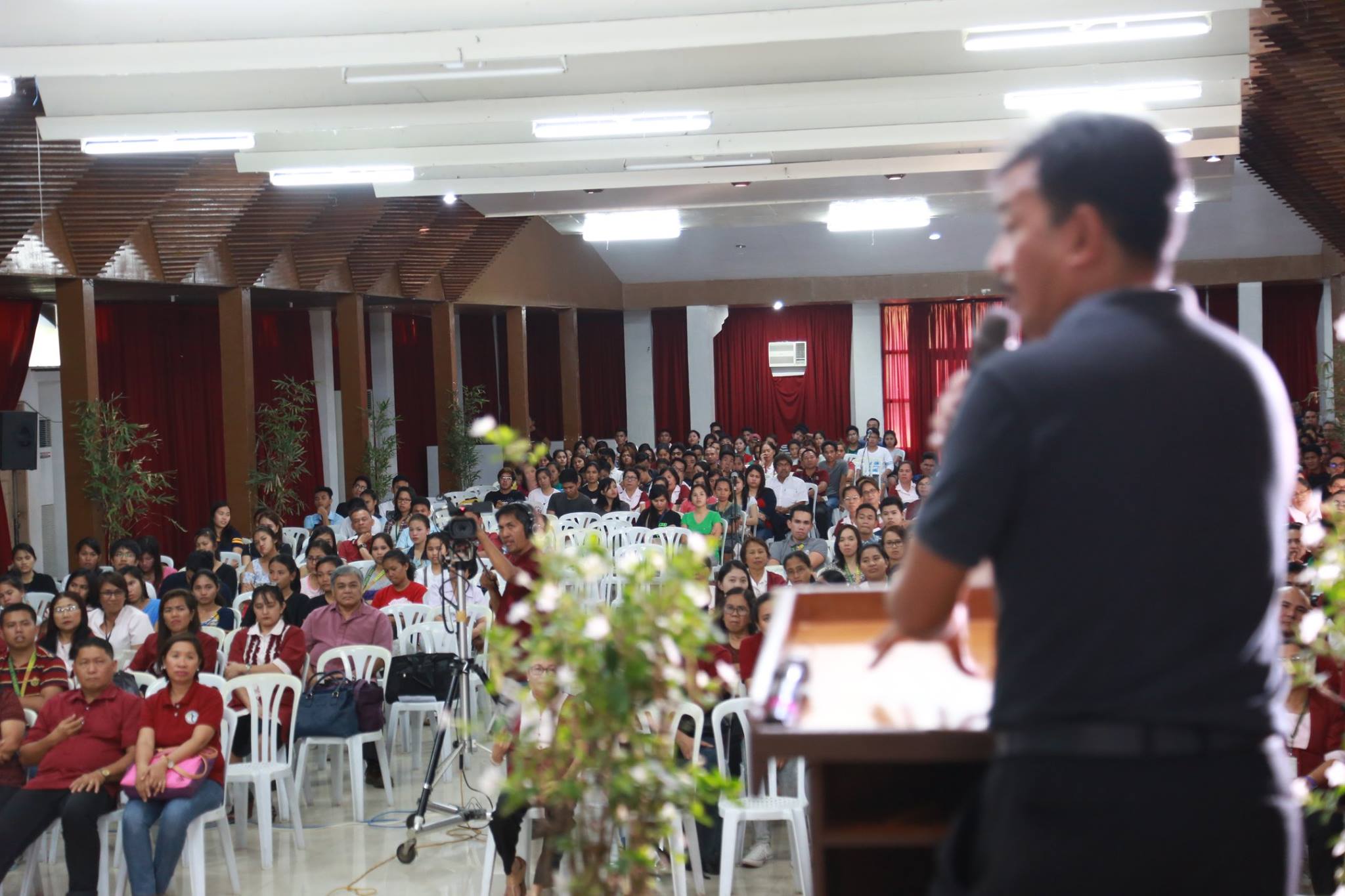 "The people we have inside the school are our best advocates. Let them tell the rest of the world about the good stories of our university," urged the commissioner. He encouraged the audience to take part in promoting the institution outside of the university.
In his public address to VSU constituents, he asserted the importance of communication in establishing identity for an institution. The SUCs, he added, should maximize the use of technologies such as social media to expose achievements and researches to a larger audience.
The SUCs Listening Tour is part of De Vera's advocacy as CHED Commissioner to 'get in touch' and listen to the concerns of public institutions under his administration at the grassroots level.
He spent the past few days touring the state schools in Eastern Visayas, which he heads as BOR chairperson.