SCUAA-8 returns to VSU on its 33rd year
Details

Written by Isabelle Amora

Published: 28 December 2017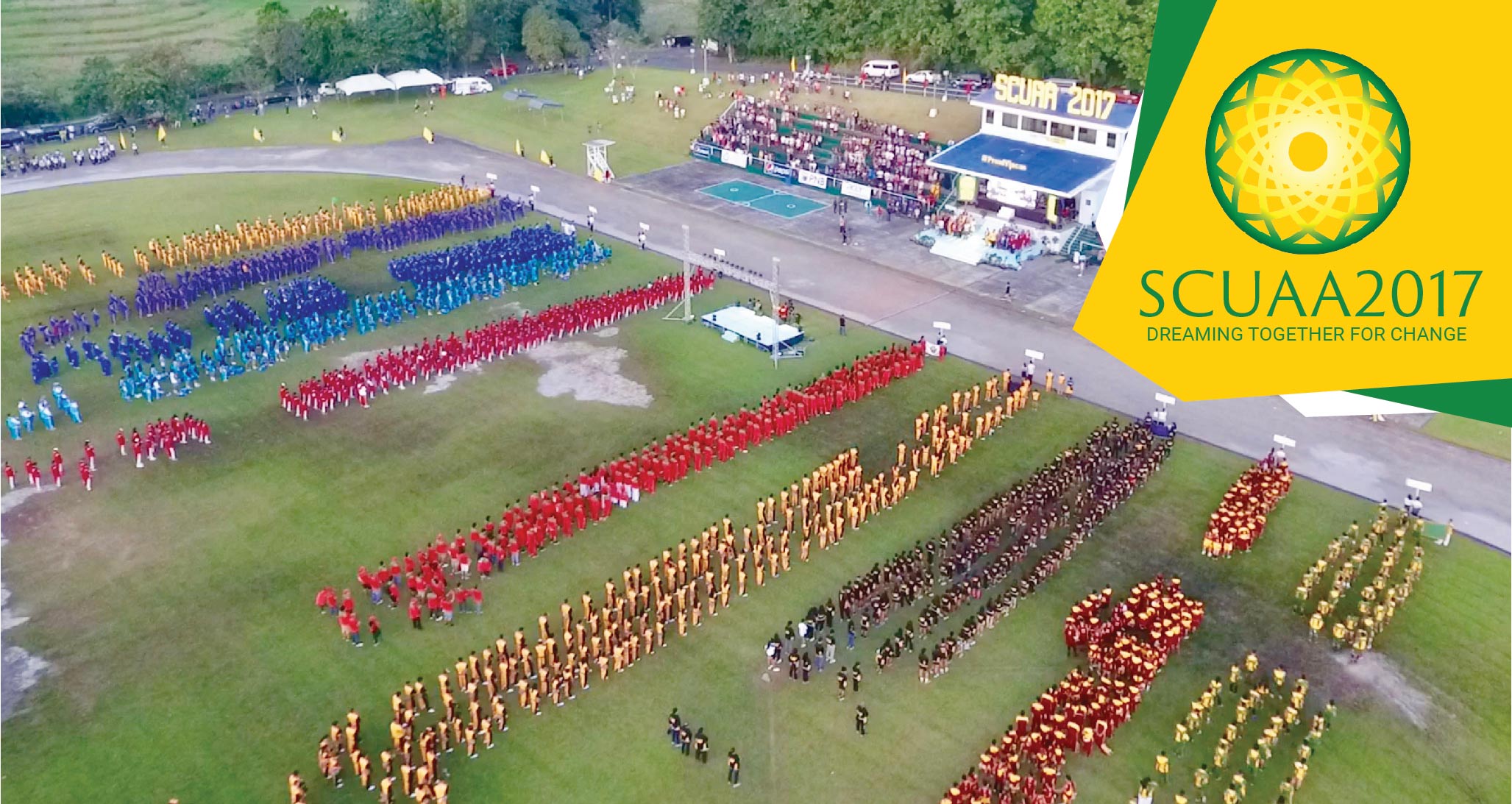 The State Colleges and Universities Athletic Association (SCUAA) – 8 came back to where it all started, at Visayas State University, for the 33rd Regional SCUAA games with the theme Dreaming Together for Change.
More than 2,000 athletes from Region 8 convened during the opening of the six-day sporting event at the VSU Upper Oval Grounds on December 09, Saturday.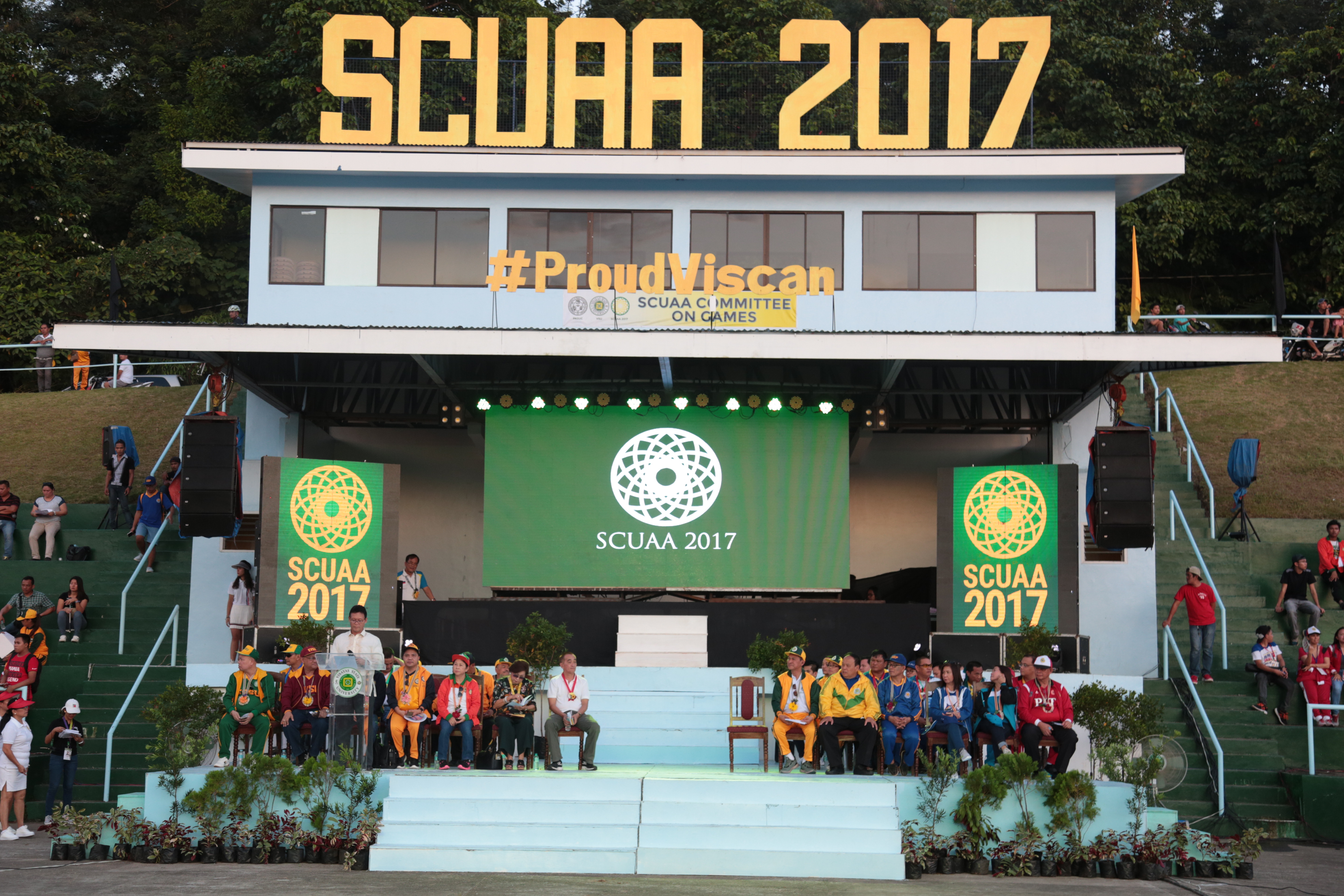 Ten participating State Universities and Colleges (SUCs) in the Eastern Visayas: University of Eastern Philippines (UEP), Eastern Visayas State University (EVSU), Northwest Samar State University (NwSSU), Eastern Samar State University (ESSU), Palompon Institute of Technology (PIT), Naval State University (NSU), Southern Leyte State University (SLSU), Samar State University (SSU), Leyte Normal University (LNU) and Visayas State University (VSU) flooded the venue in a parade of colors.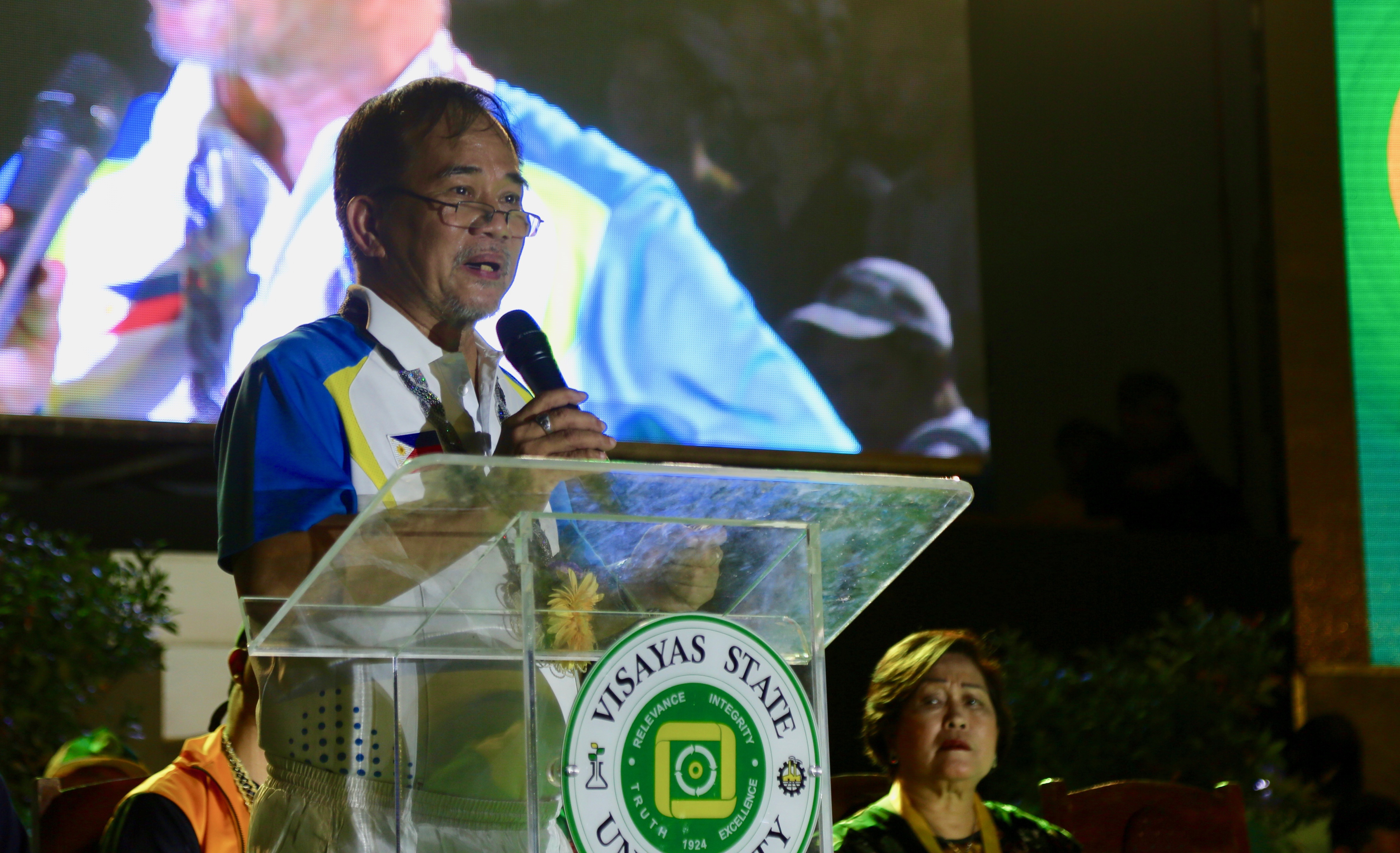 Prof. Ben Domingo Jr., the first internationally-accredited Filipino badminton referee and chairperson of CHED Technical Committee on Journalism graced the event as keynote speaker.
Domingo, "Tatay Ben" as he is so fondly called, imparted lessons he has had learned in his almost 40 years in the field of sports.
Speaking to more than a thousand athletes, coaches, and spectators during the opening ceremony, Tatay Ben told his audience to not rush in achieving dreams. And instead, take one small step at a time.
"We may be surprised that what has started as a small flicker inside our hearts will have become one hotly burning ember without us noticing the change," said Domingo.
The international referee added that in the race, one might fall down at some point, but should always get up stronger. And, that finishing the race is much more important than the medals.
"We have to learn how to finish the race no matter how difficult the place where we are in now," he told.
Domingo concluded his message by encouraging the audience to make positive change in one's own little ways, because change, he told, could only come from each one of us.

VSU President Dr. Edgardo E. Tulin initiated the ceremonial lighting of the torch which he passed on to the national SCUAA athletes from Eastern Visayas Region.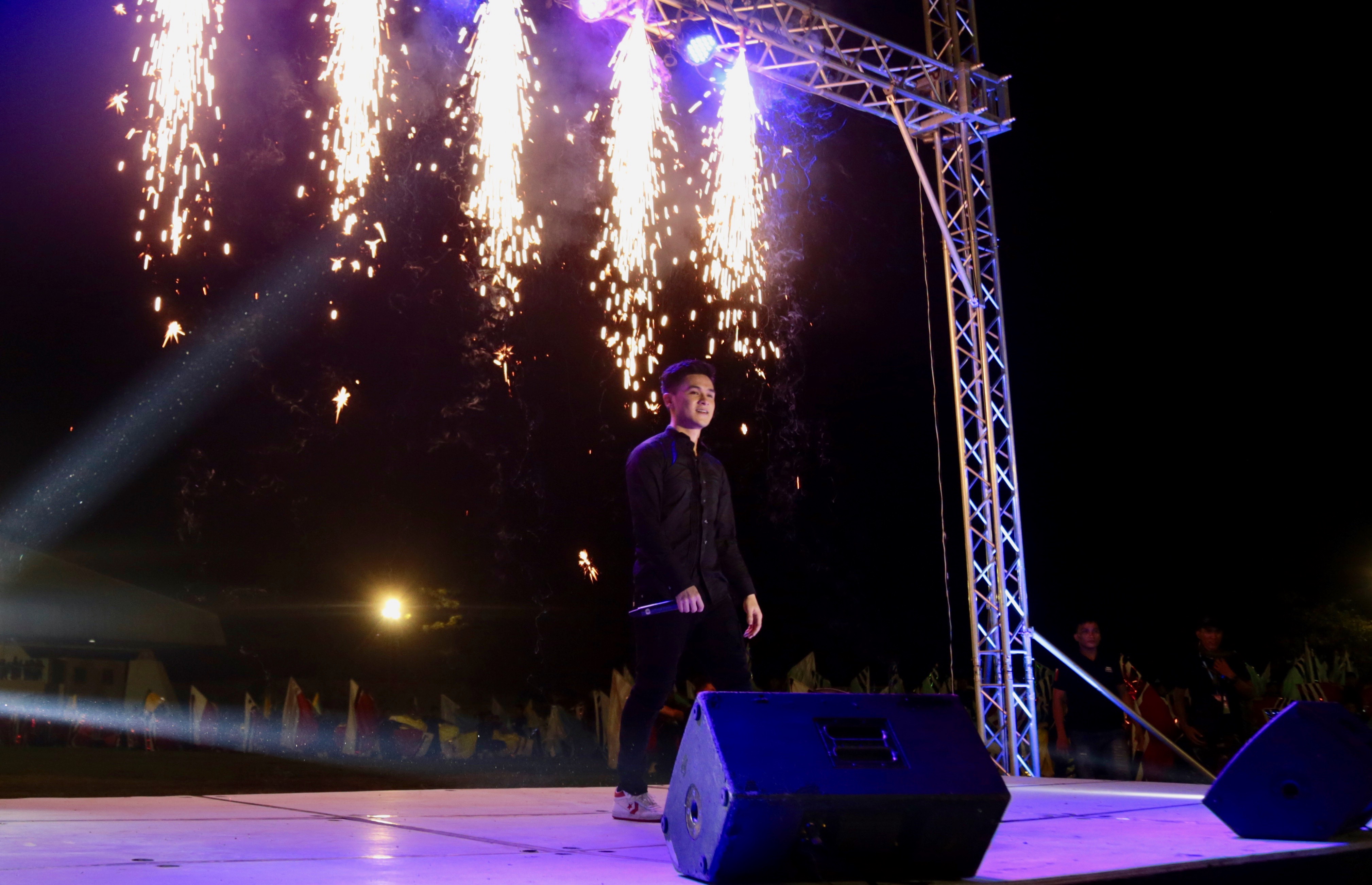 A four-song performance from The Voice Philippines finalist, Paolo Onesa, entertained the hyped-up crowd, along with a field demonstration by hundreds of VSU Laboratory High School students. For the anticipated finale, a burst of musical fireworks display lit up the sky and wowed the waiting spectators.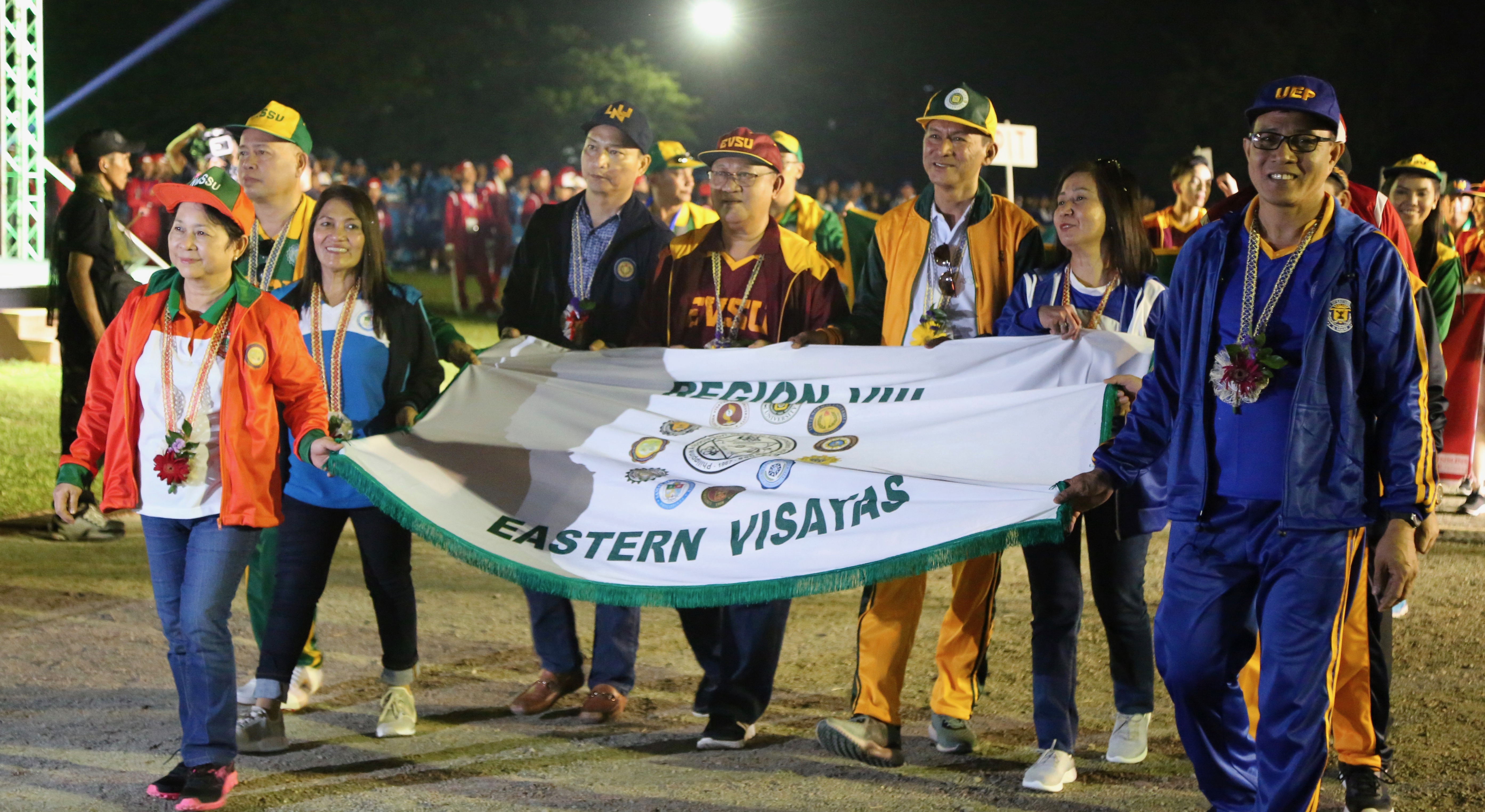 Some prominent officials also joined the opening ceremonies including Baybay City Mayor Carmen L. Cari, PASUC-8 President Dr. Dominador O. Aguirre, Leyte Sports Academy Director Mr. Rowil Batan, and the Presidents and Sports Directors of the participating SUCs.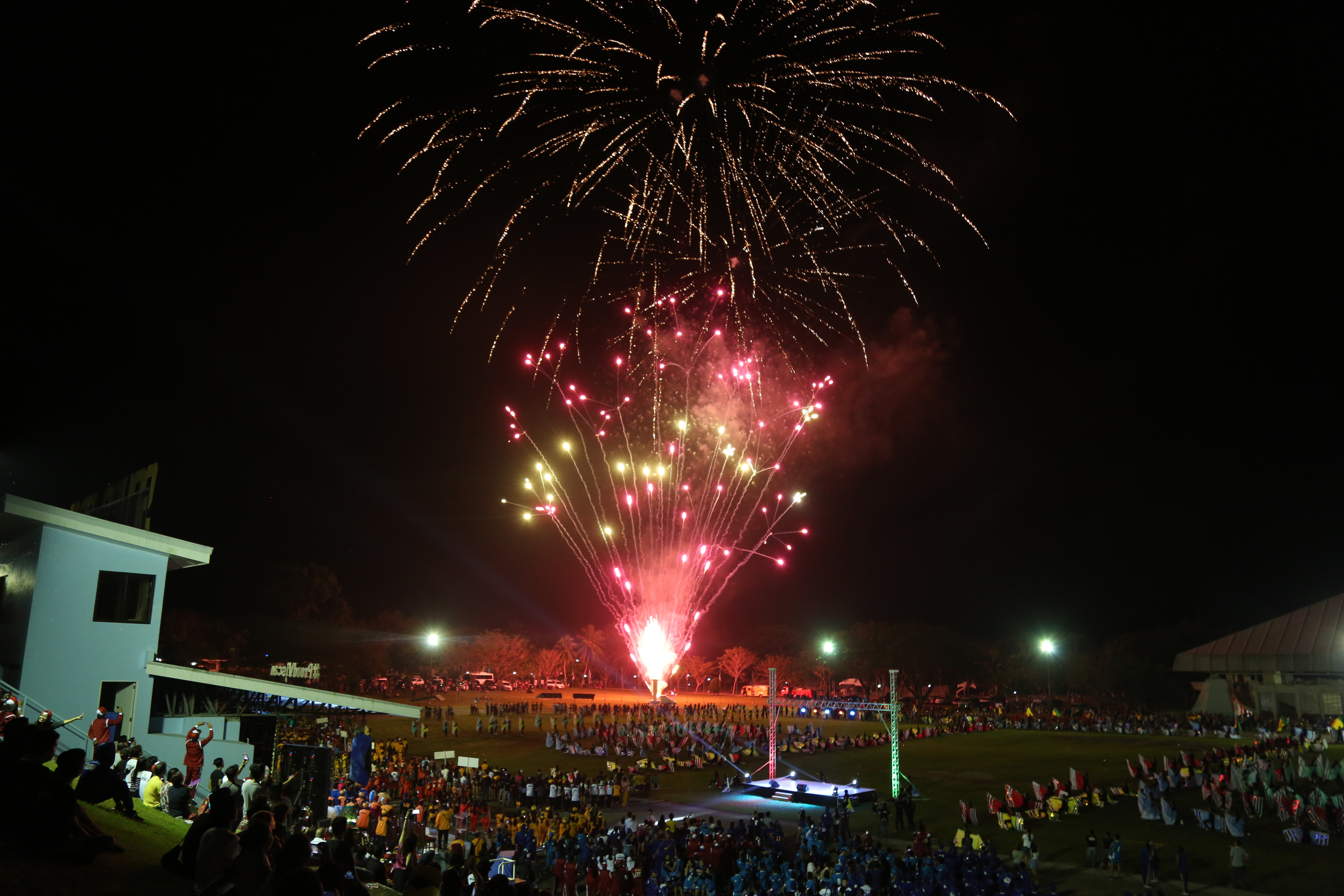 The then Visayas State College of Agriculture (ViSCA), now VSU, is one of the first members of SCUAA-8 and hosted the first SCUAA games in the region.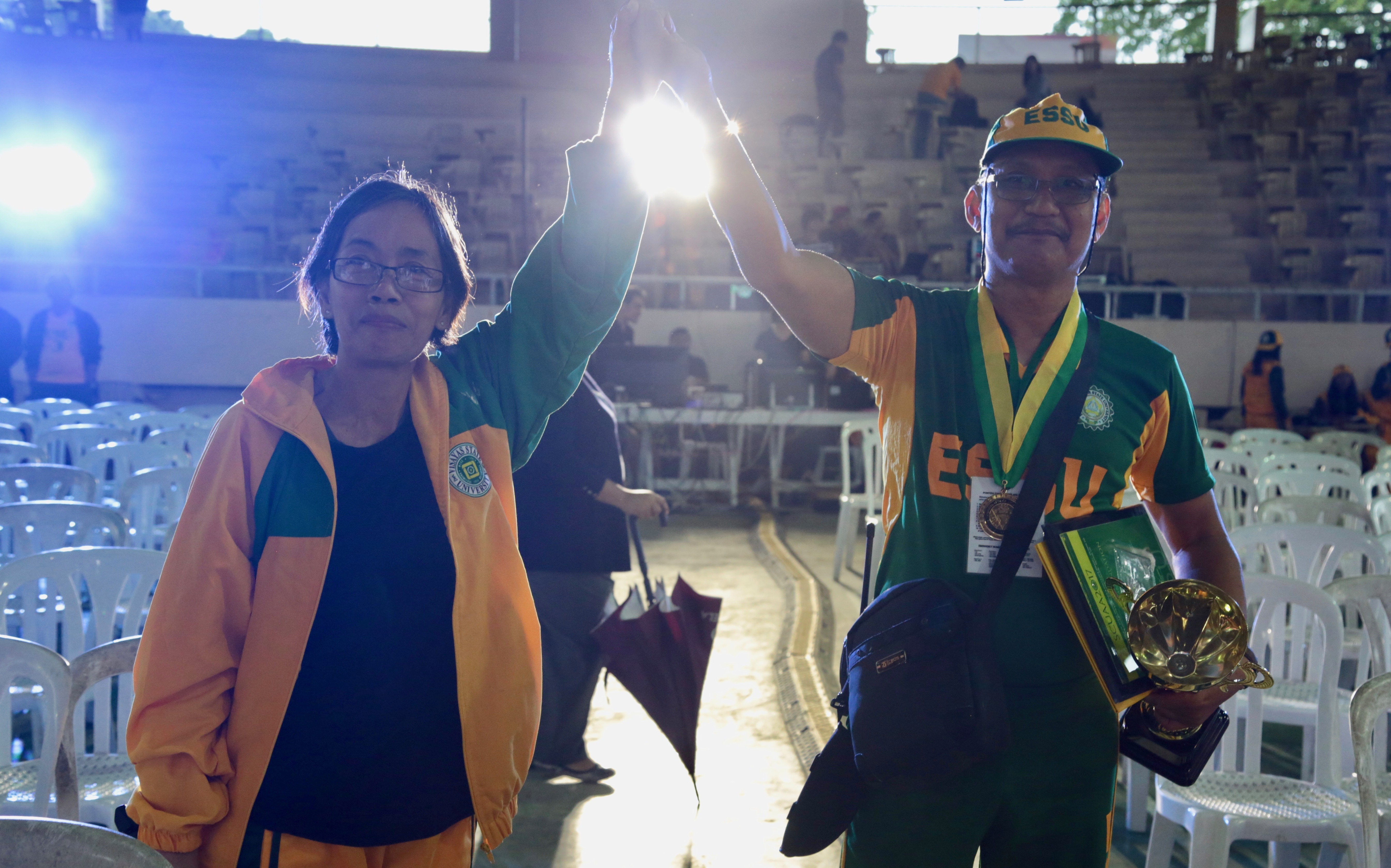 VSU passed on the torch to Eastern Samar State University (ESSU) to host the regional SCUAA games in 2018.