VSU GAD team undergoes workshop on gender mainstreaming tools
Details

Written by Angelie Marilla

Published: 24 November 2017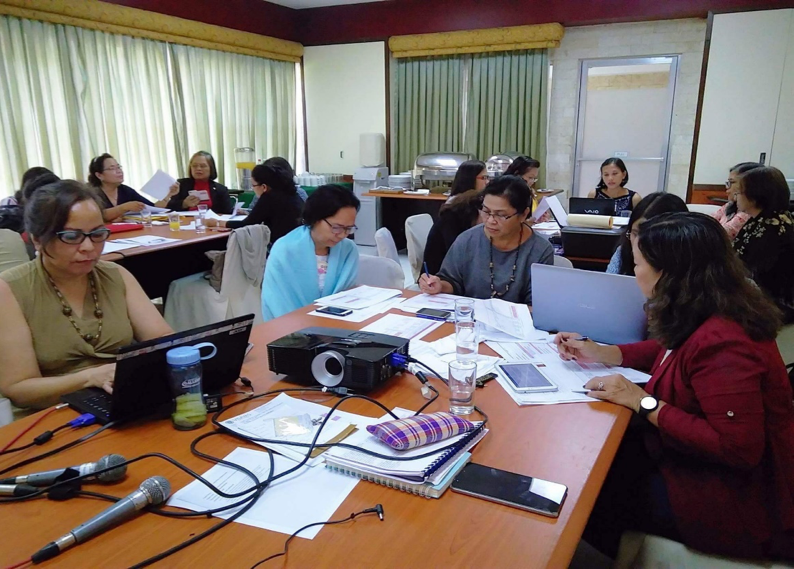 VSU's Gender and Development (GAD) Team convened for a three-day training workshop at Montebello Villa Hotel, Cebu City on November 13-15, 2017.
The workshop laid the groundwork for VSU's Gender and Development Plan for the next two years. Jocelyn Beltran-Balanag of the CHED Central Office, Department Legislative Liaison Specialist spearheaded the training.

Balanag, who is part of the National GAD Resource Pool of the Philippine Commission on Women (PCW), introduced the Harmonized Gender and Development Guidelines (HGDG), a tool used to determine gender issues in policy making.

The group, dubbed as VSU's Gender Focal Point System - Technical Working Group (GFPS-TWG), underwent training on how to use a gender analysis tool to measure the extent of GAD integrationin VSU's programs, called the Enhanced Gender Mainstreaming Evaluation Framework (GMEF).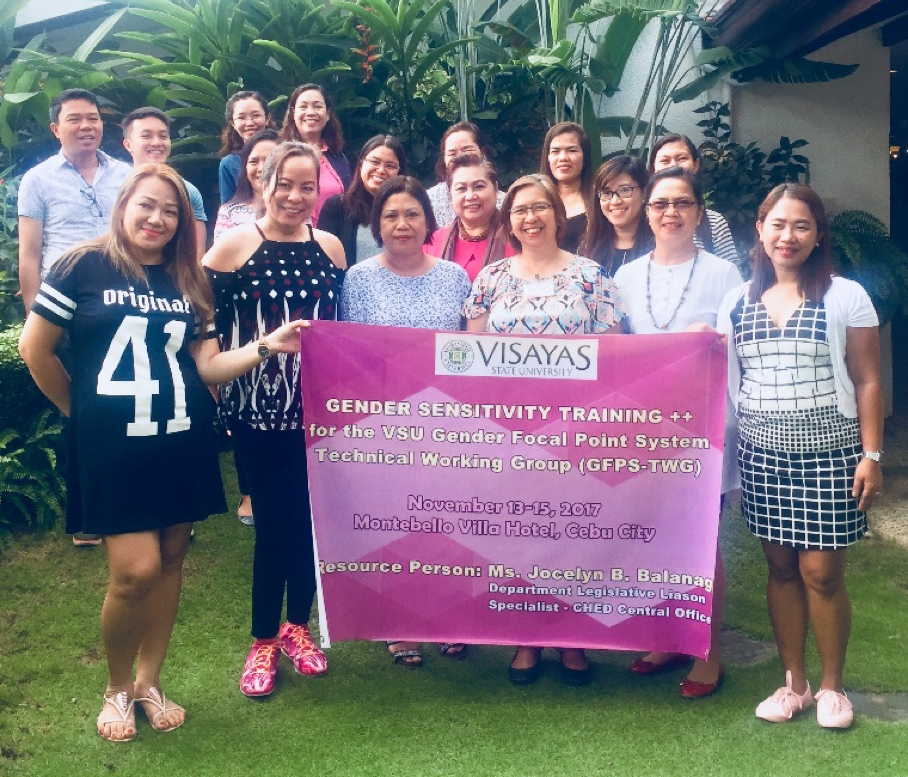 "These tools are essential to determine where VSU is strong at and where it needs to improve that will become the basis of GAD-aligned plans and projects", said Balanag.

Using the tool, the team assessed VSU under Level 3, owing to its well-established plan and implementation of GAD policies on sexual harassment which is sought to be replicated by other higher educational institutions in Visayas.

VSU GAD Coordinator Maria Aurora T.W. Tabada said that VSU needs persistent evaluation and improvement of its GAD Implementation.
"More work needs to be done in terms of addressing issues among our faculty, staff and students that should fundamentally start in gathering sex disaggregated data," she said.
The workshop concluded with a research forum held at University of the Philippines - Cebu.
The VSU GAD Team met PCW Chairperson Ms. Rhodora T. Masilang-Bucoy and attended the talk of Jordana Ramalho, a visiting researcher from London School of Economics.
Ramalho talked about 'Empowerment' in the Era of 'Resilience Buildling': A gendered appraisal of risk community among informal settlers in Metro Cebu" which served as the venue for academic exchange oh how to incorporate gender in research.