VSU registers 100% passing rate in 2017 Nursing Licensure Examination
Details

Written by Isabelle Mae Amora

Published: 18 December 2017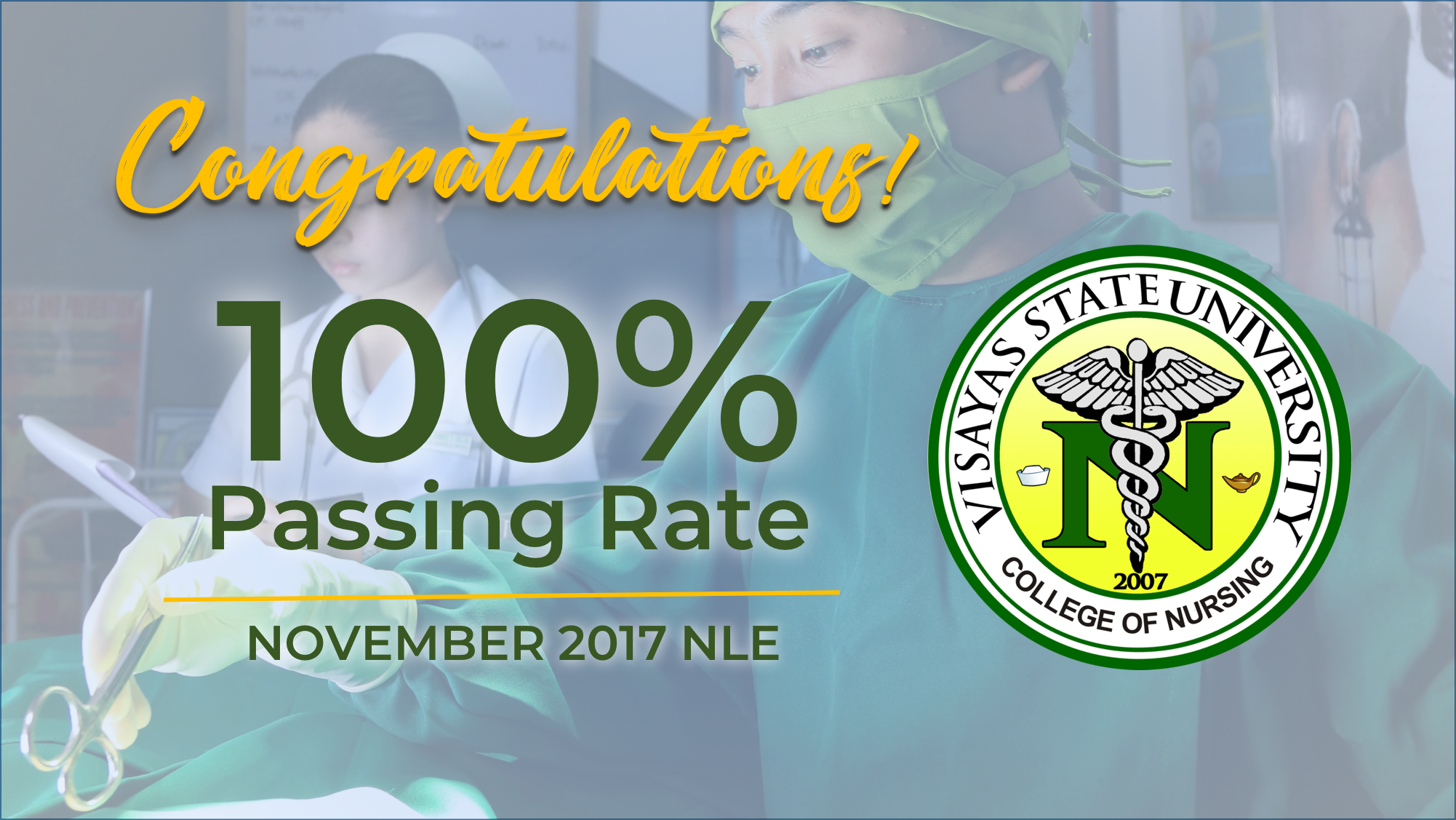 With all 12 first-time takers making it successfully, VSU garnered a 100% institutional passing rate in the November 2017 Nursing Licensure Exam.
The nursing board exams held on November 25-26 in the cities of Manila, Baguio, Cagayan de Oro, Cebu, Davao, Iloilo, Legazpi, Lucena, Pagadian, Tacloban, Tugueguarao and Zamboanga, registered a national passing percentage of 45.65%, as reported by the Professional Regulation Commission (PRC) on December 12.
This year's topnotcher is Raymund Kernell Balmaceda Mañago from the University of the Philippines-Manila, garnering an average of 89.00%. Meanwhile, the University of Santo Tomas was named as the top performing school with a total of 300 out of 300 passers, earning the institution a passing rate of 100%.
Here's the complete list of VSU passers in the November 2017 Nursing Licensure Examination:
Bianes, Jacinta Rose N.
Cano, Myla
Castones, Reina Jean S.
Juanico, Cyrel E.
Lagaran, Judy Ann A.
Mandras, Maureen B.
Minaling, Gail S.
Padilla, Faith Apolinaria
Rigor, John Bruce B.
Riña, Mary Ann A.
Serrano, Nicole Aubrey
Sta. Iglesia, Iris N.
Congratulations!