VSU Tolosa hosts 2019 reg'l teaching congress
Details

Written by Frank Britz V. Cadavis

Published: 11 February 2019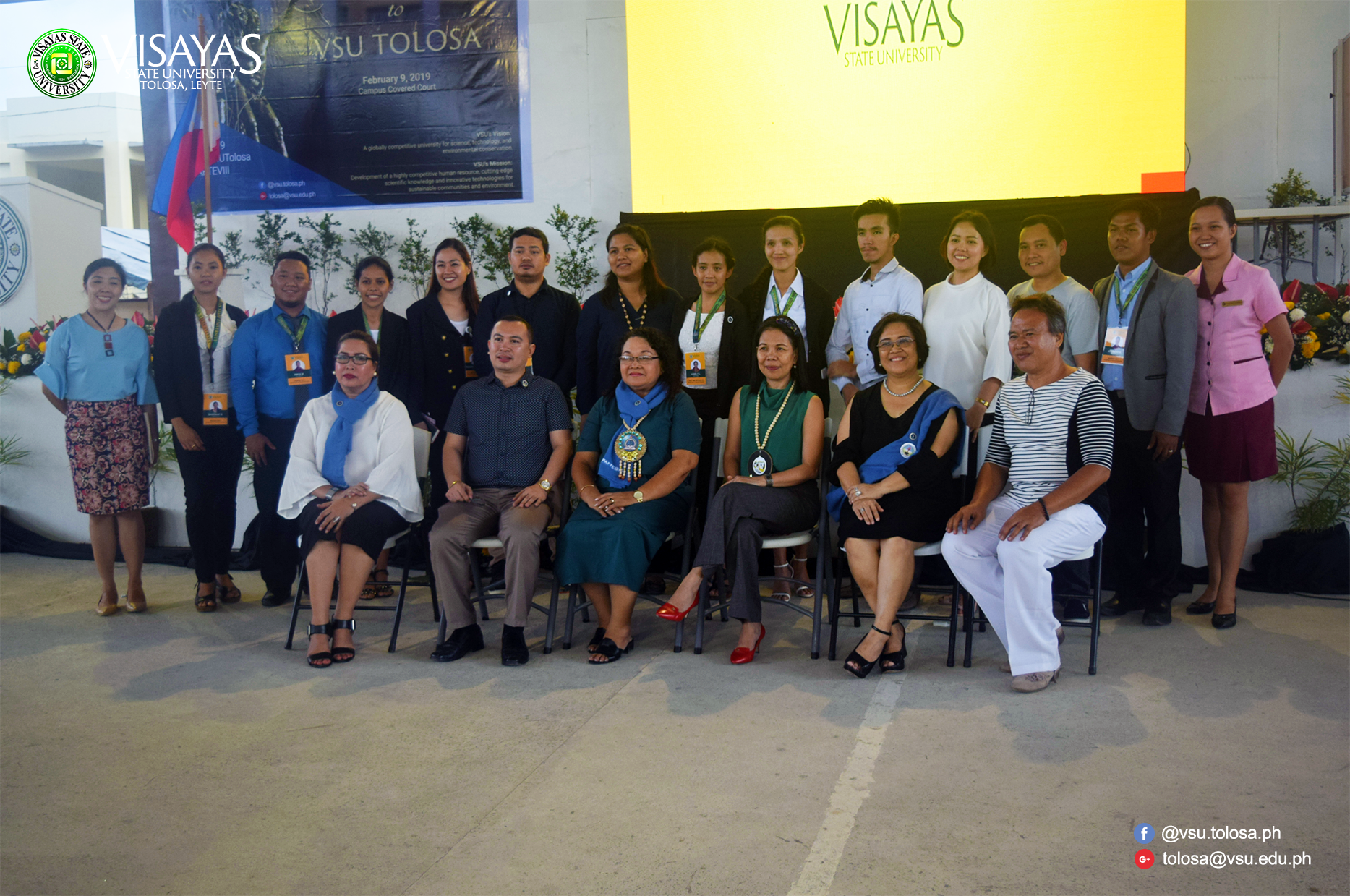 Visayas State University Tolosa hosted the much-awaited Annual Regional Teaching Congress last February 9, 2019 at the VSU Campus Covered Court. A staggering 1,048 teacher interns and 49 professors joined the event organized by the Philippine Association for Teachers and Educators (PAFTE) Region 8 Chapter, in coordination with the VSU Department of Teacher Education.
Professor Obdulia G. Camoying, Dean of VSU Tolosa, acknowledged the participants from different state and private universities and colleges in the Leyte Island. Teacher interns and professors from campuses of Eastern Visayas State University (EVSU) in Burauen, Carigara, Dulag, and Tanauan, VSU Alangalang, VSU Tolosa, Abuyog Community College, Franciscan College of Immaculate Concepcion, The College of Maasin, and Saint Michael College of Hindang, Inc., graced the event.
President Edgardo E. Tulin welcomed everyone and expressed his delight to the VSU Tolosa Administration for holding such a big event. He also imparted the improvement of the campus from the aftermath of Super Typhoon Haiyan to what it is today.
Dr. Marife N. Daga, Regional Chair of PAFTE VIII, detailed the purpose of the activity highlighting the current trends and issues in education and the significant role of teachers across innumerable sectors in the community and the country.
The congress was also flocked by notable personalities in the education sector from Eastern Visayas.
Dr. Ramir B. Uytico, Regional Director of the Department of Education Region (DepEd) VIII, shared his most valuable insights about the unique characteristics of a teacher, giving meaning to each letter of the words GOLD, SILVER, and BRONZE. He raised a question to all teacher interns as to which among the terms they do possess today and perhaps needed by their profession in the future.
Dr. Angeles Guevarra of the Holy Infant College refreshed the delegates on the legal bases of the teaching profession and how she emerged as a successful professor and guidance counselor at the same time.
Several LET topnotchers from the region also shared their experiences and practices that landed them places in the national exam. Dr. Perlita M. Vivero, PAFTE VIII Regional Assistant Secretary, led a dialogue with these accomplished teachers, gleaning insights to help future educators accomplish an evocative teaching career.
Finally, Dr. Ma. Victoria D. Naboya, Vice President for Research and Extension of Leyte Normal University, delivered a speech in undertaking classroom action research (AR). She underscored the implications of AR in the quality of instruction, improvement of teaching materials, and restructuring of curriculum.
This year's Annual Regional Teaching Congress was a 3-part series with VSU Tolosa being the first congress venue, followed by the University of Eastern Philippines (UEP), and Leyte Normal University (LNU), respectively. Visayas State University Tolosa is a member of PAFTE Region 8 with Dr. Obdulia G. Camoying as the current Regional Secretary.