Biodiversity academicians, advocates hold nat'l symposium at VSU
Details

Written by Jeanie Rose Deluza

Published: 23 August 2019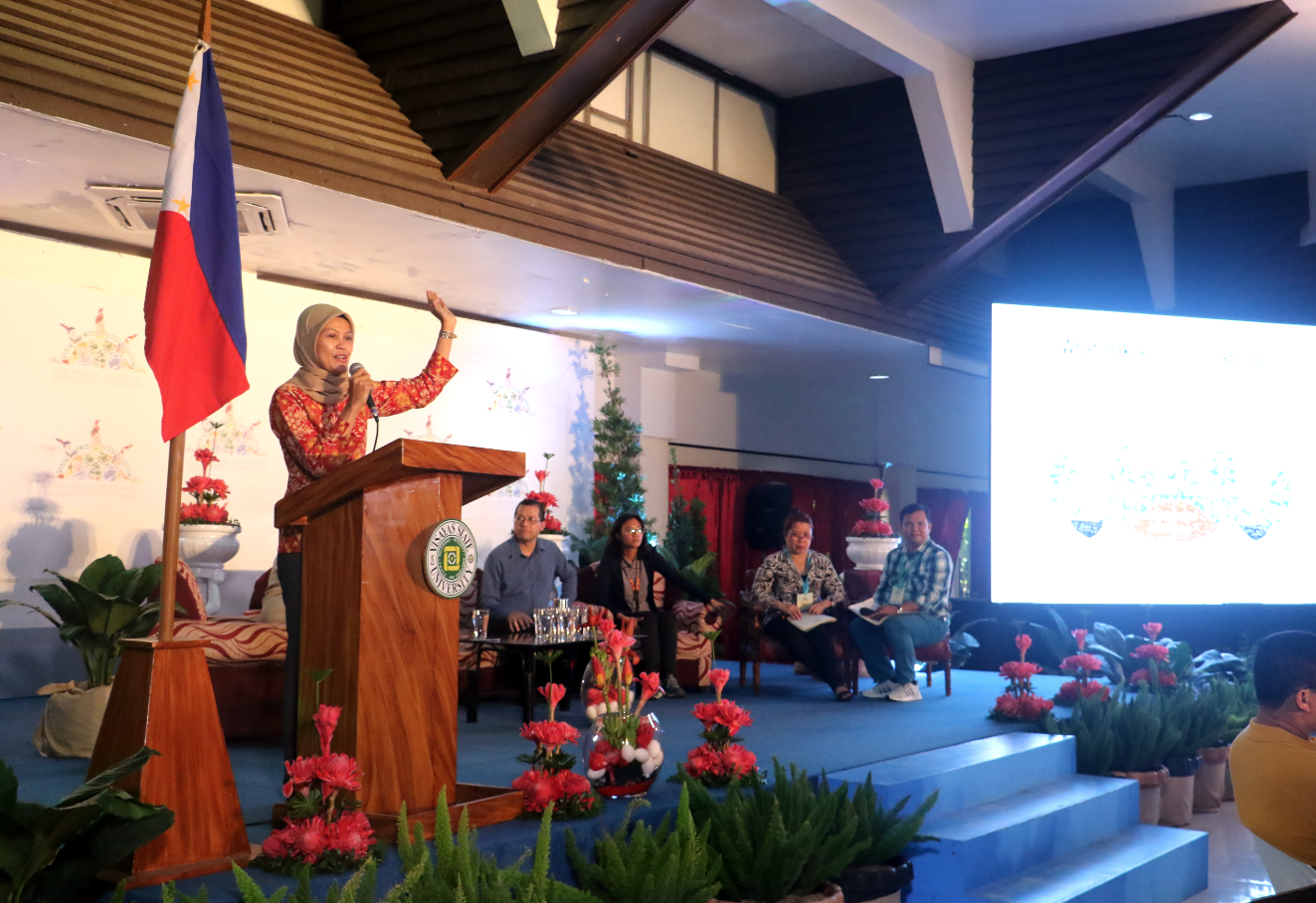 The Biodiversity Conservation Society of the Philippines (BCSP) held its 28th annual Philippine Biodiversity Conservation Symposium on August 13 to 16, 2019 at Visayas State University, Baybay City, Leyte.
The event gathered hundreds of Filipino and international scientists, environmentalists, wildlife conservationists, practitioners, researchers, and students.
Anchored on the theme, "Conservation beyond Borders", the four-day symposium aimed to reflect on the interconnectivity of conservation actions from species protection to the ridge-to-reef landscape approach to biodiversity management.
BCSP, formerly known as the Wildlife Conservation Society of the Philippines (WSCP), is a professional organization and a community of wildlife researchers, scientists and conservationists with the mission to become the catalyst for effective biodiversity conservation through science-based research, education, and management anchored on collaboration for the Philippine society. The society aims to advance biodiversity research and conservation in the country by facilitating the following key and special programs since the 1990s: conservation awareness, mentoring, publications, policy, the annual Philippine Biodiversity Conservation Symposium, and the Philippine Threatened Species Committee.
BCSP President, Rainier I. Manalo, emphasized in his message the goal of maintaining the health of our fragile ecosystem that depends on our pragmatic approach to conservation. This means, that while both public and business sectors wish to attain high economic growth, they must consider conserving our natural resources as well.
"This highlights the role of public and business sectors to recognize ways and strategies to get involved in key sustainability programs given that these sectors share a commitment to uphold the environment and socio-cultural development," Manalo said.
The plenary sessions tackled biodiversity conservation topics including taxonomy, flora and fauna, threats to biodiversity and issues, and conservation management that were presented by local, national and international groups. A field tour to the Leyte Sab-a Peatland that is considered as vital to climate conservation and wildlife protection was conducted on the third day and a film screening of an award-winning film, Birds of Prey.
The symposium also included activities such as institutional exhibit participated by more than 20 local and international organizations, concurrent workshops, scientific oral and poster presentations from high school, undergraduate, and graduate students, and fellowship.
This year's annual symposium was hosted by the Leyte Sab-a Peatland Forest Restoration Initiative Consortium through the International Institute of Rural Reconstruction (IIRR) and co-organized by the Visayas State University and the Department of Environment and Natural Resources (DENR) national office.
Other partners include the United States Agency International Development (USAID), TeaM Energy Foundation Inc., GIZ, Germany's Federal Ministry for the Environment, Nature Conservation and Nuclear Safety, Energy Development Corporation, Wetland International, Center for Conservation Innovations, Crocodylus Porosus Philippines Inc., and LGUs of Sta. Fe, Alang-alang and Baybay.