CSC at 119: "To create a high-trust society, build personal integrity" - Tulin
Details

Written by Isabelle Amora

Published: 05 September 2019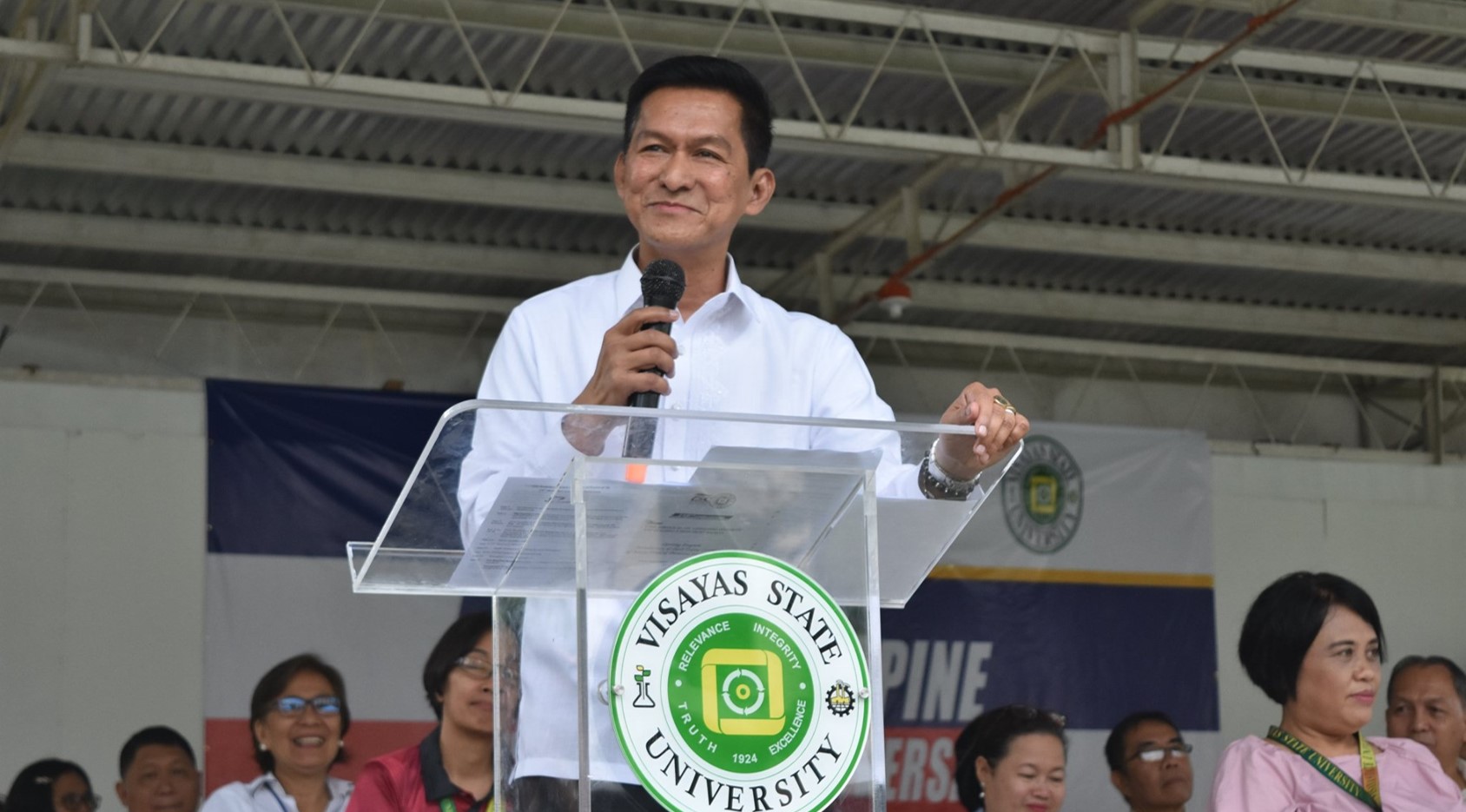 "Integrity is a foundation of trust. Trust is the element in establishing credibility, and credibility is the driving force to influence others. Hence, to build a high-trust workplace, in the family, and in society, let us begin to enforce and preserve integrity, honesty, and credibility within ourselves."
Visayas State University President Edgardo E. Tulin said this during the opening program of the university's month-long celebration of the Civil Service Commission's (CSC) 119th anniversary, held at VSU's Hilltop Amphitheater on September 2.
This year's celebration is anchored on the theme, "CSC at 119: Upholding integrity and building a high-trust society."
Tulin stressed that VSU faculty and staff should evaluate themselves on the aspect of integrity through the impact they make in the workplace and in the community.
"We are encouraged to value and appreciate the integrity we carry as shown by our contributions in the lives of our students, fellow faculty, staff, neighbors, and family, however small or big you thought it was," Tulin told.
He also pointed out the connection between integrity and this week's value restoration focus: value for work.
"A man or woman of integrity...values work, commitment, and responsibilities," he said.
Tulin then took the opportunity to recognize the hard work of VSU's manpower: laborers, clerks, staff, faculty, alumni and other stakeholders for pouring dedication and support to the university.
VSU also welcomes more than a hundred newly hired and promoted employees to the university and to public service.
The month-long celebration will include activities such as Zumba Dance Exercise (Tuesdays and Thursdays), Blood Pressure Taking (Wednesdays), Faculty Development Review, Man Power Review, Health Awareness Forum, VSU Sportsfest for Students, Faculty and Staff, Orientation on RSP and L&D Guidelines, and Fun Run, among others.