VSU takes 18th spot in the 2020 web rankings of PH universities
Details

Written by Jamie Faith De Veyra

Published: 28 January 2020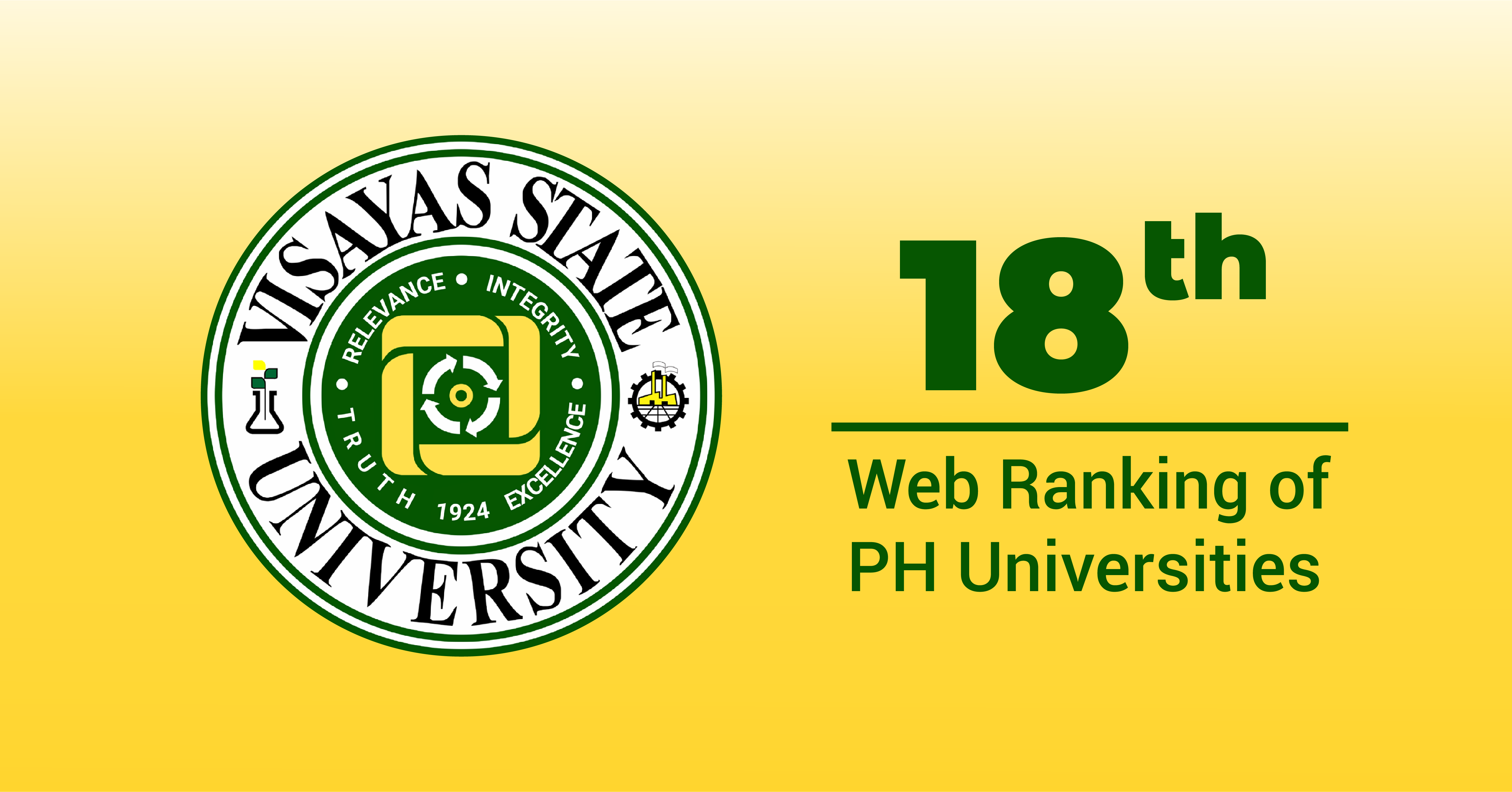 Visayas State University landed on the 18th spot of the Webometrics Ranking of the Philippine Universities released in January 2020, eight places higher than its 2019 ranking.
This exceeded the call by VSU President Edgardo E. Tulin during his State of the University Address, for the university secure the 20th spot in the Webometrics ranking by 2023.
In a Facebook post, the president congratulated the school and cited to aim higher.
"I'm personally happy about this achievement. Congratulations VSU Web and Information Teams for all your hard work. Let's aim for a Top 10 in the months to come," he said.
In the breakdown of its scores, VSU is 4th in the Presence Rank, 50th in the Impact Rank, 9th in Openness, and 18th in Excellence.
The aim of the ranking is to improve the presence of the academic and research institutions on the web and to promote the open access publication of scientific results.
Only VSU was able to make the cut in the top 20 among the State Universities and Colleges in Eastern Visayas.
Other schools in the top 20 that hailed from the region were the University of San Jose Recoletos and the University of San Carlos in Cebu, as well as, Silliman University in Dumaguete.
Taking the first spot was the University of the Philippines Diliman, followed by De La Salle University, and then Ateneo De Manila University.
The Webometrics Ranking of World Universities is a ranking system for the world's universities based on a composite indicator that takes into account both the volume of the web content, and the visibility and impact of these web publications according to the number site citations they receive.
VSU has continually been growing and improving its web presence, first ranking in the 144th in 2015 and then leaping to 33rd in the year 2016 until it rose to 26th in the year 2019.