International University of Japan donates books to VSU
Details

Written by Jamie Faith De Veyra

Published: 16 March 2020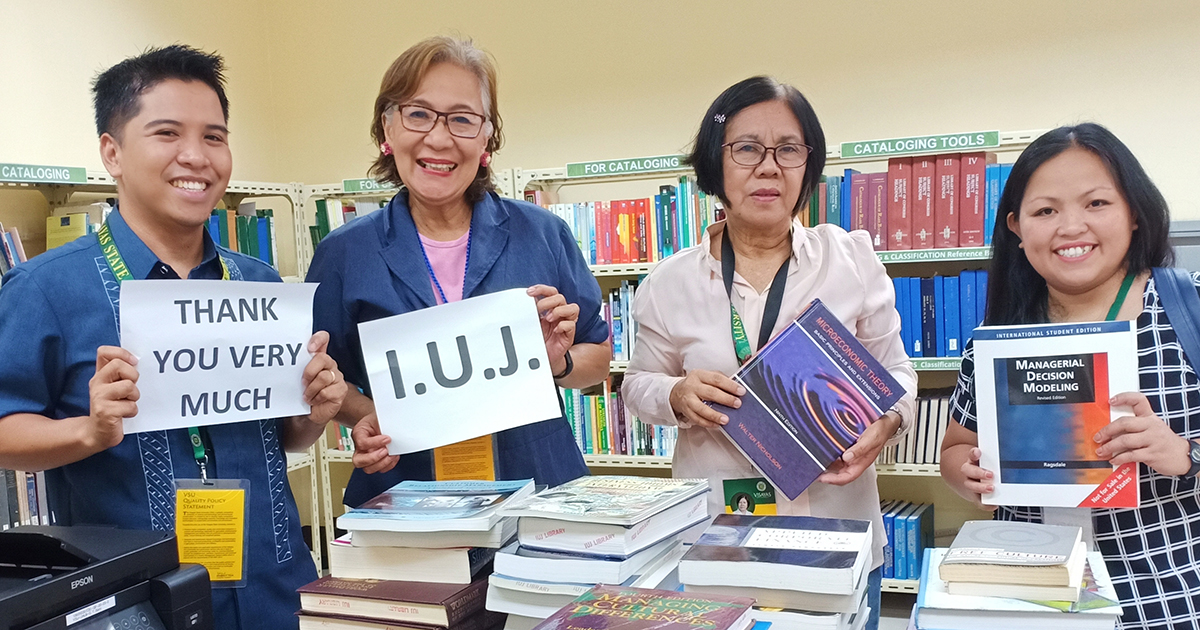 International University of Japan (IUJ) gave about 75 volumes of books to Visayas State University on March 13, Friday.
IUJ alumnus and VSU Assistant Professor, Dr. Moises Neil V. Seriño, arranged for the donation.

"I had the chance to work as a library assistant when I was a student in International University of Japan back in 2007-2009 where I took my masters in International Development (Economics)."

During his research fellowship in Kyoto University last year, Dr. Seriño said he spoke to the chief librarian of Matsushita Library and Information Center, IUJ, on the possibility of donating books to VSU.

"It was a discussion over a cup of afternoon tea, when I visited IUJ on March 7, 2019. We were recalling my days as a library assistant and speaking of books. I inquired if they are still donating books. I was thinking there might be some books that our students can use," he said.

Dr. Seriño, who sits as the dean of College of Management and Economics, said that the books are mostly composed of topics centered in economics and business management.

"This is for the use of our students, access to good resources and provide a variety/diverse collection of books," he explained.

The program was sponsored by Japan Association of Private University Libraries (JASPUL), an association in Japan pursuing the improvement and the development of university libraries.
On hand to recieve the donations were VSU University Librarian, Mrs. Andreli D. Pardales, VSU Assistant Professor, Dr. Ma. Salome B. Bulayog, and Dr. Seriño, himself.

VSU has always had a close relationship to universities in Japan with many faculty and alumni doing their graduate studies there. In 2015, Hiroshima University also donated books and journals to the VSU library.