Pres Tulin takes oath as newly-elected AACCUP board member
Details

Written by Kim Kenneth Roca

Published: 10 July 2020
Visayas State University (VSU) President Edgardo E. Tulin officially took an oath of office as a newly-elected board member of the Accrediting Agency of Chartered Colleges and Universities in the Philippines (AACCUP), Inc. in an online swearing-in ceremony held on July 10, 2020, Friday.
In a message sent to the University Integrated Media Center (UIMC), President Tulin considers his election to the AACCUP Board as a welcome development that would allow VSU to take part in the crafting of future directions and policies of the said organization.
"My election to the AACCUP Board will give us [VSU] the chance to provide inputs that will further strengthen this accrediting agency. I also see this as an opportunity to share our unique experiences in VSU being the first institutionally-accredited university of AACCUP and the first one to obtain a Level III institutional accreditation from AACCUP in the entire country," says Dr. Tulin a few minutes before being sworn into the AACCUP Board.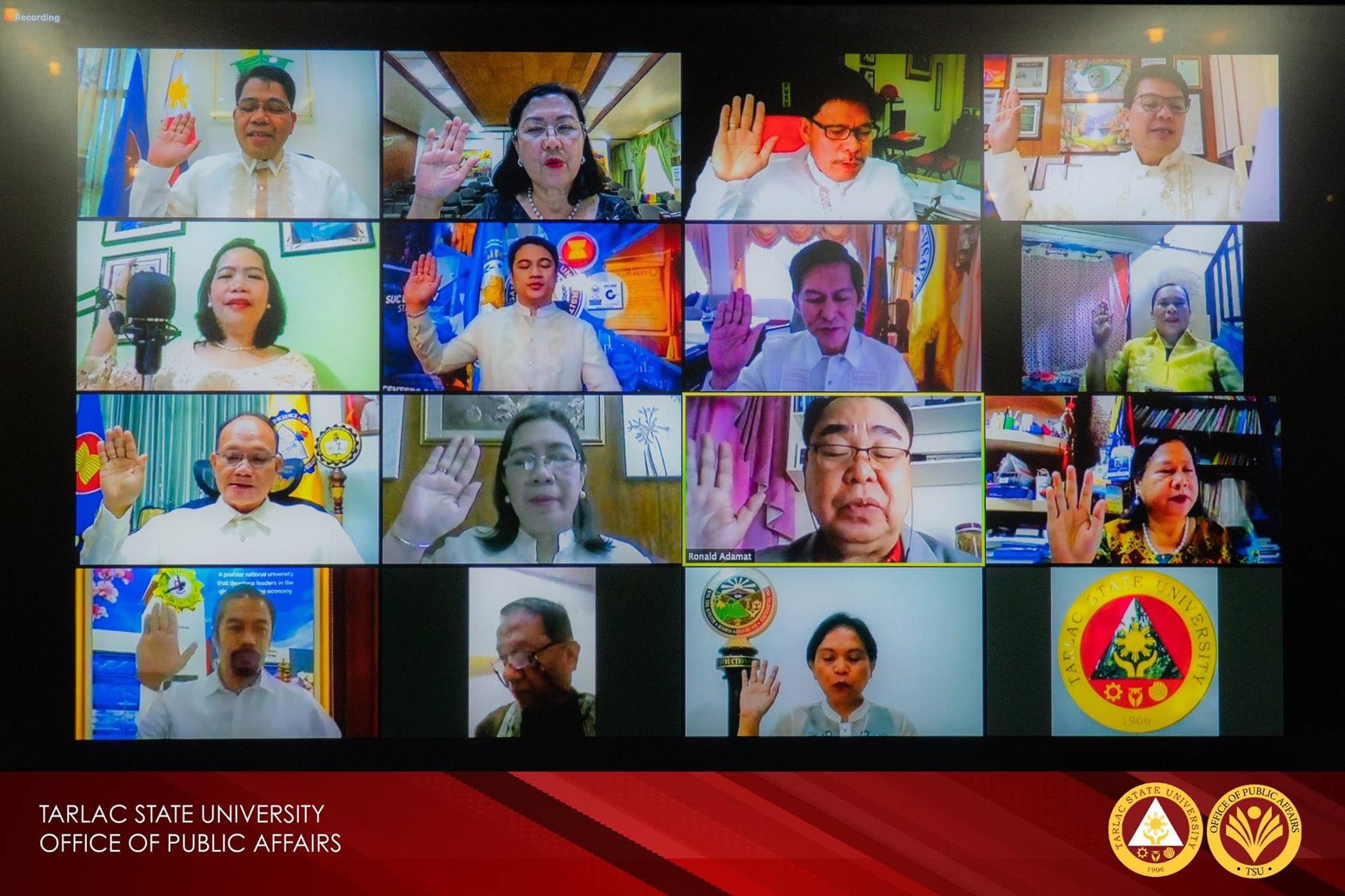 Meanwhile, Dr. Myrna Q. Mallari, the President of Tarlac State University (TSU), was elected as President and Chairman of AACCUP who will serve a full term of 3 years. Dr. Ronald L. Adamat, Commissioner of the Commission on Higher Education (CHED) administered the oath of office of the newly-elected officials of AACCUP.
AACCUP is a non-profit and non-stock accreditation organization in the Philippines. The agency functions as one of the largest accreditors of curricular programs in the Philippines, particularly for state universities and colleges with over 100 member institutions.
Aside from AACCUP, VSU President Edgardo E. Tulin also actively serves other national and international organizations being the immediate past President of the Asian Association of Agricultural Colleges and Universities (AAACU), President of the State Universities and Colleges - Association of Colleges of Agriculture in the Philippines (SUC-ACAP), and as Vice President for the Visayas of the Philippine Association of State Universities and Colleges (PASUC).