#VSUAnniv: Plantitos and plantitas go online shopping, local painters topbill in virtual art show
Details

Written by Aura Shaznay P. Tumulak

Published: 26 April 2021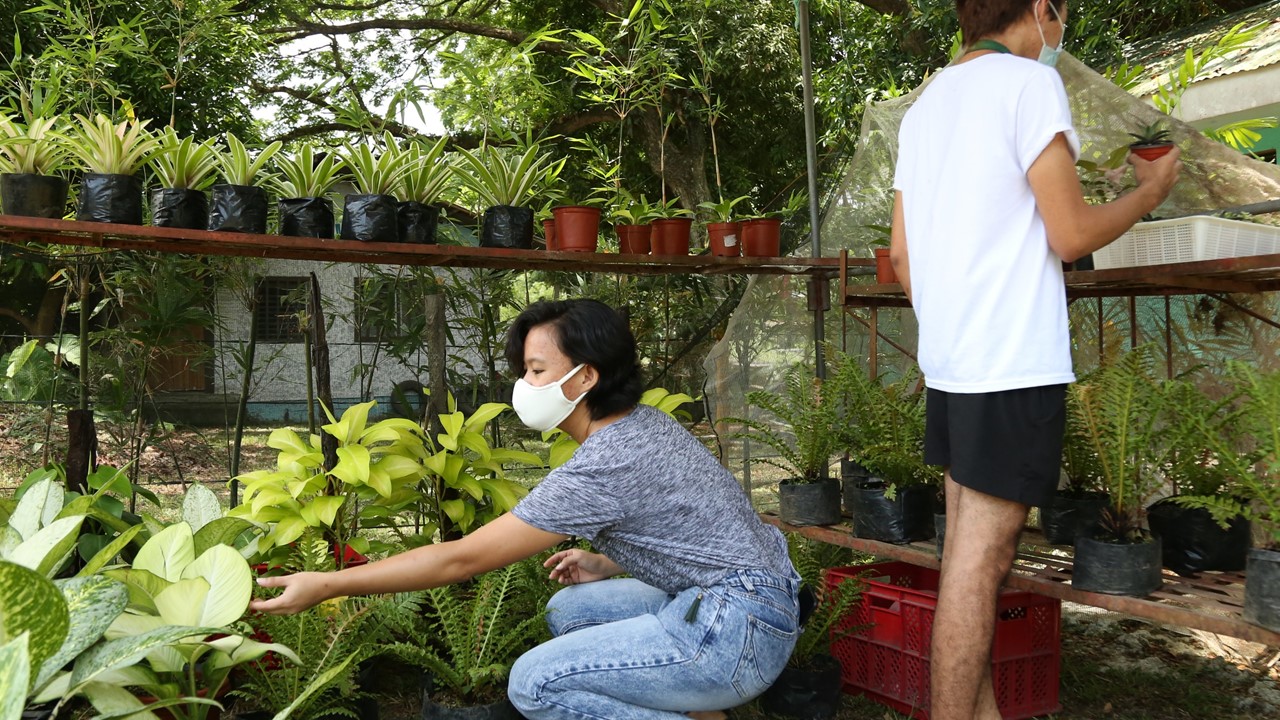 Aside from a virtual event, a limited physical display coming from local plant exhibitors is currently open for the public located at the VSU Market.
Business is good for the first virtual flower and garden show.
Almost all the premium plant collections auctioned in the live selling and online bidding were sold out in a live broadcast held on April 21, 2021.
Dr. Rosario A. Salas of the Department of Horticulture (DoH) along with Prof. Roden D. Troyo, Head of the Office for Grounds and Landscape Maintenance, were the point persons for this year's flower and garden show.
A virtual flower and garden show was conceptualized to respond to the rise of 'plantitos' and 'plantitas' (translated as plant parents) that recently trended in social media as a coping strategy against the COVID-19 pandemic.
"We had to adapt to the needs of the times so we thought that doing a live selling and online bidding will still ensure maximum public participation of many plant collectors and enthusiasts especially that there's a growing interest in planting and gardening among people right now," Prof. Troyo explained.
VSU President Edgardo E. Tulin agreed by saying that planting and gardening can be an effective therapy to veer away from the many stresses brought by the pandemic.
"Growing plants right now, tending to them and making them grow gives people some sense of hope. There's a unique excitement you feel when you see your plants growing and flourishing and maybe this explains why 'plantitos' and 'plantitas' are very popular today," Dr. Tulin said.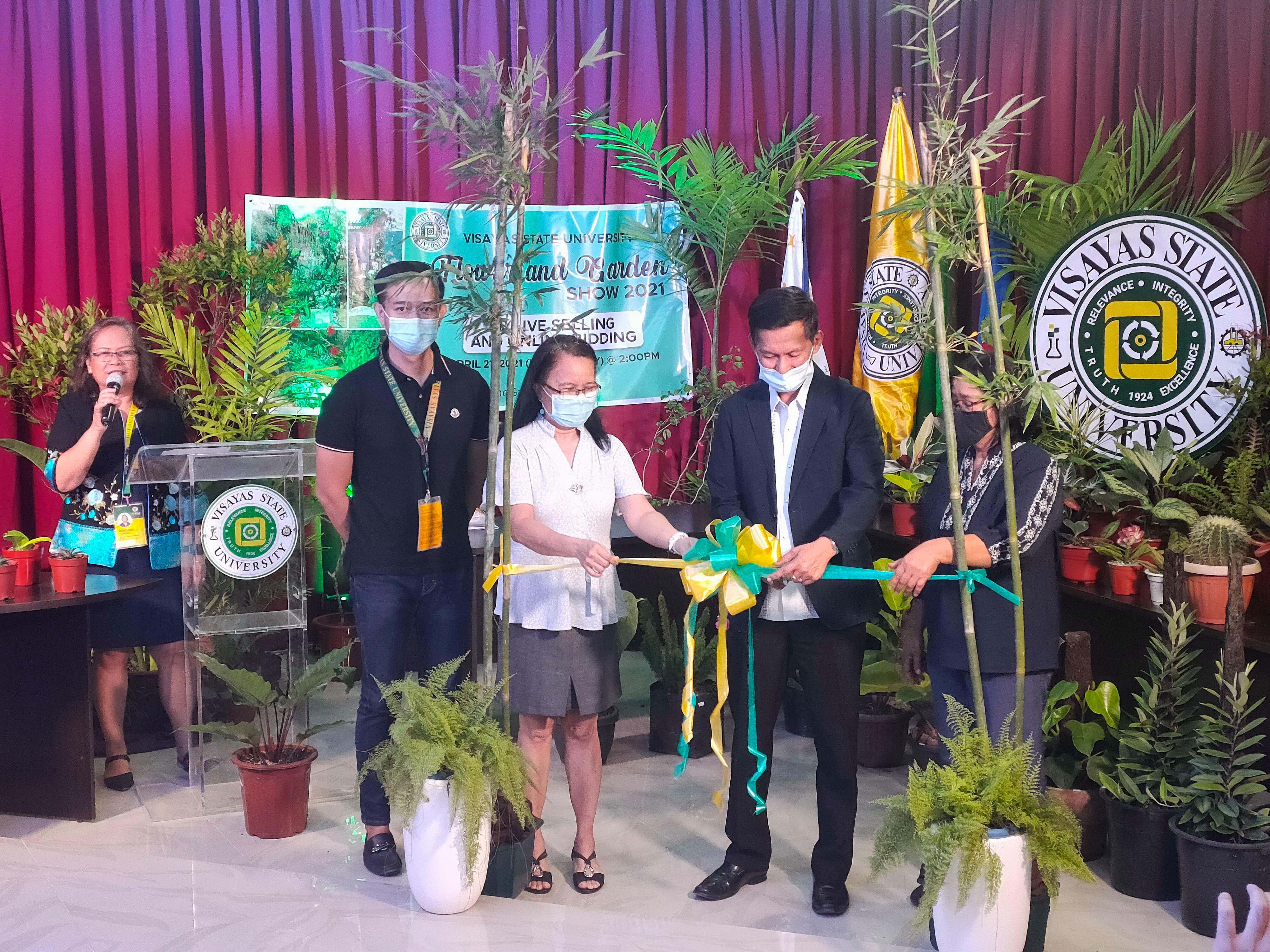 A total of 35 plants were auctioned during the virtual event with 33 of them bought by plant enthusiasts who tuned in a live broadcast that lasted for more than two hours.
The price of the featured plants ranged from as low as P400.00 to as high as P12,000.00 for a premium collection called Philodendron Paraiso Verde, a rare ornamental that has stunning mottled variegated leaves that is not present in other philodendrons.
A physical display of local plant exhibitors and collectors is currently available at the VSU Market which will run for two weeks as part of this year's flower and garden show.
Local painters featured in virtual art show
A virtual art exhibit opened the weeklong celebration of VSU's 97th founding anniversary. This was streamed on Facebook in the morning of April 21, 2021.
The Alumni and Community Relations Office (ACRO) and the VSU Culture and the Arts Center (CAC) spearheaded this activity to promote the premium collection of local artists from the Visual Arts Association of Baybay (VAAB).
Anchored on the theme 'Liminal Spaces', a total of 42 paintings were exhibited coming from 11 member artists of VAAB.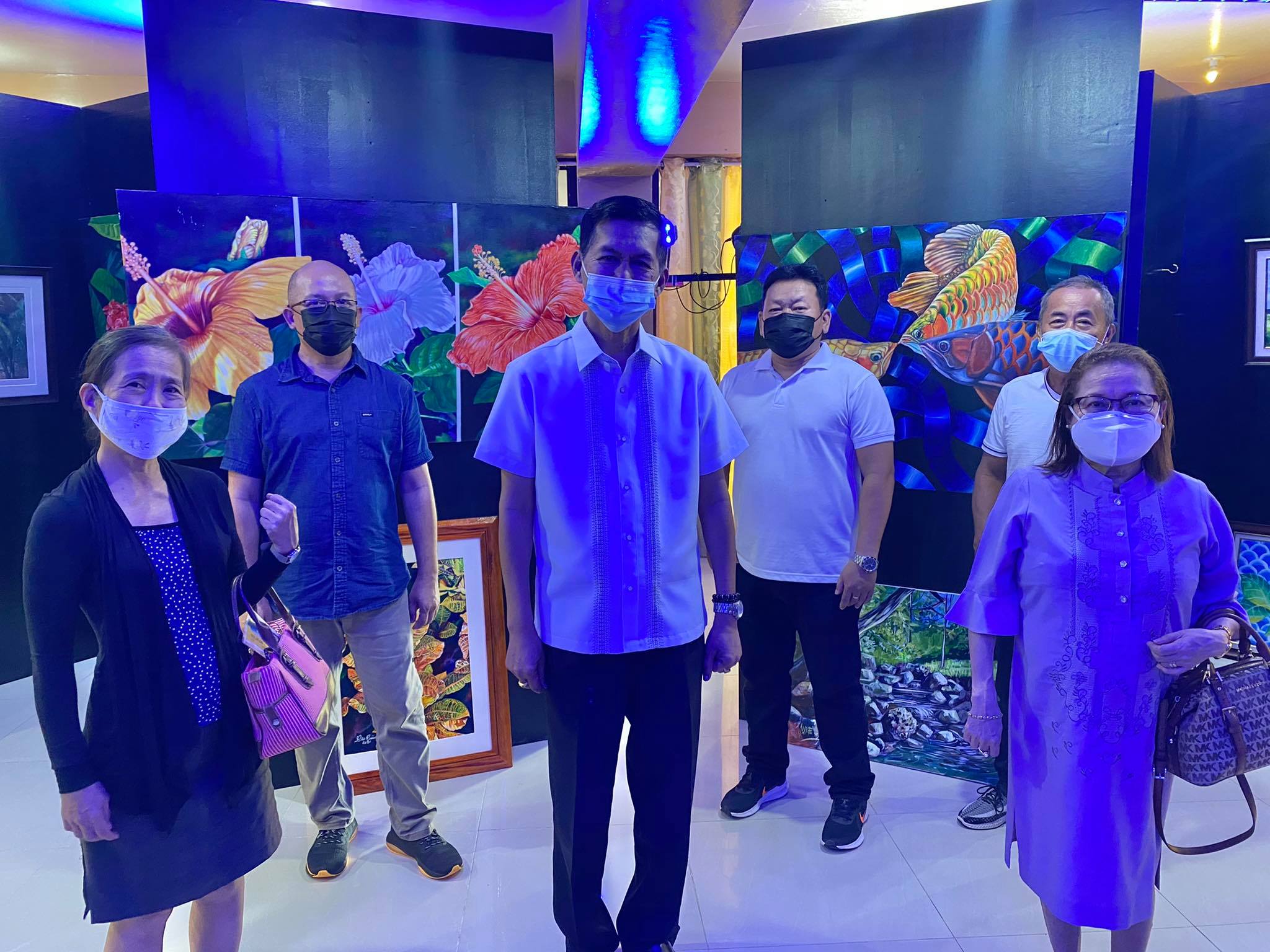 VSU President Edgardo E. Tulin (center) takes a photo op with some of the featured artists of the virtual art exhibit.
Prof. Jude Nonie A. Sales, CAC Head and a development communication professor explained the concept behind the first-ever virtual art exhibit of VSU.
"Liminal spaces are waiting areas between one point in time and space and the next. They are transitional or transformational spaces that often give us the feeling of being on the verge. This is a fitting theme that is also a critique for what we feel right now during this pandemic," Prof. Sales revealed.
The artworks on exhibit hope to fill that void to serve as sources of respite from the different stressful situations that people had been experiencing in the COVID-19 pandemic for many months now.
Aside from the artworks of VAAB artists, two paintings from Mr. Jessie Bonnie Bazalo were also featured in the said event. Mr. Bazalo is an established artist from Ormoc City who has also been active in many local art exhibitions within the region.
The artworks of the 11 VAAB artists and one guest exhibitor are currently available on VSU's official Facebook page for interested buyers. You can also contact ACRO through Prof. Elsie E. Salamat for more details.