#VSUAnniv: Student-led fundraiser collects more than 60K for Viscans in need
Details

Written by Ulderico B. Alviola

Published: 28 April 2021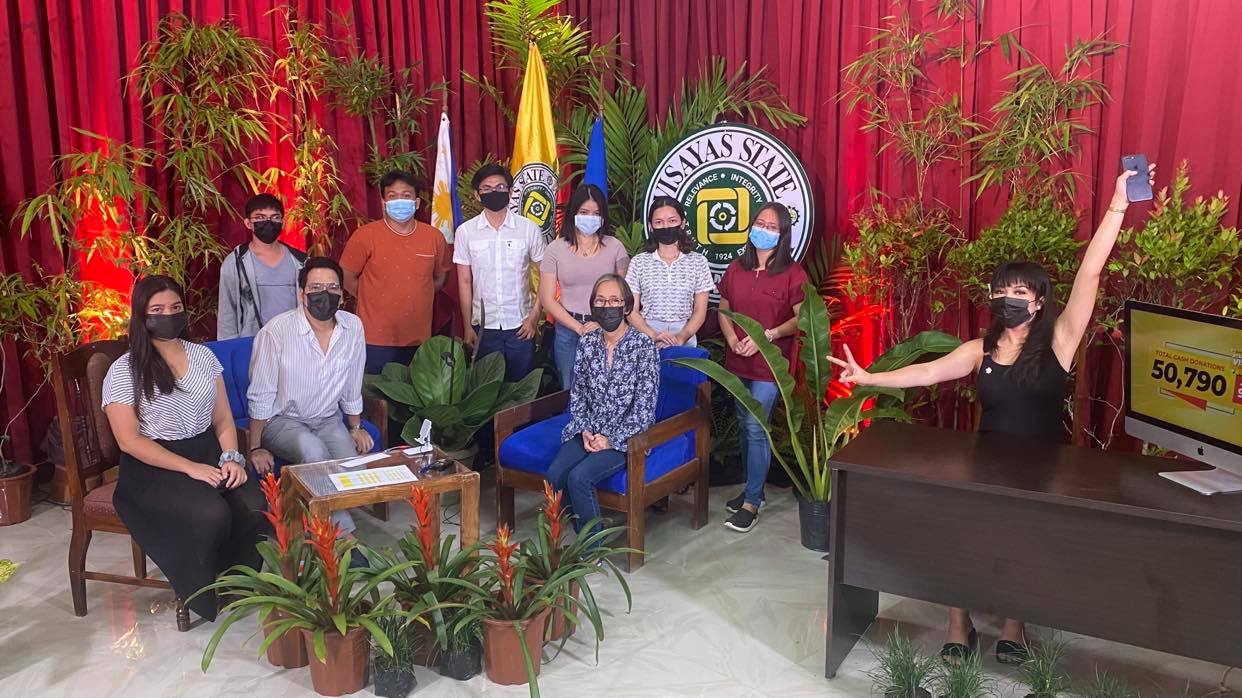 Viscans helping co-Viscans.
This was the goal of the first student-led charity fundraiser held on the evening of April 23, 2021.
Dubbed as #TabangViscan: Alang sa Kalampusan sa Nagkinahanglan, this event raised a total amount of P61,100 in pledges and donations which will be divided for the five student beneficiaries as a form of financial assistance.
The five student beneficiaries represent each campus of the VSU system. They were chosen and vetted by the University Supreme Student Council Federation (USSCF) and the Office of the Vice President for Student Affairs and Services (OVPSAS).
The life stories of the five student beneficiaries were featured in a three-hour benefit variety show where students showcased their talents while also getting a chance of winning electronic cash and load prizes.
Student Regent Tisha Cortez felt ecstatic for raising such an amount for a short period of time.
"At first, I was a bit worried given the limited time provided to us to choose the student beneficiaries plus the challenge of raising enough money to help them. But thankfully with the help of everyone who watched the live stream and our very generous donors, we were able to collect more than our initial expectations. The financial assistance raised will surely go a long way in providing temporary relief for all of them" the Student Regent said.
Dr. Aleli A. Villocino, the Vice President for Student Affairs and Services, said that the success of the charity drive proves the care and compassion of the VSU community.
"I'm completely overwhelmed and blown away by the generosity of our community of Viscans. We only posted their life story a day before the actual live stream and look at how much we gathered for our five student beneficiaries. Challenging times like this can really bring out the best in our people and we hope that we continue to help each other as we recover from the COVID-19 pandemic," Dr. Villocino shared.
A phone call from VSU President
One light moment during the charity fundraiser was when VSU President Edgardo E. Tulin called via phone patch the five winners of P1,000 electronic cash.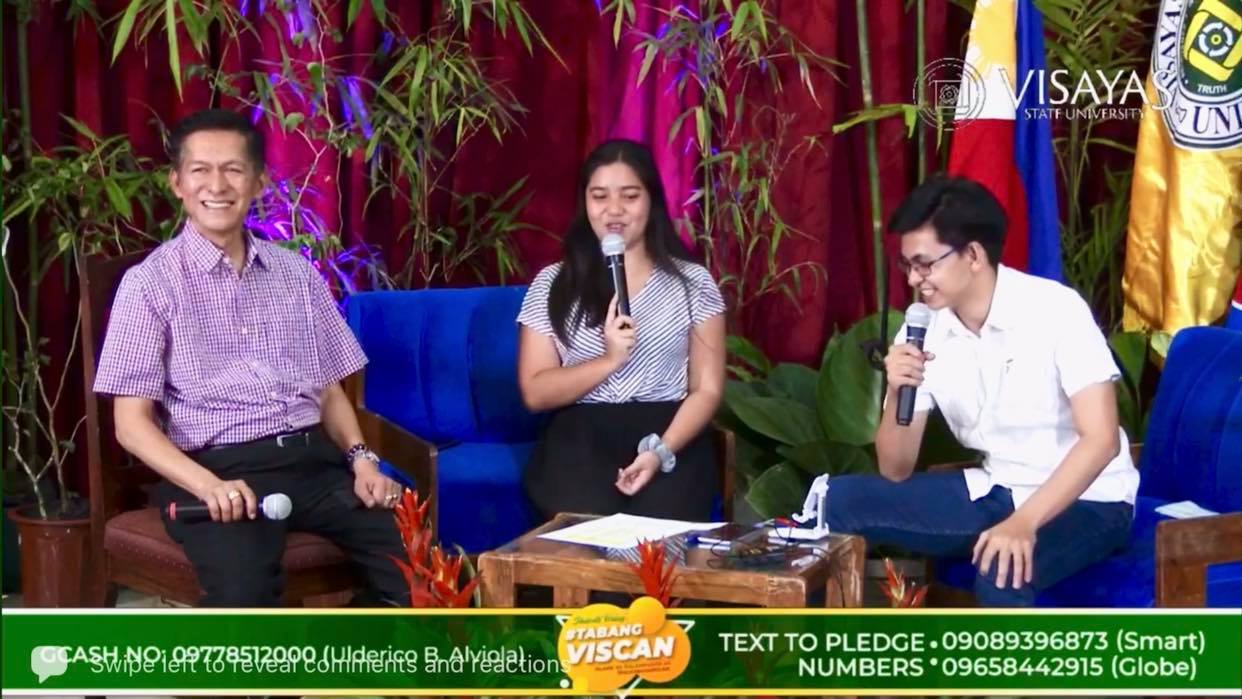 In this segment of the show, Dr. Tulin enjoyed a little chit-chat with five lucky students representing all the campuses of the VSU system.
Lance Managbanag, one of the hosts of the show expressed that the phone call from the VSU President was a surprise and a delight for everyone.
"Dr. Tulin volunteered to call the last 5 winners and I think this was one of the big surprises of the show. At first, I felt that it's scary to have someone like the President to call you in the middle of the night. But this proves to be a fun twist because it's really a rare opportunity that a student gets to be interviewed by the VSU President himself," the male host said.
The VSU President seemed to enjoy his phone call with the students that he even provided some advice to them on how they can cope with the new normal learning setup.
Aside from the 5 winners of P1,000 electronic cash, there were also 15 students who won P500 electronic cash who were called during the show for a live phone interview.
TNT donates load subsidy to 40 Viscans
TNT partnered with VSU on their new promotional program called 'Tropang Saya' to provide a 3-month load subsidy to 40 students.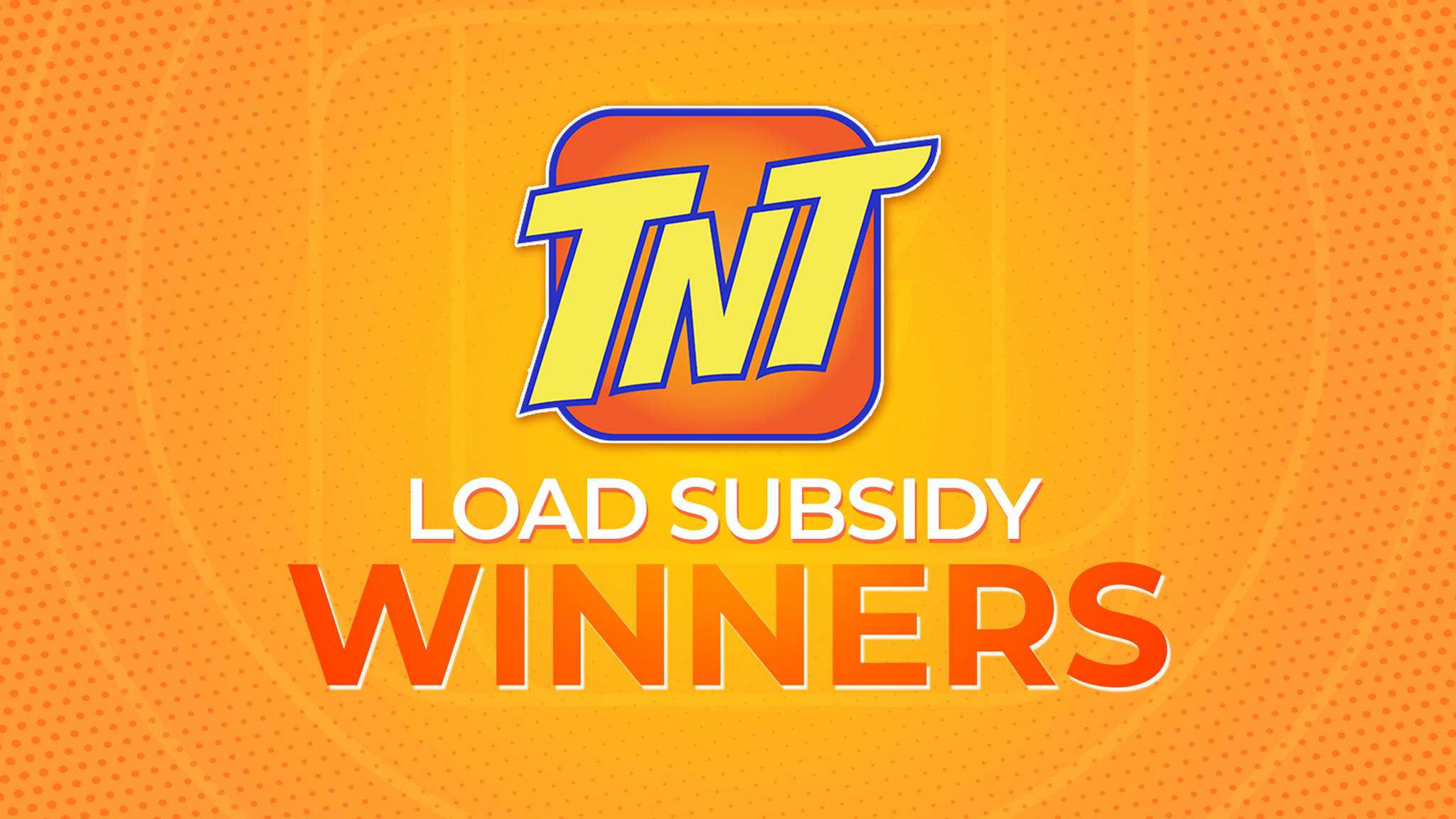 TNT Tropang Saya is an influencer program that is open to selected TNT partner schools nationwide. It aims to promote awareness and build equity among TNT GigaStudy among students.
As part of this program, USSCF raffled this opportunity to 40 students who will serve as TNT's SAYAmbassadors who will promote and create engagement for GigaStudy here in VSU.
A load subsidy worth P299.00 per month for three consecutive months shall be credited to the 40 Viscans who will serve as TNT SAYAmbassadors.
Vie Elare, CSBD representative from Smart Communications, presented this program to the live viewers of the Students' Friday.
TNT and Smart have been partnering with VSU since the start of this pandemic by providing free cellular phones, pocket WIFI devices, SIM cards, and electronic load prizes for some virtual programs of the university.
Electronic cash winners and the 40 TNT SAYAmbassadors will soon be notified by USSCF, OVPSAS and a representative from TNT to claim their prizes.