PASUC-8 join forces for 1st National Higher Education Day
Details

Written by Ulderico B. Alviola

Published: 14 May 2021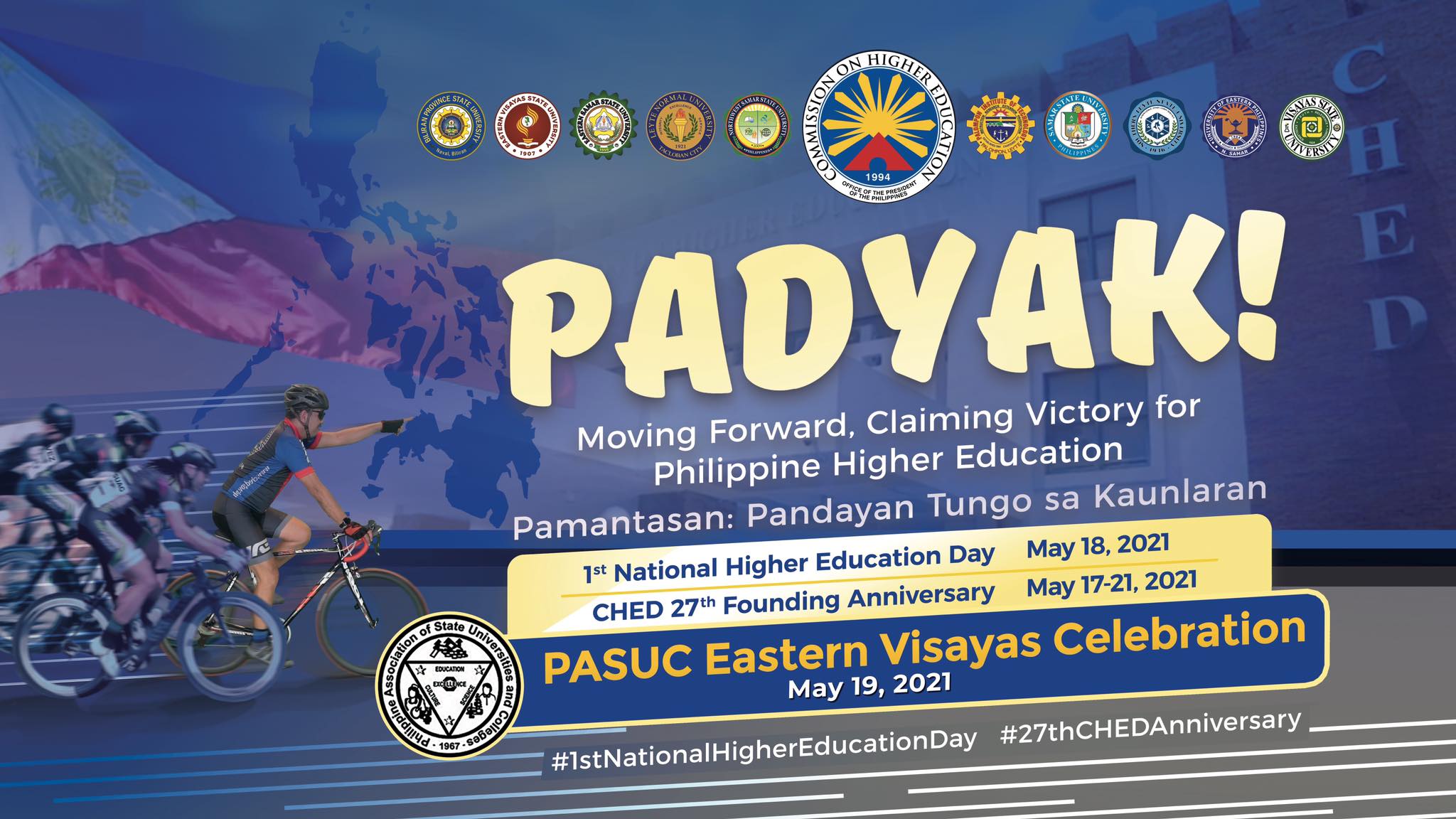 Universities and colleges in Eastern Visayas unite for a region-wide celebration of the 1st National Higher Education Day.
Hosted by the Visayas State University, this regional event will complement the national activities being conducted all around the Philippines to celebrate the 27th founding anniversary of the Commission on Higher Education (CHED).
No less than CHED Chairperson J. Prospero E. De Vera III will keynote the event, with a welcome address from VSU President Edgardo E. Tulin, who also currently serves as President of the Eastern Visayas chapter of the Philippine Association of State Universities and Colleges (PASUC).
The live event will be aired in the morning of May 19, 2021, with a special simulcast on all official Facebook pages of the ten state universities and colleges (SUCS) in Region VIII.
One of the highlights of the celebration is the premiere of a testimonial video of selected beneficiaries of the Tertiary Education Subsidy (TES). This video presentation documents the initial success of the country's biggest student subsidy program by featuring the life stories of 20 TES beneficiaries in Region 8.
The three-hour live event will also feature the successes in implementing flexible learning including the different COVID-19 initiatives of the 10 SUCs in Eastern Visayas.
Included in the program is a webinar on the COVID-19 vaccines, to encourage students to get inoculated once mass vaccination begins. Dr. Adelito D. Posas, a medical doctor and pulmonologist from Medical Mission Group and Hospital-based in Palawan, will be the resource speaker for this webinar.
Dr. Victor C. Cañezo, the Interim Chairperson of the regional consortium for flexible learning called EVHEIs-FLMSC, is expected to lead in the launching of the Flexible Learning Awards, a region-wide search for the most outstanding teachers in the new normal.
SUC Presidents along with a few invited guests from CHED Regional Office 8 and private higher education institutions (HEIs) in Eastern Visayas will be attending the live celebration to be held at the VSU RDE Hall.
The VSU Integrated Media Center is the official broadcast partner for this regional event.