VSU to offer online review classes for teachers' board
Details

Written by Aura Shaznay P. Tumulak

Published: 17 May 2021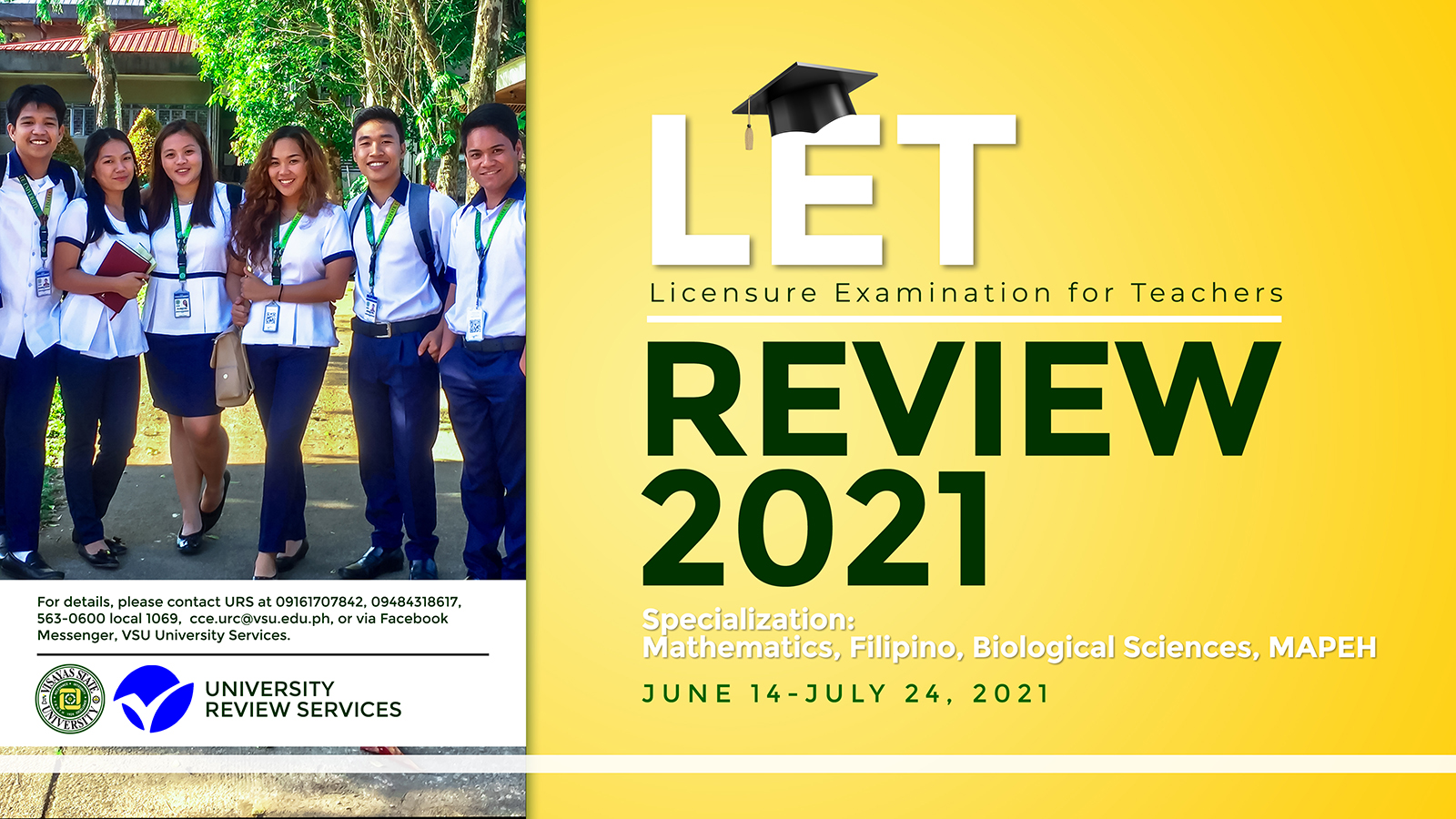 Aspiring teachers can now take their board exam review classes at the comforts of their home.
Visayas State University through the University Review Services (URS) will soon be opening online review classes for the upcoming Licensure Examination for Teachers (LET).
This is a timely initiative in the time of the COVID-19 pandemic when face-to-face classes are not yet possible. It will also help education graduates who are currently doing part-time work to finally get their license as professional teachers.
The online review is open to graduates of Bachelor of Elementary Education (BEED) and Bachelor of Secondary Education (BSED) coming from any university or college all over the Philippines.
Viscans can enjoy a discounted rate of P3,000.00 while non-VSU graduates from other schools can avail of this service for P3,500.00 only.
This online review will focus on teacher education specializations namely mathematics, Filipino, biological sciences, and music, arts, physical education, and health (MAPEH).
The review masters will be faculty members of the College of Education, College of Nursing, Department of Liberal Arts and Behavioral Sciences (DLABS), Department of Mathematics and Physics (DMP), and the Department of Development Communication (DDC).
With LET set to happen on September 26, 2021, URS has already started accepting applications for the online review classes starting April 8 until June 13, 2021.
The entire online review class will be held online via Zoom with additional resources uploaded in VSU's e-learning platform.
Online review class will begin on June 14 and will run until July 24, 2021.
Interested reviewers can send their applications via the Facebook page of the University Review Services (URS).