IHK celebs anniv by reaching out to kids of Odette affected communities
Details

Written by Ulderico B. Alviola and Neil Bryan B. Fulache

Published: 05 April 2022
Selected children were all set for the games and other fun-filled activities organized by IHK to entertain and teach them about the importance of teamwork and fair play.
Instead of the usual fanfare brought by holding socio-cultural and other sporting events, the Institute of Human Kinetics (IHK) decided to do more by commemorating their 46th anniversary celebration with a community outreach program mainly intended for children living in communities that were directly affected by Typhoon Odette.
Close to a hundred children aged 5 to 12 years old were gathered in the Multipurpose Court of Brgy. San Antonio in San Ricardo, Southern Leyte on March 25, 2022 to participate in an array of activities that included a feeding program, fun-filled games, and distribution of basic school supplies.
Anchored on the theme "Kabataan: Paduwaon ug Lingawon," this community outreach program was held for one full day to bring enjoyment and hope to local children and their families as they continuously recover from the impacts of the recent natural disaster.
Brgy. San Antonio is still undergoing major restorations in terms of infrastructure and agricultural losses. In fact, electricity in the area had not been fully restored when the event was being conducted.
As basic necessities become the priority for most parents, IHK recognized that the children in the selected community may have lacked opportunities for socialization that prevented them from holding both recreational and educational activities for the past months.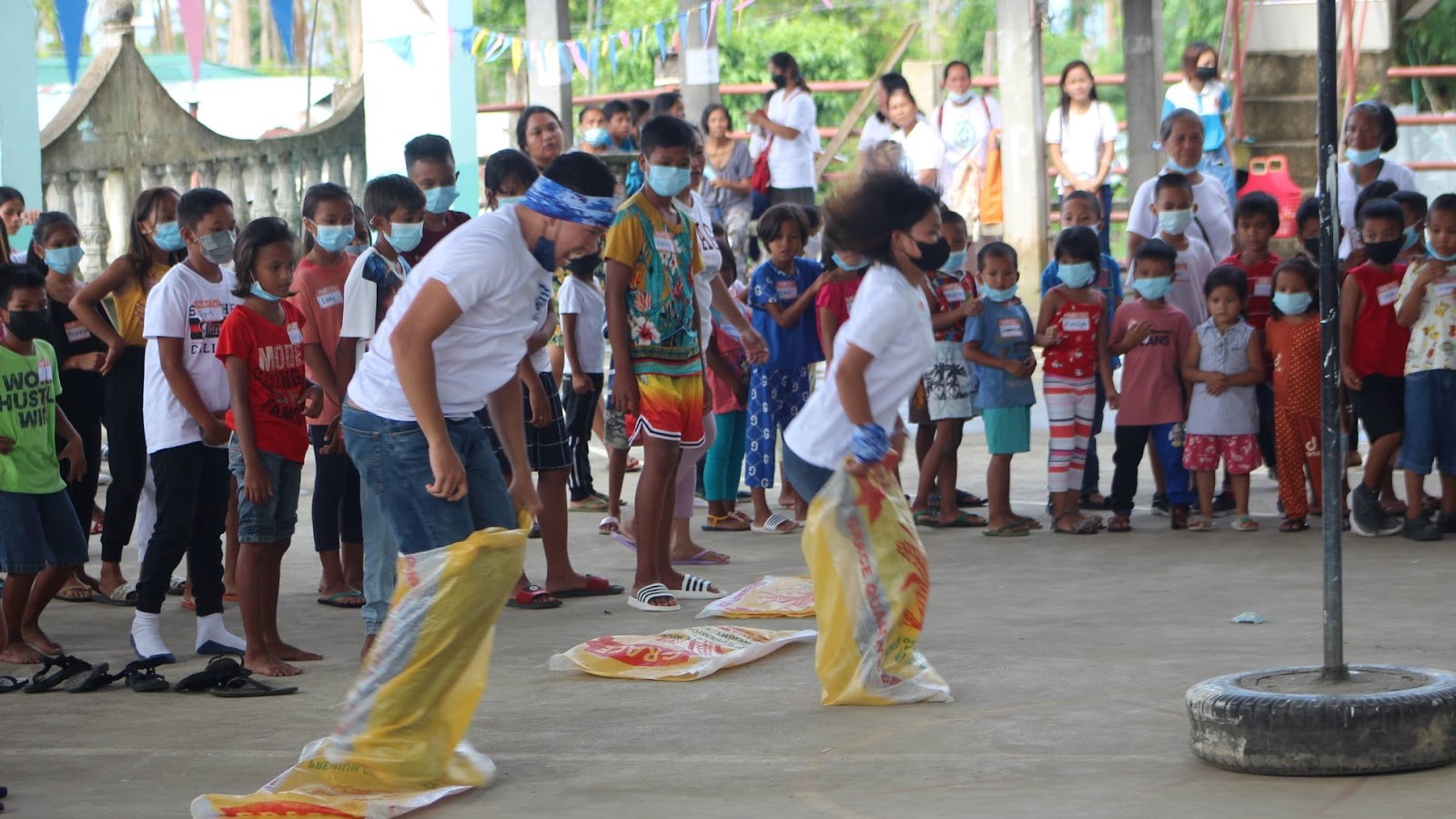 IHK faculty demonstrated to the participating children how to play the sack race, a competitive game played commonly in Filipino family events and gatherings.
With this, IHK faculty and staff decided to come up with a community outreach program that will effectively combine play with educational activities while also inculcating some important values and life lessons that can be gleaned from traditional recreational games.
Winners of the recreational games were given special prizes like stuffed toys and other favorite goodies of children.
Aside from the fun-filled games, IHK also organized a feeding program during their community outreach to bring nourishment to the participants. The food that was served during the said event was specially prepared by the IHK faculty with the help of some volunteers and community people in Brgy. San Antonio.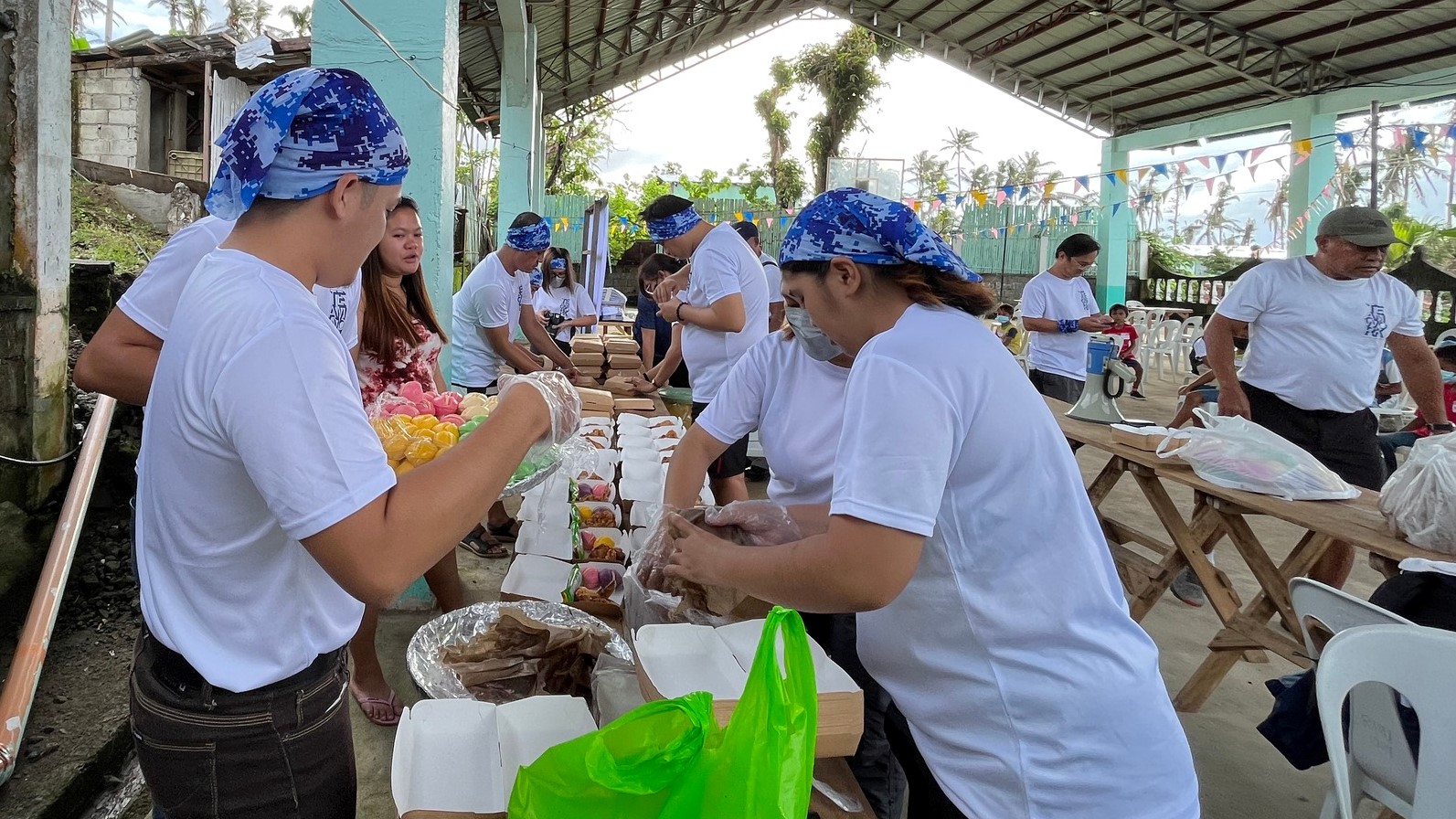 IHK faculty members prepared the meals and were packed in biodegradable paper containers for distribution to the participating children.
The community outreach program concluded with the distribution of basic school supplies that were sourced from kind donations of IHK faculty members and other private donations coming from within the vast network of the institute.
The regional Criminal Investigation and Detection Group (CIDG), which is the primary investigative arm of the Philippine National Police (PNP), also contributed to this drive by providing health and sanitary kits for the participating children.
Dr. Charis B. Limbo, the current Director of IHK, expressed the importance of engaging children especially those coming from typhoon-hit communities as a form of de-stressing them from the many impacts of a natural disaster.
"Playing recreational games has been an effective form of mental relief for children who experienced Typhoon Odette. We know that there are many communities in Southern Leyte that have not been completely restored. That's why we organized a community outreach program that is basically aligned with the things that we do in IHK," Dr. Limbo explained.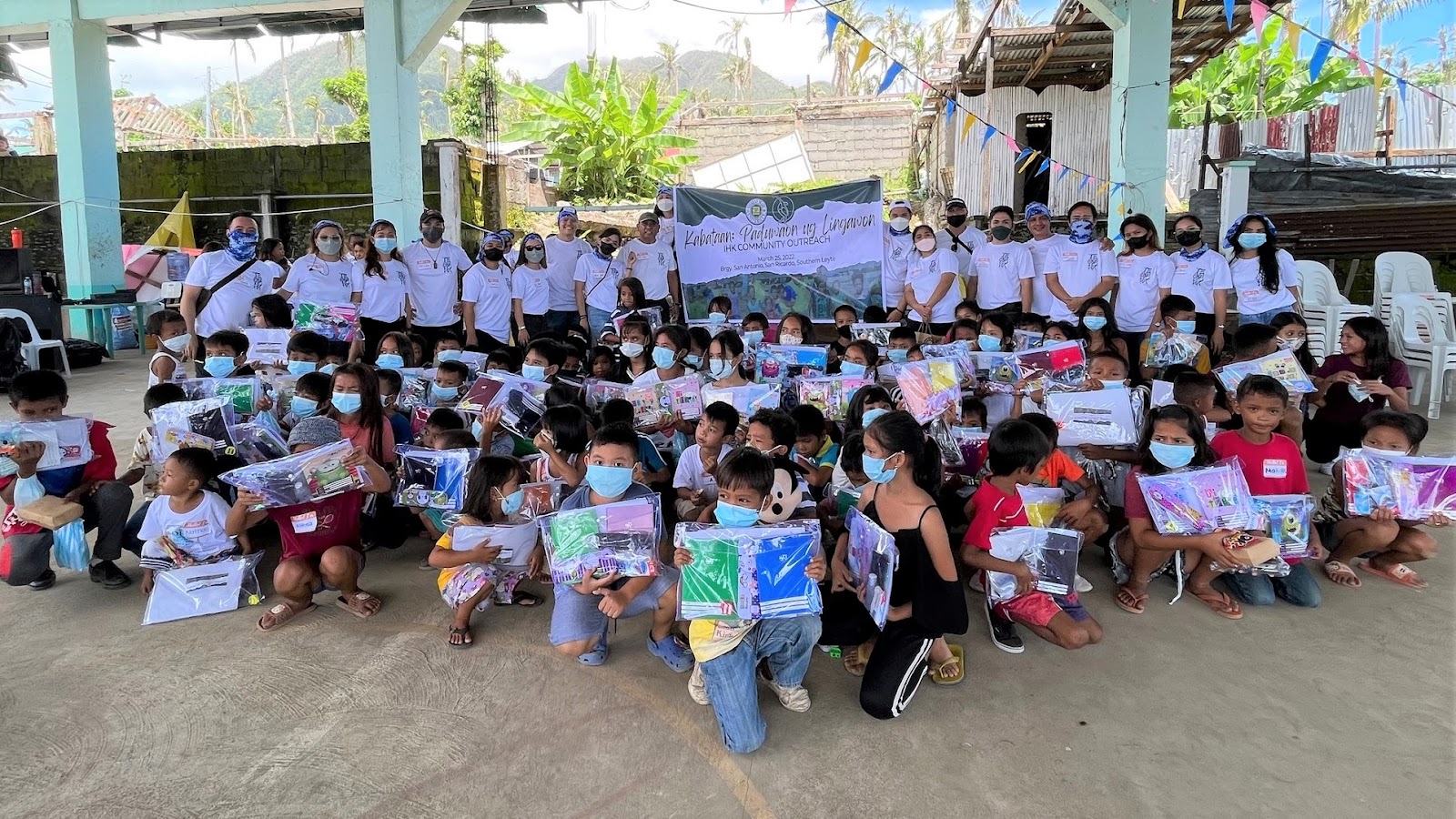 Children beneficiaries of Brgy. San Antonio in San Ricardo, Southern Leyte received basic school supplies from IHK as part of the institute's community extension program.
The IHK Director also revealed that their community outreach program was self-funded via the generous donations given by their faculty members including some of their friends who also donated some cash assistance to realize the said activity.
"We wanted to make our anniversary celebration more meaningful this year and I believe that we were able to accomplish that because of our community outreach program. I'm very much thankful to the kind and generous hearts of our faculty members including some of our friends who contributed to this worthwhile initiative," Dr. Limbo added.
While the community outreach program became the highlight of the 46th anniversary celebration of IHK, there were also other equally relevant activities held within the whole month of March to make the occasion memorable.
Webinars that tackled graphic arts and design principles involved in garment production were also held that featured a local artist and a Cebu-based costume designer.
This was complemented with a webinar on methods and strategies in teaching physical education in the new normal that featured two multi-awarded teachers.
A virtual variety show that showcased the talents of both faculty members and students of IHK was also organized to conclude the month long anniversary celebration of the institute.