Grad School Dean is first #ProudViscan to get alumni distinction from UP system
Details

Written by Ulderico B. Alviola

Published: 25 September 2022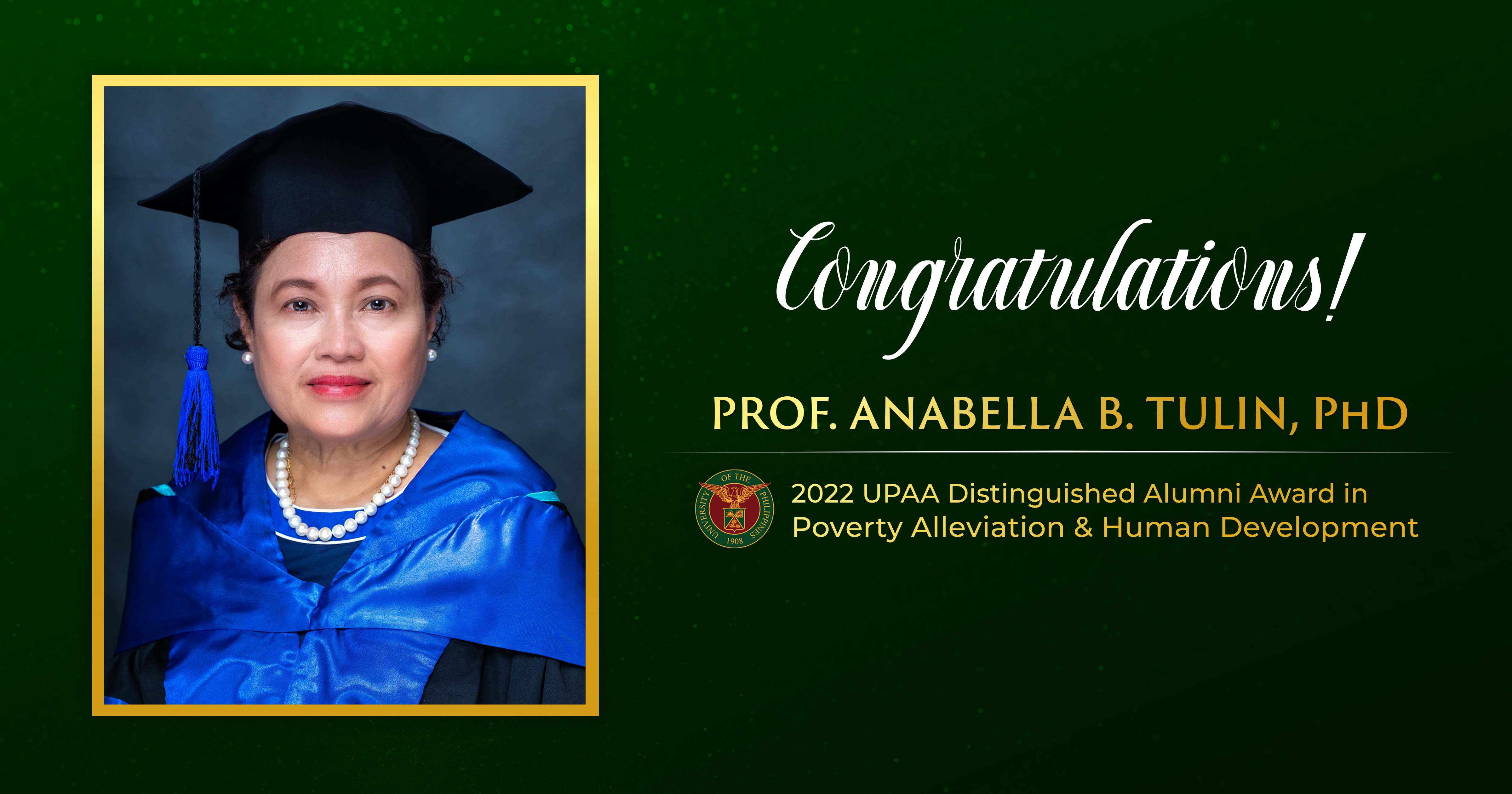 For her works in poverty alleviation and human development, Dr. Anabella Bautista Tulin sets history by becoming the very first Viscan to be accorded with a Distinguished Alumni Award by the University of the Philippines Alumni Association (UPAA)—the official umbrella organization of all UP alumni and alumni chapters all over the world.
Dr. Tulin is currently the Dean of the VSU Graduate School with the rank of University Professor, the highest professional rank given to an employee of a state university.
In an official communication sent by the UPAA Board of Directors dated September 20, VSU's graduate education prime mover was particularly recognized for her leadership and achievements in her field and for her meritorious contributions that created change to benefit the lives of the many.
Dr. Tulin is now close to a full circle as she was previously conferred with the Distinguished Alumnus Award in Research and Extension by the College of Agriculture Alumni Association in 2013 and the Outstanding Alumnus Award of the University of the Philippines Los Baños (UPLB) in 2018.
Despite having too many graduate alumni of UPLB in VSU, only two have been accorded with the UPLB Outstanding Alumnus Award with former President Dr. Jose L. Bacusmo being the first Viscan recipient of the said award given to him in 2012 followed by Dr. Anabella B. Tulin six years later.
The VSU Graduate School Dean obtained her Master of Science in Soil Science degree at UPLB in 1987 and her Doctor of Philosophy (PhD) degree in Soil Chemistry at Iwate University, Japan in 1995. Dr. Tulin finished her Bachelor of Science in Agriculture (BSA) degree in Soil Science with the distinction as Cum Laude at the former Visayas State College of Agriculture (ViSCA) in 1980.
In her 42 years of commendable service at VSU as an administrator, professor, and researcher, Dr. Tulin has been involved in a total of 51 research and extension projects with funding from international and national agencies that made way for greater research funding for the university from external sources.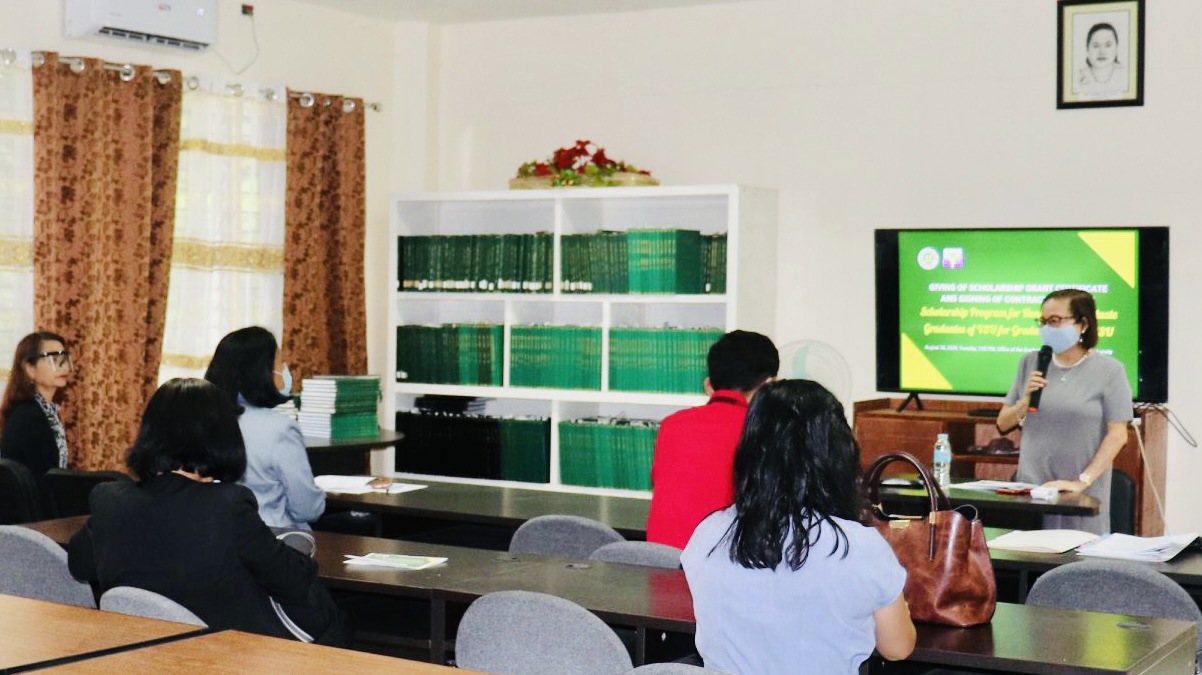 Many of the research and extension works of Dr. Tulin were projects implemented by the Philippine Root Crop Research and Training Center (PRCRTC) where she serves as a senior soil scientist who made many pioneering contributions in micronutrient and biochemical studies for root and tuber crops, which are considered marginal commodities in the Philippines but have vast potentials in ensuring food security, especially in remote communities.
Dr. Tulin's research about root and tuber crops has directly benefited the farmers in Eastern Visayas by providing them with a suitable and enabling condition that will lead to greater yield and better income.
Together with her better half VSU President Dr. Edgardo E. Tulin, they have also established a Tuklas Lunas Research Center in the Visayas to study regional biodiversity potentials for drug research.
Because of their combined expertise and experiences, the Tulin couple led in the development of a curriculum for the second biotechnology undergraduate degree program in the Philippines, which later on resulted in massive investment in cutting-edge scientific research at VSU, and the consequent establishment of the Advanced Research and Innovation Center (ARIC)–a new regional hub for material science and nanotechnology research in the eastern Philippines.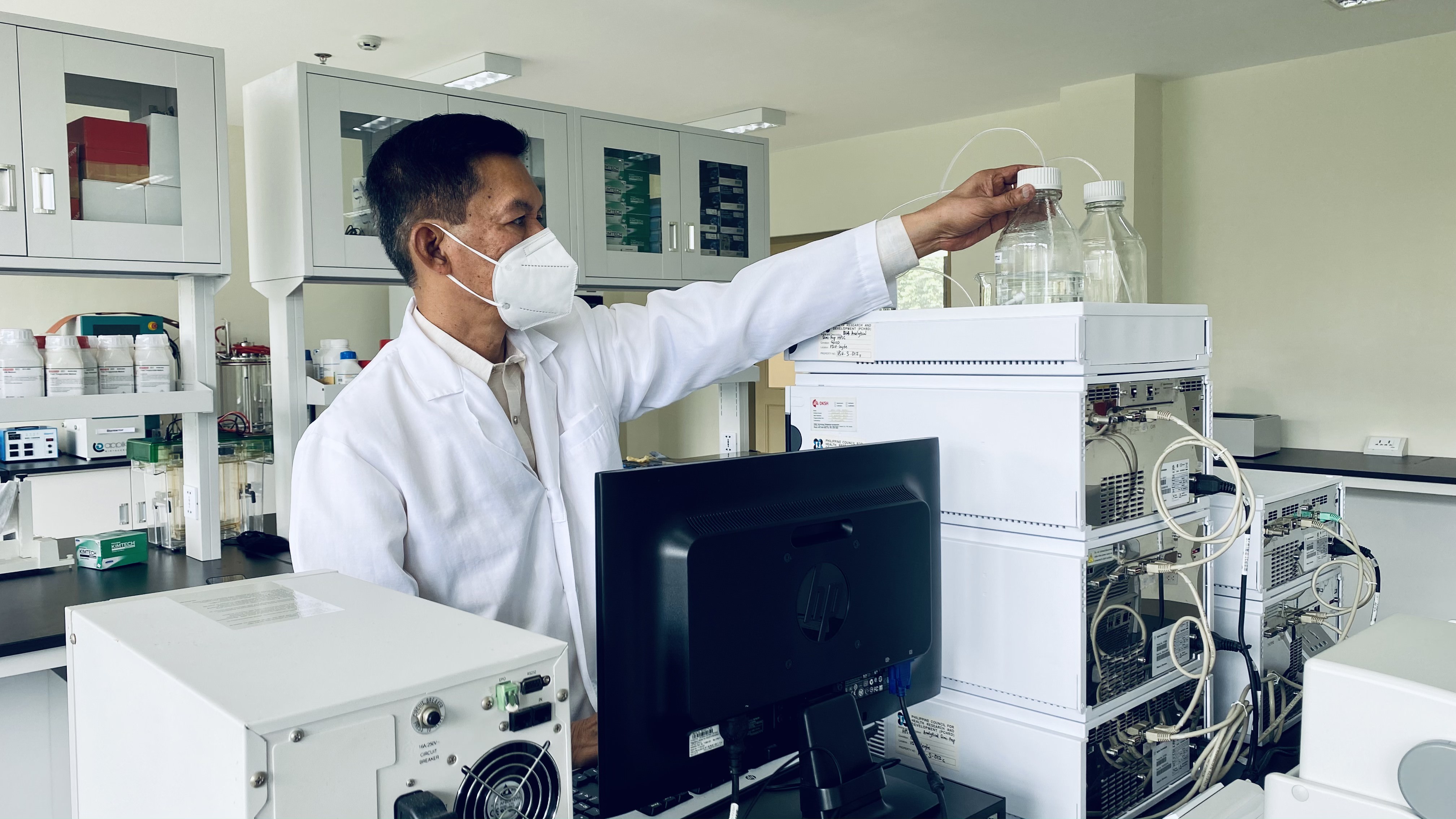 Dr. Anabella B. Tulin is also an accomplished author with 55 articles in international refereed journals, 16 published papers in international and national proceedings, 11 articles in popular magazines and newsletters, 4 discussion papers in books, manuals, monographs, and instructional materials, including 9 editorships in journals, proceedings, and academic newsletters.
She is also a multi-awarded academic with 20 international awards and commendations, 23 national awards, and 29 regional and local accolades.
As the Graduate School Dean, Dr. Anabella B. Tulin ushered in the positioning of VSU as the premier graduate education university for science and technology in the Visayas.
Graduate School enrollment at VSU has continued to grow under her leadership with the opening of new graduate programs and the offering of scholarship grants for local and international students.
In fact, the first locally-funded scholarship for foreign nationals in a state university was Dr. Tulin's brainchild with the offering of the VSU Graduate Scholarship Program for Foreign Students.
This is part of VSU's massive internationalization program to attract more foreign students to the country. Currently, this scholarship program is open to foreign nationals from ASEAN including overseas universities and colleges with which VSU has an existing partnership.
As for local but underprivileged students, the VSU Graduate School also offers the VSU Scholarship Program for Undergraduate Honor Students with stipends and benefits that can match full scholarship programs offered by national government agencies.
The first batch of graduates for this program completed their studies in August 2022 with one of the recipients obtaining the highest academic distinction given to graduate students.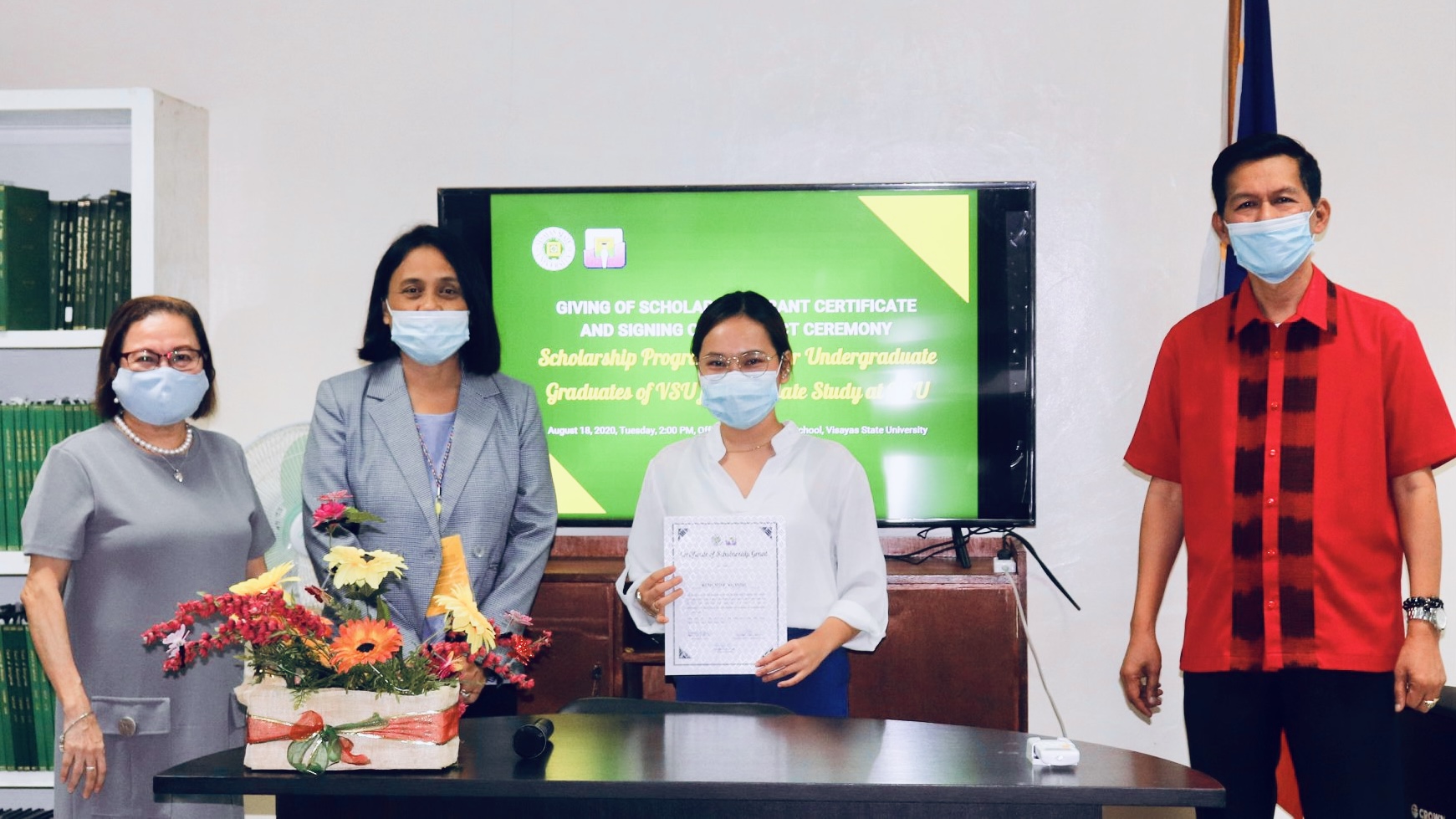 Dr. Anabella B. Tulin is set to receive her UPAA Distinguished Alumni Award this coming November 9, 2022, in a dinner social to be hosted by no less than the President of the University of the Philippines (UP) system, Prof. Danilo Lardizabal Concepcion.
The UPAA Distinguished Alumni Award is conferred on alumni who have demonstrated exceptional achievements and outstanding contributions in their chosen field of endeavor.

Last year, Maestro Ryan Cayabyab led the 2021 UPAA awardees which included thirty-three other accomplished UP alumni, one organization, and five families.