VSU prexy designates Dr. Asio as OIC-VP for PRGEA
Details

Written by JFBaldos

Published: 12 December 2014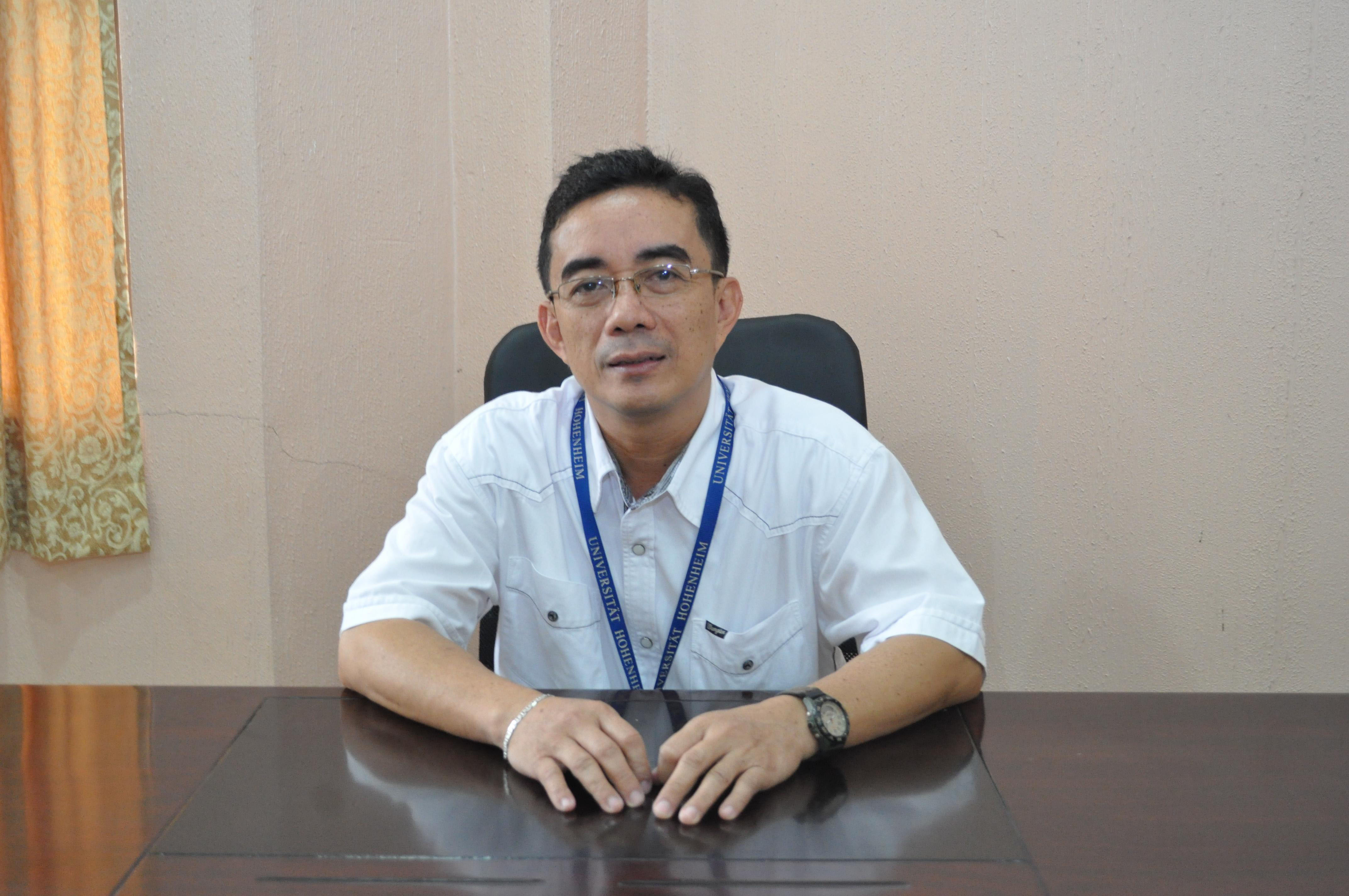 BAYBAY CITY, Leyte - Dr. Jose L. Bacusmo, VSU President, designated Dr. Victor B. Asio as OIC-Vice President for Planning, Resource Generation and External Affairs (PRGEA) through Memorandum No. 241, s. 2014 dated November 3, 2014. The memorandum says "effective immediately until December 31, 2014 or unless sooner revoked or terminated by higher authorities."
Dr. Asio is also tasked to coordinate the International Affairs Office under the Office of the President that would promote VSU's academic programs and research thrusts globally; coordinate international linkages of the University; initiate/facilitate the establishment of academic and research collaborations with institutions abroad; facilitate the on-the-job trainings of VSU students abroad; facilitate the admission, enrolment, accommodation and VISA needs of foreign students at VSU; facilitate the visit of foreign academics and scientists to VSU as well as the official foreign travels of VSU faculty and staff; facilitate the conduct of research, practicum, thesis or field work by students from foreign universities at VSU; facilitate the conduct of thesis/dissertation by VSU graduate students in other institutions abroad; and monitor the international engagements of all units of the University. He will also continue to represent the University in the DOST Science Consortium.
As OIC Vice President, Dr. Asio is entitled to the privileges granted and the responsibilities attached to the position.
Dr. Asio started his career in 1982 as an instructor of soil science until he obtained his present position as Professor VI with expertise in Soil Science and Geo-ecology. He also served various administrative positions in the University such as Head of the Terrestrial Ecosystem Division of the Institute of Tropical Ecology, Head of the Department of Agronomy and Soil Science (2005-2007 and 2010-2014), Regional R and D Coordinator of the Visayas Consortium for Agriculture and Resources Program (2009-2012), and Dean of the College of Agriculture and Food Science (2010-2014).
Outside VSU, he also occupied several positions such as President of the Humboldt Fellows Association of the Philippines (2012-2014), and Secretary of the Soil Geography Commission of the International Union of Soil Science (2002-2006).
Dr. Asio is also a recipient of various awards from the national and international award-giving bodies. Among these were: Humboldt Research Fellowship (2008), SEARCA Professorial Chair Award (2014), NAST Outstanding Scientific Paper Award (2011), and Outstanding Academician of VSU (2011).
Dr. Asio is actively involved in the following academic and research collaborations: VSU/Philippine Coordinator for EXPERTS and AREAS Europe-Asia University Partnerships under the Erasmus Mundus Program of EU; established the academic collaboration between VSU and the National Taiwan University in 2006; has published more than 60 scientific papers (either as author or co-author) in various peer-reviewed international journals as well as three international books; and has an on-going research collaboration with scientists from Australia, Germany, and Switzerland. -vsu.edu.ph