VSU is a model state U—AACCUP
Details

Written by VSU Web Team

Published: 18 March 2016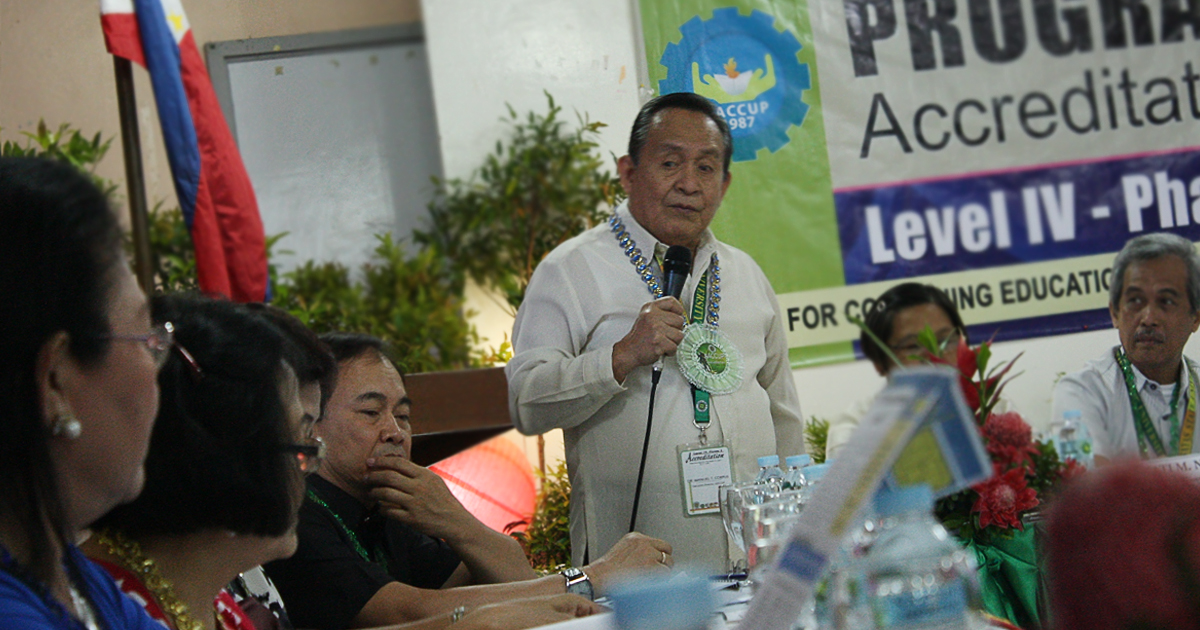 Dr. Manuel T. Corpus, executive director of the Accrediting Agency of Chartered Colleges and Universities in the Philippines, Inc. (AACCUP), named VSU as a model state university in the country after the Level IV Phase 2 evaluation of eight academic programs, March 16-18.
Impressed by VSU's reports, Dr. Corpus identified VSU as a leading institution in the AACCUP accreditation besides Central Luzon State University (CLSU) in Nueva Ecija. Gaining a Level IV Reaccredited Status, VSU's eight programs are considered academic par excellence, Dr. Corpus said.
Dr. Mario T. Suba, lead of the accrediting team for Animal Science undergraduate program who is also from CLSU, remarked on the practices of the university in doing research and community service, teaching and learning, and planning.
"We might actually learn something if we attend one of the planning sessions here," said Dr. Suba who revealed that the team gave VSU a perfect score for planning.
Dr. Suba said he was also impressed on the amount of international linkages VSU has forged. He quipped about learning what makes VSU attractive to the European Commission that made it a strong partner of the university.
Meanwhile, Dr. Divinagracia M. De Guzman encouraged VSU to create more efforts to strengthen the research activities of the graduate and undergraduate programs in Education. Dr. De Guzman was impressed by the impact of the "Helping Juan to Read" project and suggested to scale it up to other neighboring schools around VSU.
Eight academic programs of VSU underwent Level IV Phase 2 accreditation including Bachelor of Animal Science, Bachelor of Science in Agribusiness, Bachelor of Elementary Education, Bachelor of Secondary Education, Masters of Science in Agriculture, and in Education, Masters of Agricultural Development in Agriculture, and in Education.
AACCUP is an agency recognized by the Securities and Exchange Commission to accredit curricular programs, mainly in state colleges and universities, in the Philippines.