VSU launches carbon trading with German group
Details

Written by VSU Web Team

Published: 22 March 2016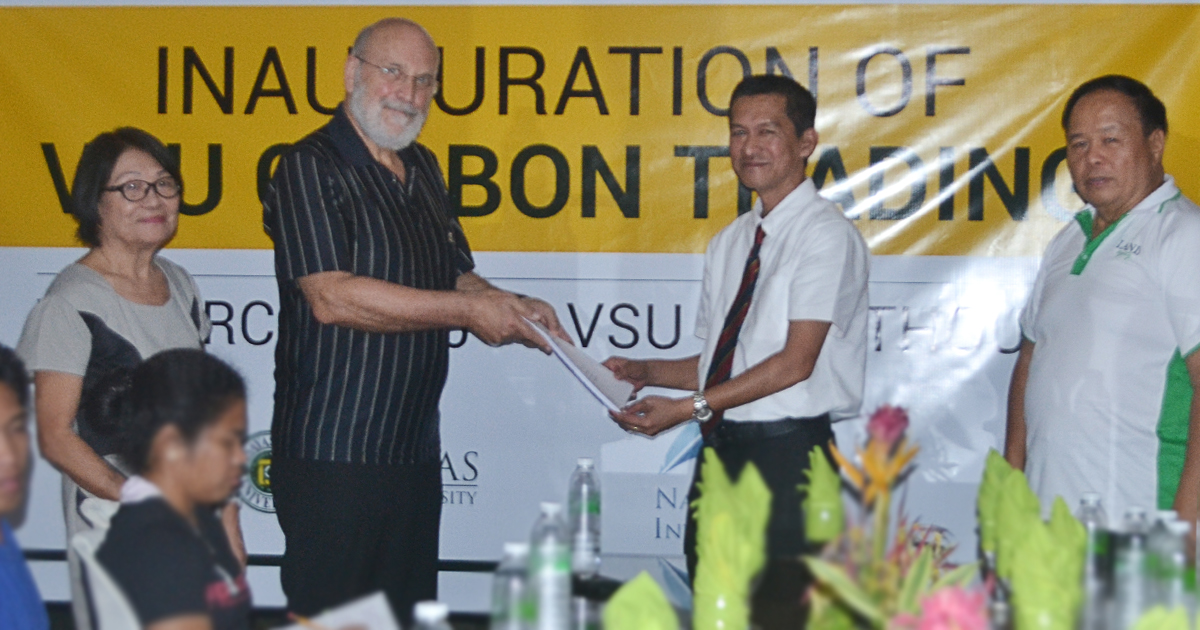 VSU entered into an agreement with NatureLife-International in Germany for carbon emissions trading making the university the first in the Visayas to institutionalize carbon dioxide compensation.
Carbon trading is an exchange of credits between two countries to reduce carbon dioxide emissions that induce climate change. Countries that emit carbon less can sell their unused carbon emission rights to countries that emit more.
But there is more than one gain in this exchange besides encouraging countries in the aggregate to keep carbon emissions at a "baseline" level.
This emissions trading should facilitate the protection of forest areas that help take up climate change-inducing carbon dioxide in the atmosphere, Prof. Dr. Friedhelm Goltenboth, NatureLife-International scientific advisor, said.
During the carbon trading inauguration, March 18, current VSU President Dr. Edgardo E. Tulin and former presidents Dr. Paciencia P. Milan and Dr. Jose L. Bacusmo enforced to the College of Forestry and Environmental Science (CFES) a stronger mechanism that will protect the more than 600 hectare forest reserve of VSU. This includes creating a robust forest guarding system and manpower.
Carbon trade income in euros will be capitalized to help sustain the forest reserve up to 50 years, Dr. Tulin said.
The carbon trade between VSU and NatureLife-International was inaugurated at the VSU Guest House and witnessed by CFES faculty and staff, researchers, forest guards and farmers.