PNB executive VP, VSU alumnus to address 2016 graduates
Details

Written by JFMBaldos

Published: 12 April 2016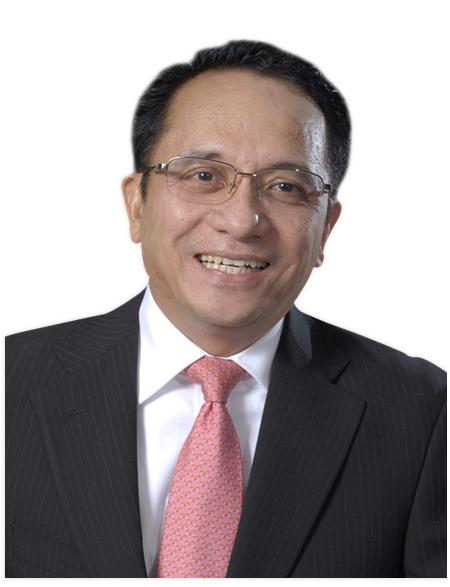 Bernardo H. Tocmo, a 1982 BS in Agribusiness graduate of VSU, then Visayas State College of Agriculture, who is currently Executive Vice President and Head of the Philippine National Bank (PNB) Retail Banking Group, will be this year's Commencement Speaker.
Tocmo started his banking career with the United Coconut Planters Bank after graduating in 1982, and served the bank until 1990. He transferred to the Union Bank of the Philippines where he assumed key managerial positions in retail banking from 1990 to 1996. Trying to prove his worth as a banker, he joined the Security Bank Corporation (SBC) in 1996 initially as Assistant VicePresident in one of its biggest Makati branches. Tocmo was then promoted to First Vice President of SBC in 2005 where he last served as Area Business Manager for Makati and Alabang branches.
Tocmo joined the Metropolitan Bank & Trust Company in September 2005 initially as Vice President and Head of the Head Office Center. He was promoted to First Vice President in June 2007 while continuing to head the bank's business center until April 2008.
In May 2008, Tocmo was appointed as Visayas Region Head with the rank of Senior Vice President. Some time in May 2010 and 2012, he became the Head of the National Branch Banking Sector (NBBS) for countryside branches covering 350 branches, and, thereafter, as Head of the NBBS National Sales Office covering 608 branches. He served as Deputy Head of NBBS from June 2012 to January 2014 serving 671 branches with the rank of Senior Vice President until his promotion to Executive Vice President in June 2013. From April 2012 to 2015, Tocmo was appointed as Director of the Metrobank Card Corporation. He became the Head of the NBBS in February 2014 with the rank of Executive Vice President until September 2015.
Tocmo obtained his master's degree in Business Economics from the University of Asia and the Pacific where he also finished his Strategic Business Economics Program.
Owing to his outstanding accomplishments, Tocmo received awards from VSU including Most Outstanding Alumni in 2012, Alumni Recognition Award for Philanthropy in 1999, and Leadership Award in 1999.
Tocmo also served as president of the VSU Alumni Association-Luzon Chapter from 1998 to 2004 before he became the president of the VSU Alumni Association and hence, a member of the VSU Board of Regents from 2004 to 2010.
Tocmo is married to Ms. Carmelita Arbiol Orive, who is also a 1982 alumna of VSU with a degree of Bachelor of Animal Science, and has two children—Brenda Catherine and John Paul Bernard.
A seasoned banker with over three decades of work experience in the country's top and mid-tier commercial banks, Tocmo will address 1,054 graduates during the 63rd Commencement Exercises at the VSU upper oval grounds, April 13.