IHK holds summer recreation program
Details

Written by VSU Web Team

Published: 07 April 2016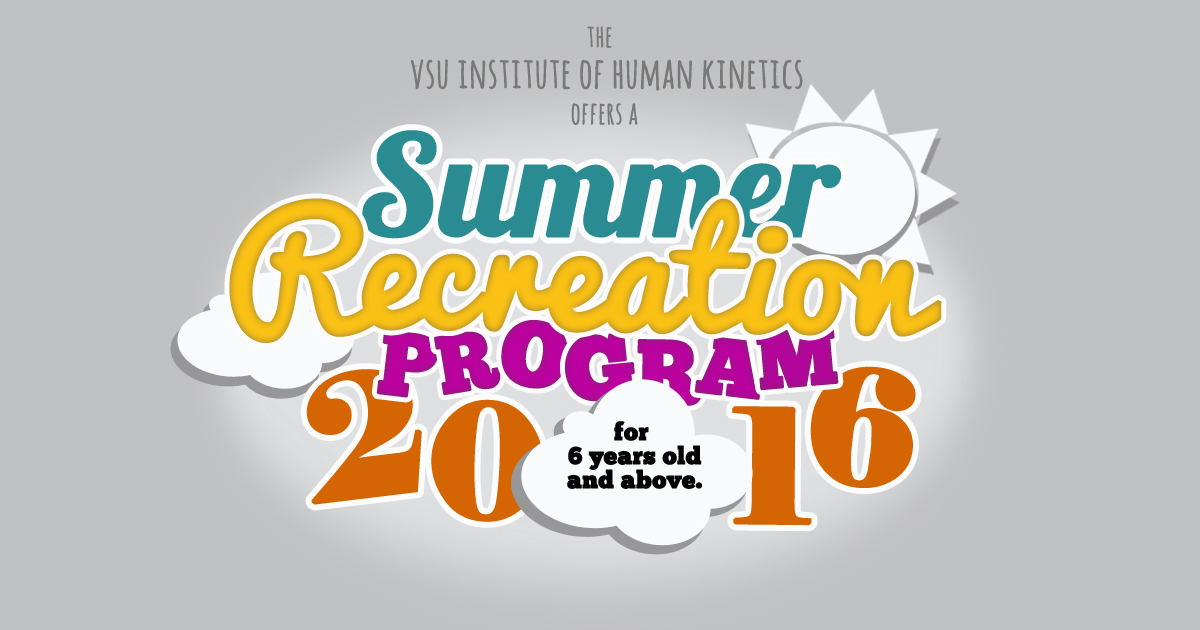 VSU's Institute of Human Kinetics offers a summer recreation program this year for six year-olds and above.
Classes start on April 18, and the Institute is accepting enrollees now. The courses they offer include:
Taekwondo with Mr. Jovanne Modina, PTA Member, Dan Black Belter
Table Tennis with Mr. Albert Vergis, VSU Table Tennis M/W Coach
Basic Piano Lessons with Mr. Joselle Cayetano, IHK Music Coordinator
Voice Lessons with Mr. Joselle Cayetano
Dance with Ms. Gloryjane Bandibas-Borines, Baybay Dance Sports Team member
For inquiries, please contact Mr. Lyndon Maningo at 563-7396 or 0936-297-5878.