College of educ displays creative teaching aides
Details

Written by ELTBestil

Published: 27 May 2016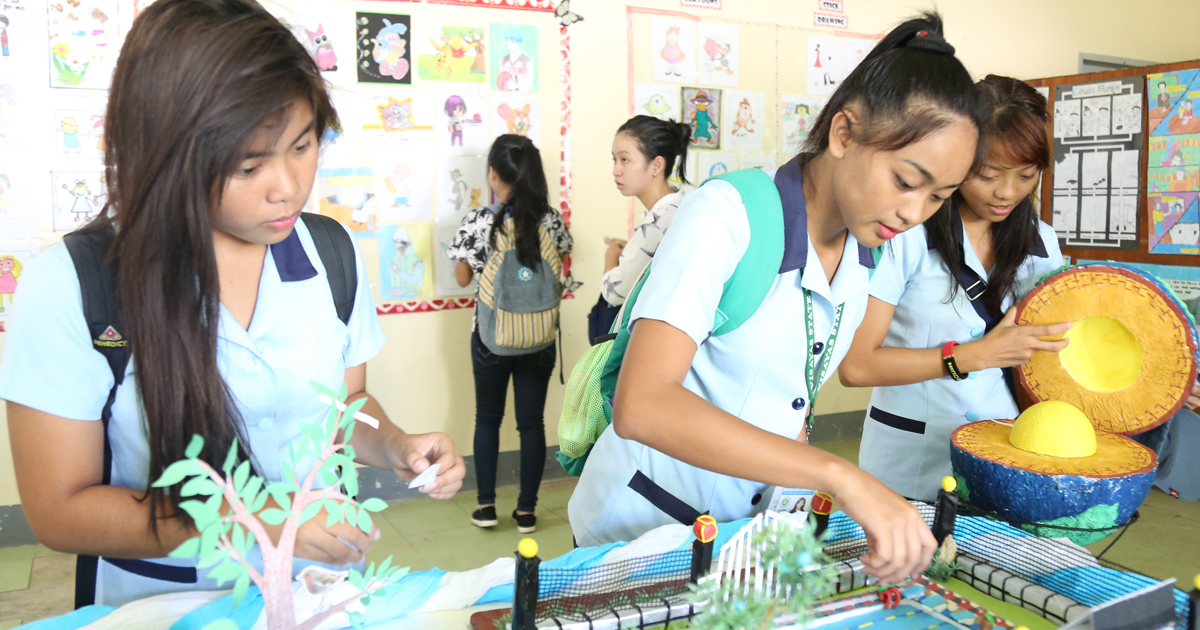 Elementary and high school classrooms can look fun and colorful, and not all boring, too! That's what the College of Education exhibit tells you.
Bachelor of Secondary (BSEd) and Elementary (BEEd) Education sophomore students organized an exhibit of colorful instructional materials they crafted for their Educational Technology I (EdTech I) course, May 27, at the ADE Quadrangle.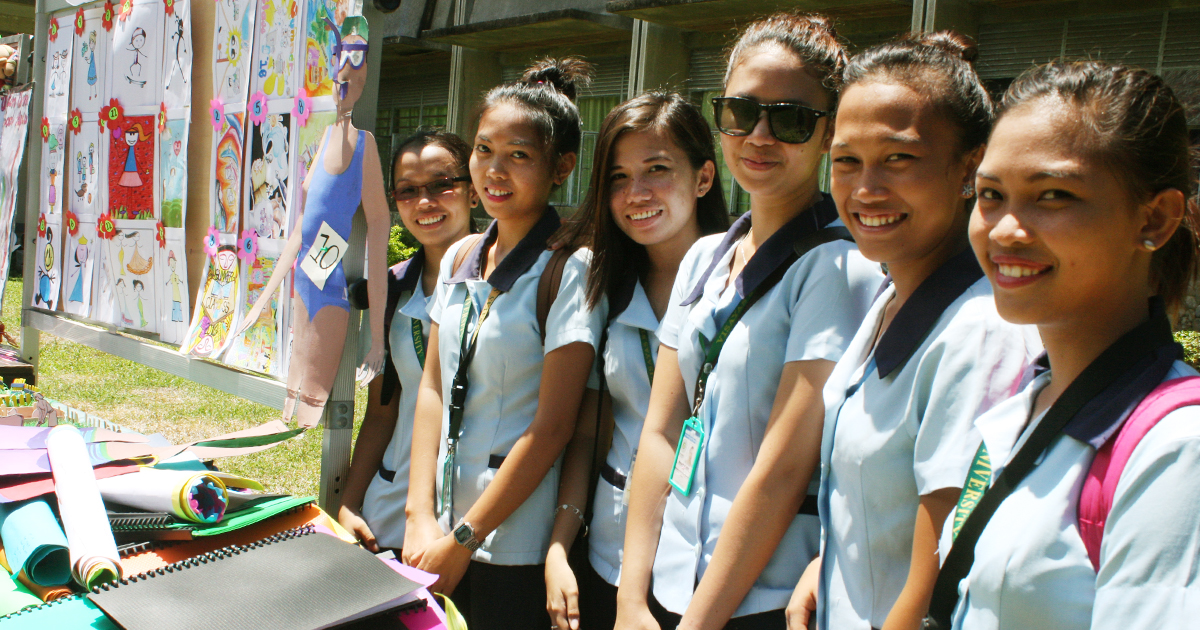 Precious Domingo, the course instructor, said the activity seeks to encourage creativity among the future teachers.
"As a teacher, the students must be creative enough to craft representations of objects or concepts so that the learners do not only imagine, but see," said Domingo.
At EdTech I, the students are taught the basics of drawing and making teaching aides for classrooms that are lacking in equipment and facilities that support audio-visual instruction.