Former VSU chief celebrates b-day with climate change forum
Details

Written by ELTBestil

Published: 02 May 2016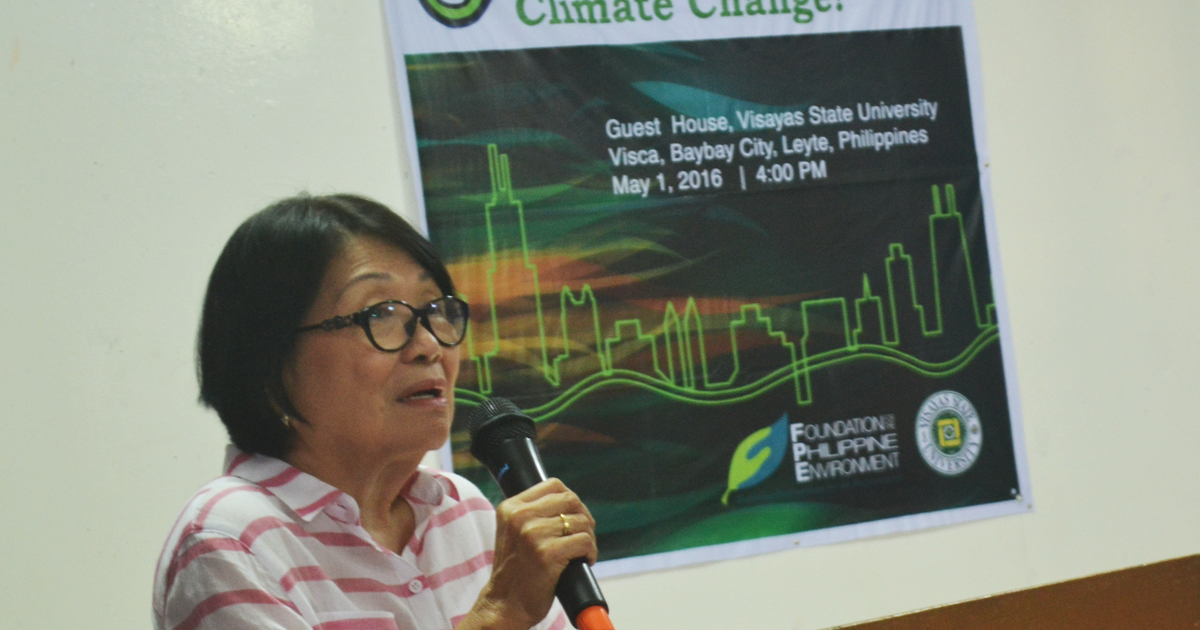 Dr. Paciencia P. Milan, the fourth President of VSU and currently Professor Emeritus, celebrated her 69th birthday by organizing a Climate Reality Forum at the VSU Center for Continuing Education, May 1.
The former President who is now Chair and Chief Executive Officer of the Foundation for Philippine Environment invited resource persons from the foundation to talk about the Climate Reality Project and updates on the recently conducted conference of parties (CoP) in Paris, France.
Paris CoP21 was the 21st yearly conference to the 1992 United Nations Framework Convention on Climate Change held on November 12 to December 30, 2015. It led to the Paris Agreement that ultimately aims to significantly reduce greenhouse gas (GHG) emissions.
Rodne Galicha, manager of the Climate Reality Project-Philippine Branch, said the Philippines' commitment to the Paris Agreement is to reduce its GHG emissions conditionally by 70% by 2030.
As a researcher at VSU, Dr. Milan was one of the leading scientists that introduced the term Rainforestation which is now considered as one of the most important technologies that can help keep away carbon dioxide in the atmosphere.
Dr. Milan organizes environment-related activities yearly during her birthday. This year, she organized the forum as a soft launching of the Climate Reality Project in the Philippines.
The Climate Reality Forum was graced by VSU researchers, former President Dr. Jose L. Bacusmo and the incumbent Dr. Edgardo E. Tulin, and delegates from the local government of Baybay City.