College of VetMed conducts outreach program in Baybay City and Limasawa island
Details

Written by Marianne C. Bayron

Published: 24 October 2022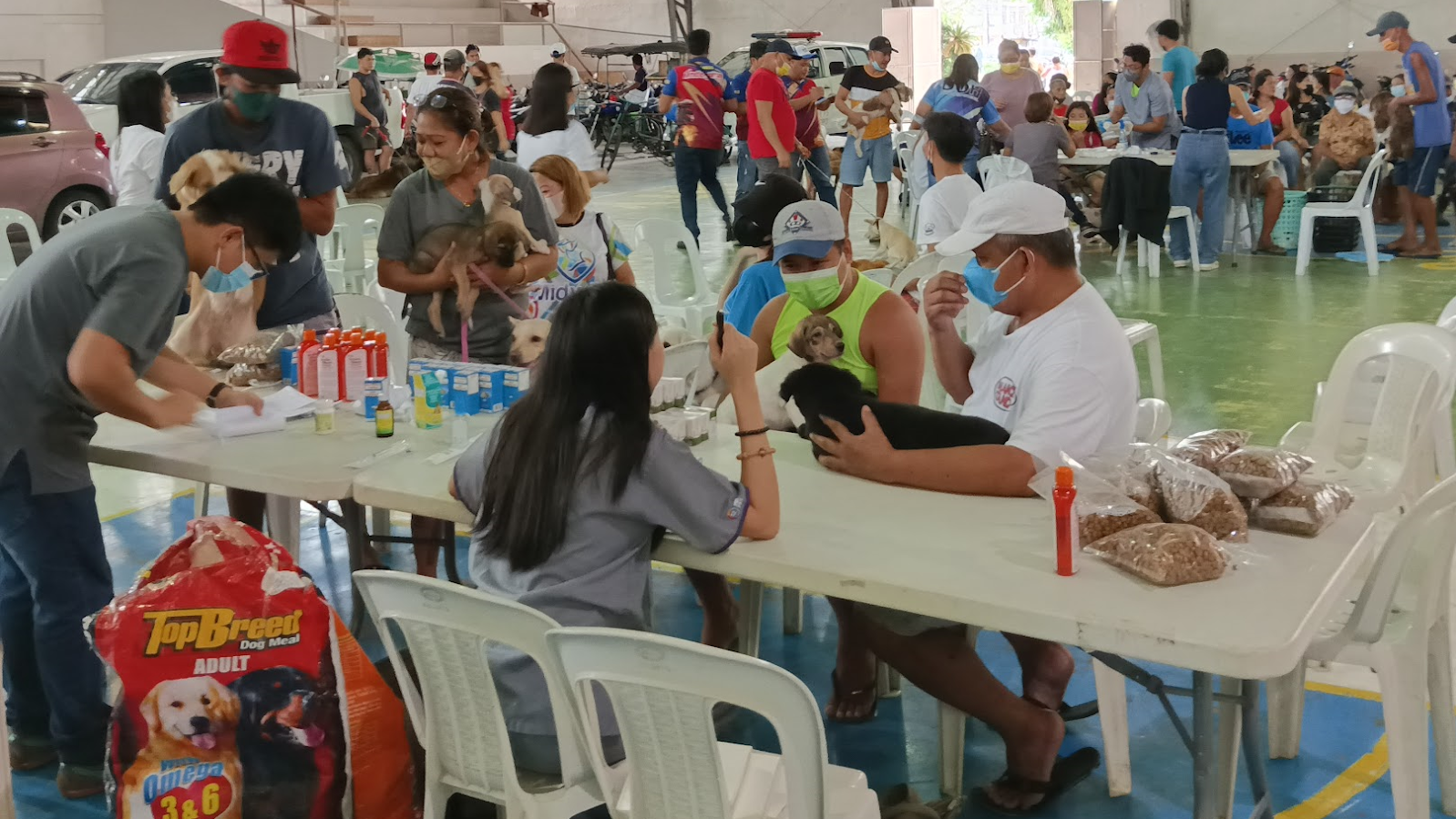 More than just safeguarding animal welfare, the VSU College of Veterinary Medicine (CVM) is committed to extending free veterinary services and information education campaigns to the communities.
In 2021, the CVM launched a new extension project named VET Mends: CVM Integrated Veterinary Outreach to foster trust and confidence in the work of professional veterinarians in supporting community extension services.
The VET Mends' prime mission is to provide and support integrated veterinary health care in the locality and increase the linkages of the community, livestock producers and pet owners, veterinary support organizations, and local government decision-makers.
Because of the growing need to integrate new technologies and practices in animal health management to the public, CVM, being one of the premiere veterinary institutions of the Visayas is tapped by the respective offices of the Provincial Veterinary Services Office (PVSO) in Maasin, Southern Leyte and the Baybay City Rabies Control Committee (BCRCC) to conduct veterinary outreach programs in Limasawa island and Baybay City.
From August 25 to 26, 2022, CVM paid a two-day visit to the historical island of Limasawa in Southern Leyte. They had successfully conducted activities such as free dog and cat castration, rabies vaccination, and animal health consultation on the island.
Aside from that, a seminar-workshop on animal disease detection and prevention was also held. With VSU VetMed alumnus, Dr. Francisco B. Cabarrubias, the Chief of PVSO, as the key community leader who facilitated the activity.
CVM celebrates the 16th World Rabies Day
CVM is one of the many organizations commemorating the annual World Rabies Day held every 28th of September.
In collaboration with the local government unit (LGU) of Baybay City and the BCRCC they successfully conducted free rabies vaccination, general veterinary consultation, and deworming and vitamin administration at Baybay City Gymnasium.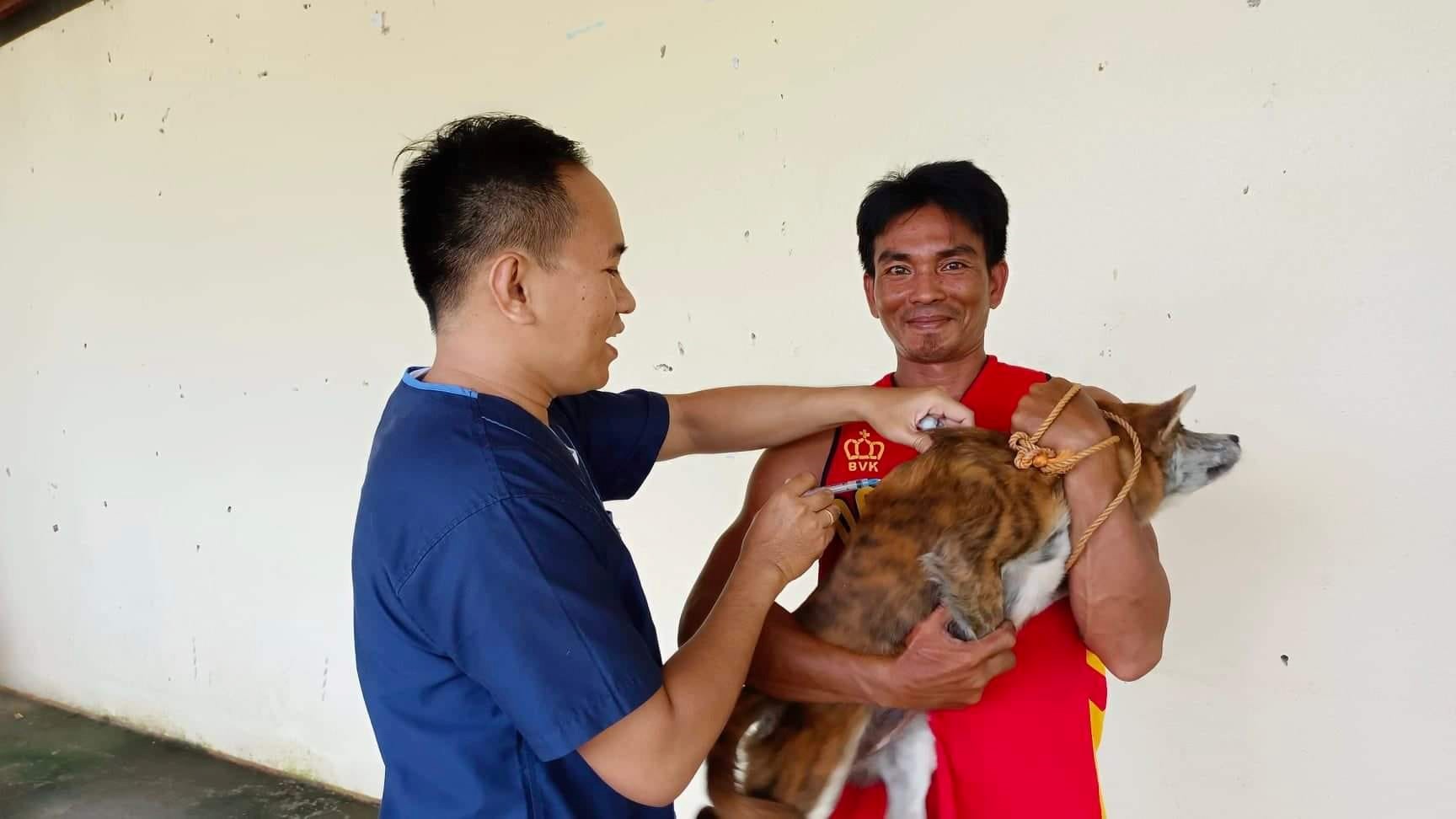 Meanwhile, some CVM faculty members organized an information drive regarding rabies and responsible pet ownership for the students of Plaridel Elementary School (PES).
The Global Alliance for Rabies Control (GARC) themed this year's World Rabies Day celebration as, "Rabies: One Health, Zero Death".
The Dean of CVM, Dr. Santiago T. Peña Jr., who is also the head of the Department of Veterinary Basic Sciences and the current auditor of the Philippine Association of Veterinary Medicine Educators and Schools (PAVMES) looks forward to doing more community interventions and partnerships with local government units (LGUs) and public and private organizations on animal health, public health, and the environment.
"The College of Veterinary Medicine hopes to promote further responsible pet ownership programs and integrate management information systems on rabies vaccination, animal disease control, and surveillance. And work cooperatively with LGUs and private organizations in the promotion of animal health and productivity," the VetMend's project leader concluded.
This year, a VetMed graduate bagged 6th place in the March 2022 Veterinarian Licensure Exam.
Aside from producing topnotchers in vet boards, the VSU College of VetMed is also the frontline of veterinary services here in the Leyte province.