As TÜV Rheinland starts final audit, VSU inches closer to ISO 9001:2015 certification
Details

Written by Jesus Freddy M. Baldos

Published: 18 February 2020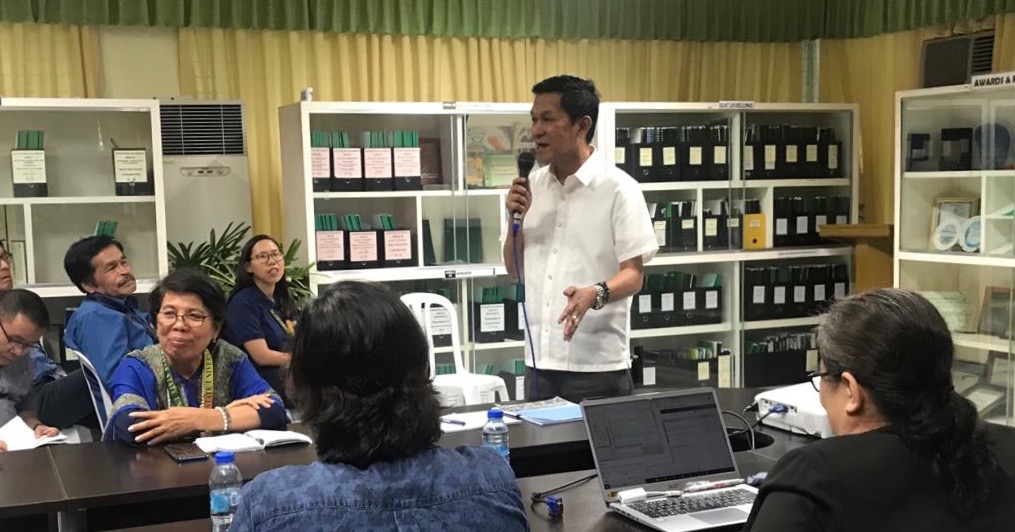 Visayas State University is one step closer towards ISO 9001:2015 Certification as a team of auditors from the TÜV Rheinland Philippines is coming on February 19-20, 2020.
VSU President Edgardo E. Tulin looks forward to the audit, which will certify if the university does indeed have a "Quality Management System" or QMS according to international standards.
"In this way, we can invite more foreign students to enroll in our University and encourage foreign donors to provide funding for various projects since they will be assured of the quality education and research services that we can offer," Dr. Tulin said.
"We are also doing this because we want to maintain the momentum during our Stage 1 ISO audit, wherein the TÜV Rheinland Philippines auditors lauded VSU for a well-deserved Stage 1 audit findings on November 22, 2019," the president said.
Writing only four points, TÜV Audit Leader Jogina Mendiola described her report as "the shortest audit list I have written for a state university."
Dr. Tulin added that the administration, faculty, staff, and students have been very busy for a couple of months now, just to ensure that we are following the right procedures in all our jobs as required by the ISO.
VSU's application for the Stage 2 ISO 9001:2015 Certification Audit covers the university's provision of higher and advanced educational services, including research and extension, based on the assessment of the management system documentation of the organization grounded on ISO standards.
Dr. Milagros C. Bales, Director of VSU Quality Assurance Center, expressed her gratitude to the VSU constituents for their all-out support in preparation for the assessment, considering that the concerned units have taken good care of the minor issues identified during the Internal Quality Audit and Stage 1 Certification Audit.
The TÜVR Audit Team shall audit the VSU top management on different aspects, ranging from quality policies and objectives to customer satisfaction.
The auditors shall also audit other units of the University, accompanied by their respective deputy document and record controllers (or dDRCs) during the break-out sessions. The team will see if the units have followed through in its responsibilities such as keeping accurate records needed for the system to function.
The TÜVR team of auditors for the Stage 2 audit includes Audit Leader Jogina Mendiola, and members Rolando Remitar, Philura Hipe, and Orlan Tiongzon.
According to its website, TÜV Rheinland Philippines, Inc. is a "subsidiary of TÜV Rheinland Group (Cologne, Germany), a leading provider of technical services worldwide, and has been active as an independent third-party test house in the Philippines since 1991. TÜV Rheinland is a global leader in independent inspection services, founded 145 years ago."