VSU completes first ISO 9001:2015 remote audit with zero non-conformity
Details

Written by Ulderico B. Alviola

Published: 05 February 2021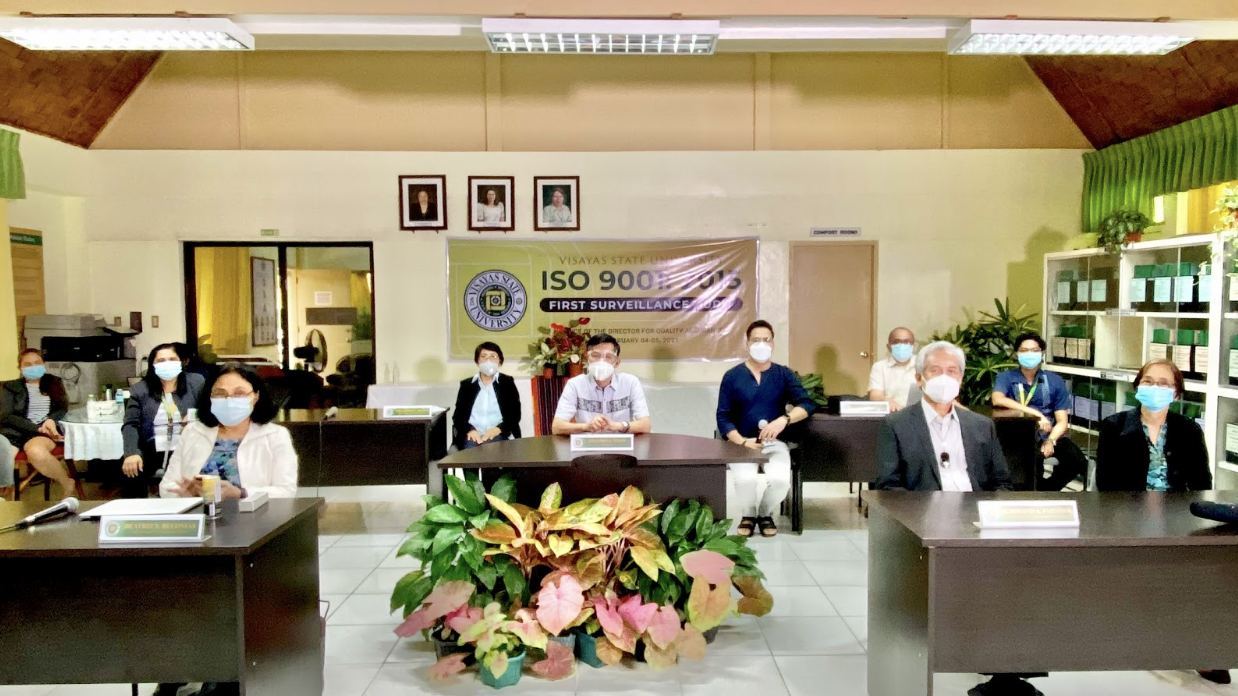 As months of extensive document preparation culminated with a two-day marathon audit, the Visayas State University successfully maintained full certification of its Quality Management System (QMS)—as prescribed by the ISO 9001:2015 standard—with TÜV Rheinland Philippines.
VSU's ISO 9001 certification covers the university's "provision of higher and advanced educational services, including research and extension services".
For this first surveillance audit, TÜV Rheinland Philippines was represented by Mr. Fronie Aligway serving as a lead auditor, and Ms. Jogina Mendiola as the scope auditor.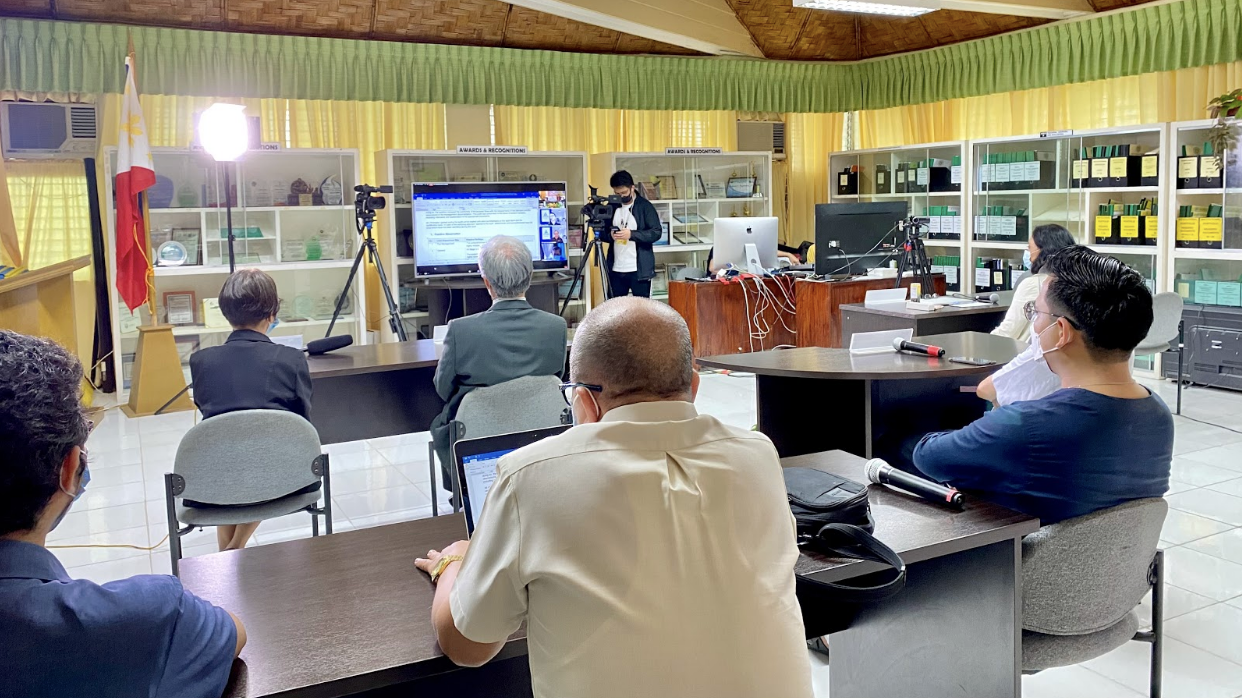 No NCs
In a closing audit meeting held today over Zoom with VSU's top officials at the Office of the Director for Quality Assurance (ODQA), the audit team from TÜV Rheinland Philippines highlighted 9 positive feedbacks in the areas of top management, general services, facilities management, internal audit, human resource management, and overall institutional accomplishments in 2020.
The lead auditor emphasized the implementation of the VSU Human Resource Information Management System (HRIS), which he considers as a groundbreaking mechanism to ensure efficiency in the overall work systems of VSU.
While this surveillance audit found zero non-conformities, the audit team also identified 10 opportunities for improvement or OFIs.
The audit team recommended for VSU to look into these OFIs as this will be one of the main focal points in the next surveillance visit happening sometime next year.
VSU President Edgardo E. Tulin expressed his thanks to everyone who wholeheartedly worked for the success of VSU's first surveillance audit.
"My heart is overflowing with what we have collectively accomplished today. The continuation of our ISO 9001 certification is a testament to our unceasing commitment to continually improve our systems to better serve our clienteles. May this inspire us even more to excel in our respective workplaces for the steady growth and development of VSU," Dr. Tulin said.
100% remote audit, the first in Eastern Visayas
With a global pandemic still ongoing, the university had to undergo a 100% remote audit to include hundreds of administrators, faculty members, and staff of the VSU Main Campus.
This is the first and the most comprehensive virtual audit held in Region VIII to include more than 230 participants spread across the sprawling main campus.
A dedicated QMS portal, jointly developed by ODQA and the Information and Communication Technologies Management Center (ICTMC), served as a repository of VSU's documentation and showcase for the auditors.
The successful run of the first surveillance audit will set as a model framework for future accreditation and evaluation activities within the VSU system.
TÜV Rheinland Philippines is the certifying body availed by VSU to help the university develop a consistent management system in providing products and services that meet customer and regulatory requirements.
Since 2019, VSU has worked hand-in-hand with TÜV Rheinland Philippines for the university's full compliance to ISO 9001. VSU partnered with this reputable auditing firm because of its very strong track record in QMS evaluation.
In fact, TÜV Rheinland Philippines is considered a global leader in independent inspection services especially in the area of certification and auditing services for education.
While there is a growing number of institutions and corporations in the Philippines that are ISO 9001-certified, not all of them share the VSU's breadth that covered all its processes and procedures of the VSU Main Campus.