More local agri startups ready for incubation, as VSU ATBI program enters phase 2
Details

Written by Allen Glen Gil

Published: 01 February 2021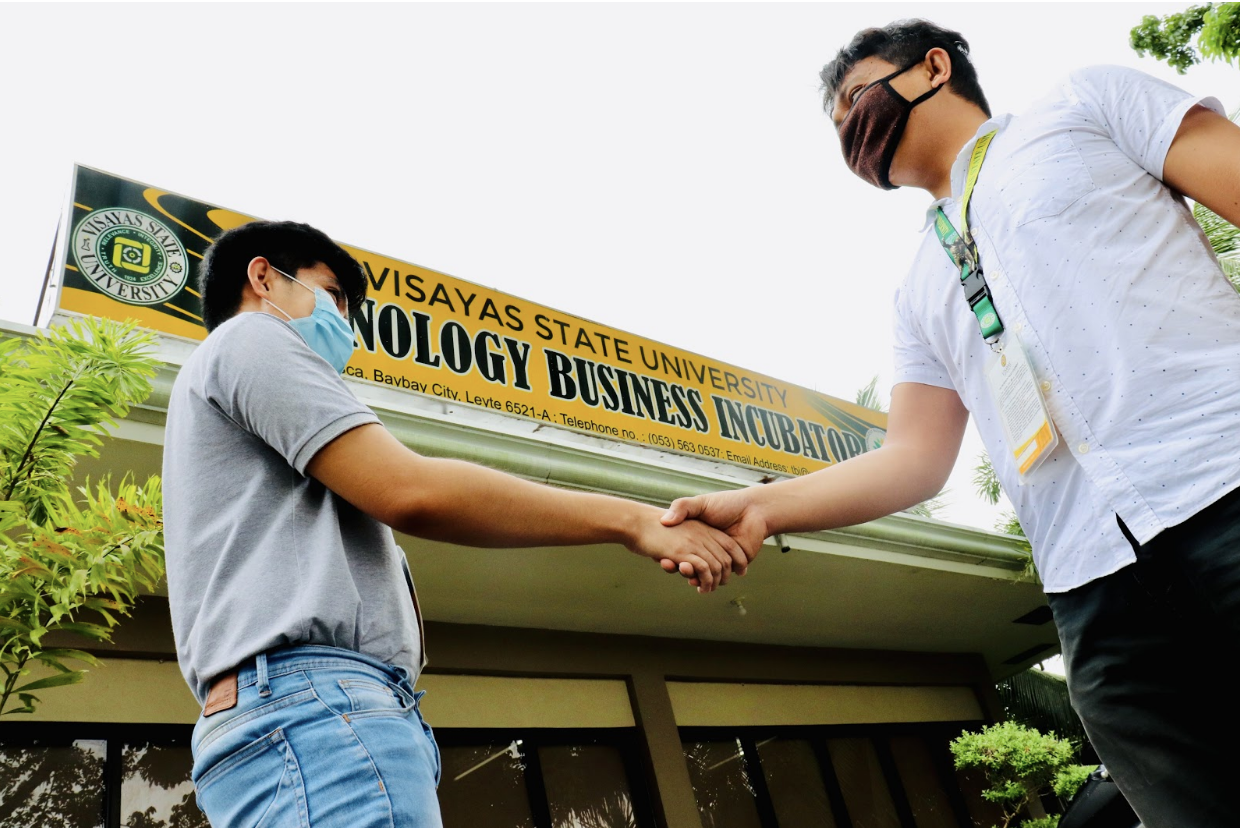 The Visayas State University is committed to launching more agricultural business startups in Eastern Visayas in the next two years with the continuation of the National Agri-Aqua Technology Business Incubation (ATBI) Program Phase 2.
With funding support from the Department of Science and Technology (DOST) and the Philippine Council for Agriculture, Aquatic and Natural Resources Research and Development (PCAARRD), the ATBI program aims to accelerate the development of technology-based startups in the region into becoming viable and sustainable businesses.
The VSU Technology Business Incubator (TBI), a new research and development (R&D) unit under the Director for Innovation, will implement the ATBI program in Eastern Visayas from January 1, 2021, until December 31, 2022.
The second phase of the program will continue to provide extensive mentorship from business practitioners, business development support experts, and financial capital institutions who will guide local agri-startups to scaling up their unique business ideas.
Started in 2017, VSU succeeded in incubating 13 startups with products ranging from soya-cocoa, mushroom in brine, dried pineapple, macapuno biscotti, vacuum-fried jackfruit, and cassava cookies, among others.
These 13 initial agri-startups were provided with facilities for business acceleration, assisted in trademark and utility model applications, supported with product commercialization through the conduct of entrepreneurship boot camps and production training while establishing government partnerships and market linkages in Leyte and Southern Leyte.
To lay the initial groundwork for business acceleration, VSU-TBI also collaborated with the local chapters of the Chamber of Commerce and Industry in both Baybay City and Ormoc City, as well as the provincial chapters for Leyte and Southern Leyte.
Moving forward from business incubation to acceleration
Aside from incubating more agri-startups, the second phase of the ATBI will now proceed to business acceleration after successfully helping 13 initial incubatees.
With this new focus, the program hopes to strengthen technology transfer and commercialization efforts and address the problems of the first phase, including constraints on product development and acquisition of financial capital that will increase production efficiency and market penetration.
Moreover, phase 2 will include the provision of additional facilities for business acceleration at the newly constructed VSU Innovation Building while adopting an updated organizational structure.
The program will also likewise continue providing business development, technical support, mentorship, and raising of venture capital for the previous thirteen startups, as well as open opportunities for any new potential incubatees.
Among the agri-startups that are currently ready for business, acceleration is Trophy Farm's mushroom in brine, Guilang Tableya's choco-soya drink, Optimum Water Resource Corporation's mulberry beverage, Baybay Women's Food Processors Association's vacuum fried jackfruit, Inopacan Jackfruit Farmers Association's minimally processed jackfruit, and Hinabay Women's Association's Takuto chips.
Continuing the work despite the pandemic
Like most government offices, VSU-TBI was not spared from the mobility restrictions and disruptions brought by the COVID-19 pandemic. Due to strict border control measures, only 9 out of the 13 startups were able to sign a Technology Licensing Agreement (TLA) with VSU while the remaining 4 had to temporarily put their incubation program on hold.
Prof. Alan B. Loreto, the local Program Leader and VSU's Director for Innovation, shared some of their current predicaments in implementing the ATBI program.
"The on-going pandemic will slow down our campaign for incubatee recruitment, which is the feeder for the Technology Business Acceleration Program. But this can be addressed by strengthening our linkages with the different Chambers of Commerce and Industry, and we will not limit our partnerships in Region 8 but also expand our horizons to other regions", Prof. Loreto said.
The two-year program will have a total budget of approximately 13.5 million pesos, with PCAARRD shouldering 4.95 million pesos and VSU counterparting 3.6 million pesos for the construction of the Innovation Center, 2 million pesos for the TBA internal allocation, and 3 million pesos appropriated for staff compensation.
The business acceleration program currently being pursued by VSU is aligned with the Research to Market (R2M) program with a focus on the commercialization of the university's matured innovations and technologies.
This commitment involves allocating an annual 1 million pesos budget for research, extension, and innovation, strengthening the partnership with the Chamber of Commerce and Industries within and outside the region, encouraging more entrepreneurs to join the VSU-TBI, and implementing resource mobilization activities to fund the business acceleration program.
The VSU-TBI will soon be offering product development assistance to startups working on commodities such as root crops, coconut, jackfruit, and white cheese.