VSU DevCom head goes to India, Hawaii on East-West fellowship
Details

Written by Jesus Freddy M. Baldos

Published: 11 February 2020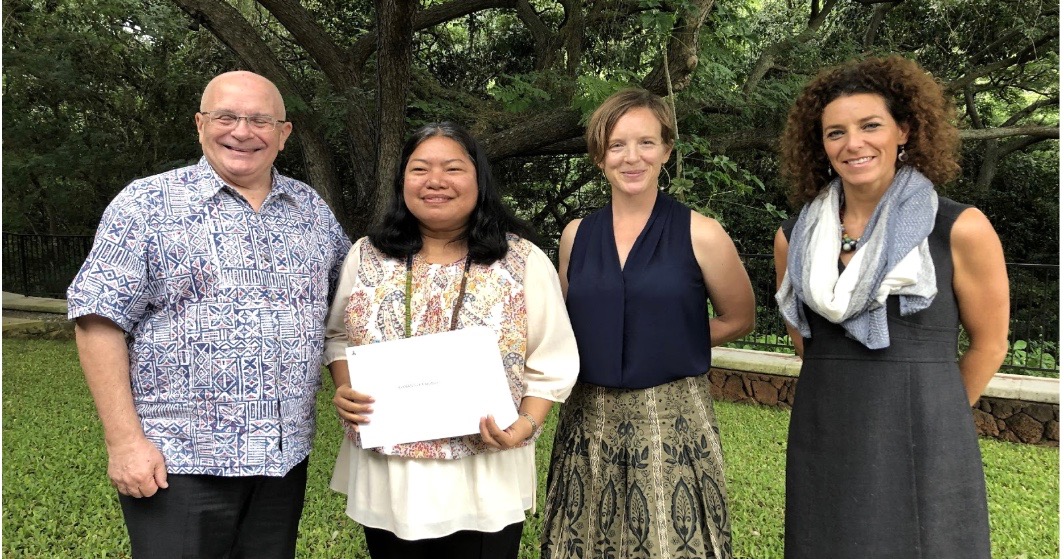 VSU development communication associate professor and department head Christina A. Gabrillo, Ph.D., attended the 2019 Asia Pacific Leadership Program (APLP) of the East-West Center.
The twelve-month-long training, featured four modules set in India, Hawaii, and the participant's home country, using experiential and place-based learning.
APLP "aimed at bringing together diverse groups of professionals and delivering high-impact leadership training to young and emerging leaders across Asia and the Pacific."
The activity kicked-off on August 5 to 16, with a pre-module exercise in the participant's respective countries, before flying to Chennai, India for the official launch (Module 1).
Dr. Gabrillo did Module 2 back in the Philippines and flew to Hawaii for Module 3, where she stayed from October to December 2019. She is currently finishing the last module here at VSU, which includes planning for future collaborations with East-West.
In fact, her proposal to the East-West Center to establish a mini-lab radio drama for disaster resilience has been granted a $1,000 funding from the University of Montana, which could pave way for further linkages. Dr. Gabrillo is also the station-manager of VSU Radio DYDC FM 104.7, which serves as a laboratory for development communication students on community broadcasting.
The training is set to end in August this year.
The 2019 APLP focused on cultivating leaders who are motivated and capable of creating a positive impact in the Asia Pacific region.
For 20 years, the East-West Center has been bringing together people who want to co-create the future as self-reflective and resilient agents. APLP "is the center of excellence for leadership education in the Asia-Pacific region and a signature program of the East-West Center," its website says.