DepEd Baybay awards VSU VP Villocino for her SPED initiatives
Details

Written by Aura Shaznay P. Tumulak

Published: 12 April 2021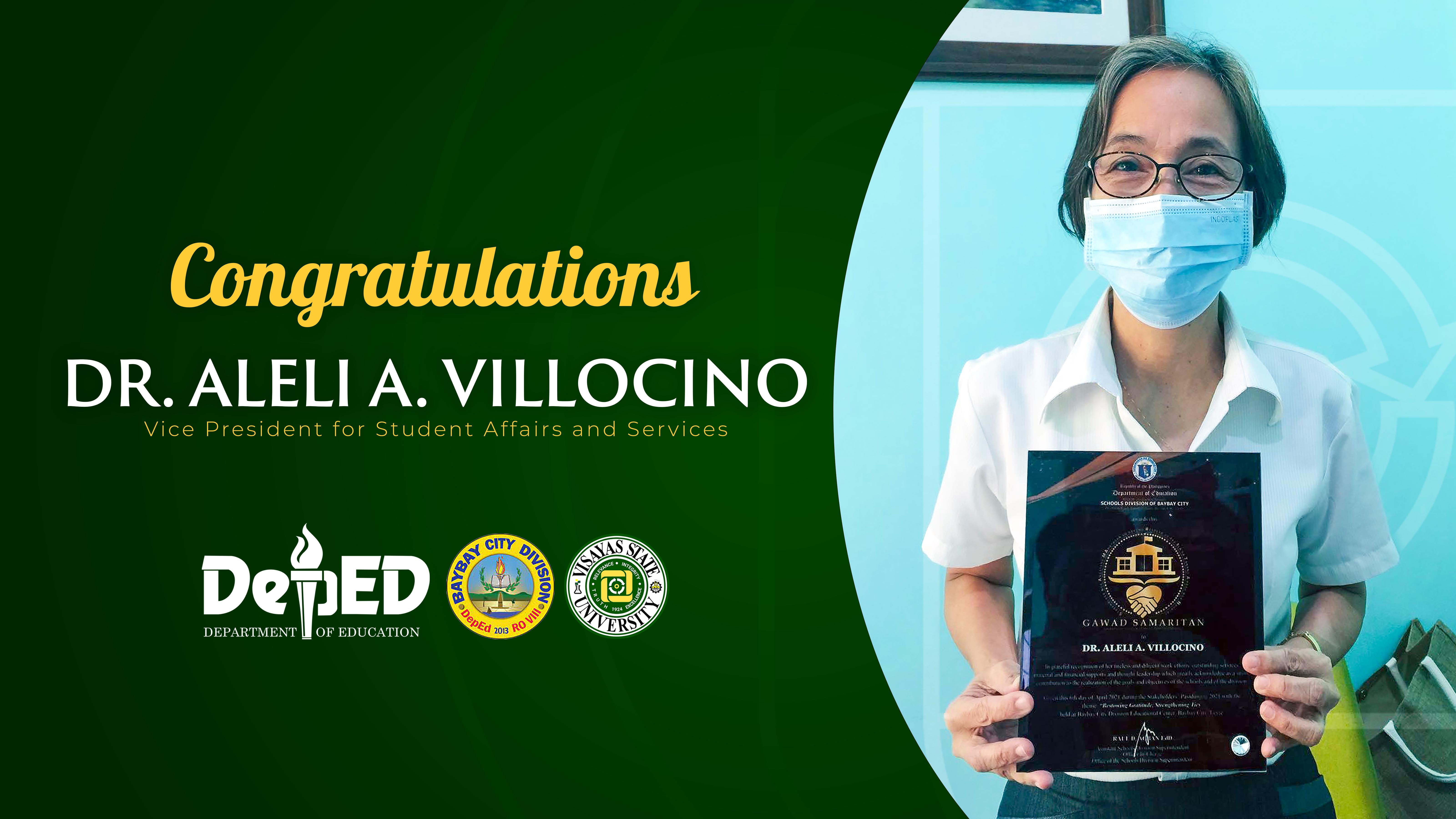 The Department of Education (DepEd) Baybay City Division recognized Dr. Aleli A. Villocino, VSU Vice President for Student Affairs and Services, with the Good Samaritan Award for her initiatives on Special Education (SPED).
Dr. Villocino is an advocate for inclusive education by means of providing opportunities for children with special needs, which is why she started SPED Day Camp at VSU.
Every year for almost a decade now, VSU MAPEH majors under Dr. Villocino's tutelage have gathered children with special needs and disabilities from the Baybay City North SPED Center.
The children are presented with art, music, modified sports, recreational games including dance, and various outdoor activities to nurture their love for the environment and improve their psychomotor skills while also having fun.
This one-day event is concluded with a campus tour and awarding of prizes where each child receives a special medal courtesy of the Institute of Human Kinetics (IHK).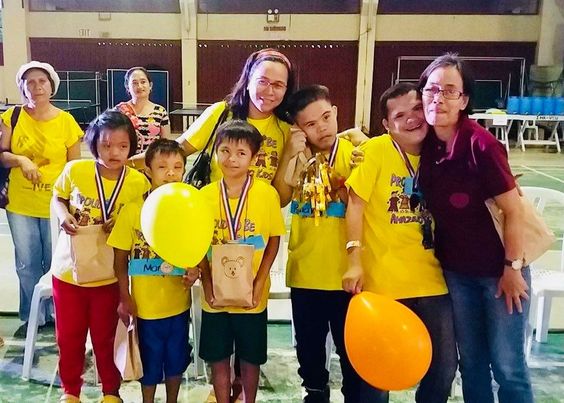 Dr. Villocino takes a photo op with the participating children of SPED Day Camp held on March 20, 2018.
Dr. Villocino thanked the VSU Administration together with the IHK and their MAPEH majors in her acceptance speech. She highlighted that their work would not be possible without the SPED teachers, parents, caregivers, and other special education advocates within the community.
"This award may bear my name on it but in truth, this recognition belongs more to the Learners with Special Education Needs (LSENs) of Baybay North SPED Center that I have had the privilege to serve since 2004," Dr. Villocino said.
The VSU veep commits to continuing the SPED Day Camp in the coming years especially that greater community awareness is still needed to better serve the overall welfare of children with special needs.
"We are exploring to organize a virtual counterpart of the SPED Day Camp because I think we need this right now more than ever. In fact, we should be more proactive in providing regular attention to our special children because this pandemic is surely taking a toll on their mental health the same way that it is affecting all of us," the VSU Vice President concluded.
Dr. Villocino is among the first recipients of the Gawad Samaritan Award along with other local government officials of Baybay City who have been supportive of various educational and promotional initiatives of the DepEd Division Office.
Along with the awarding ceremony of Gawad Samaritan is the Brigada Eskwela Awards for the year 2020. The ceremony was postponed last year because of pandemic restrictions.