Switzerland dev't advisor to VSU: Your role is vital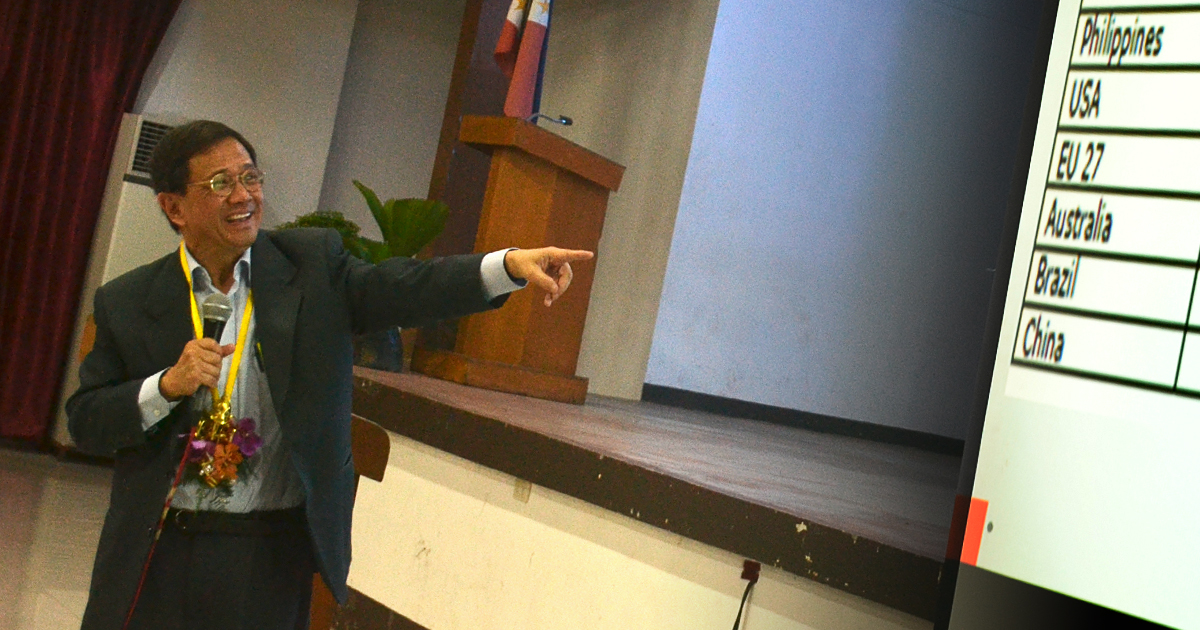 Universities, Dr. Montes said, have an important role in the global challenge against irreversible climate change. In his lecture, Dr. Montes challenged VSU to engage in research activities that promote industrial development while reducing gas emissions that induce climate change.
"We are confronted with two problems: climate change, and industrialization," said Dr. Montes. The former chief of development strategies of UNDESA said that while the country wants to promote economic development through industrialization, it also wants to keep carbon dioxide emissions from industries at bay.
But there is no contradiction between climate change and industrialization, Dr. Montes revealed. Research, he said, should be conducted to understand or create new technologies that are energy-efficient and thus, do not contribute to climate change.
Meanwhile, VSU President Dr. Edgardo E. Tulin, inspired by the lecture of Dr. Montes, announced that the university will develop three hubs in the next four years. Dr. Tulin informed the audience that groundwork has been started in creating the environmental conservation hub that makes use of technologies such as remote sensing, and ecological practices, among other strategies developed in the previous years to help mitigate disasters brought by climate change.
The university also looks forward to the building of an innovation hub that uses a research-development-demonstration-market formation-diffusion framework from Dr. Montes's lecture. Dr. Tulin also sees the creation of an ecological tourism hub as a competitive advantage of VSU owing to its "dark green" campus.
The convocation is one of the highlights of CME's 6th year anniversary celebration.