VSU study bares how witch's broom impair cassava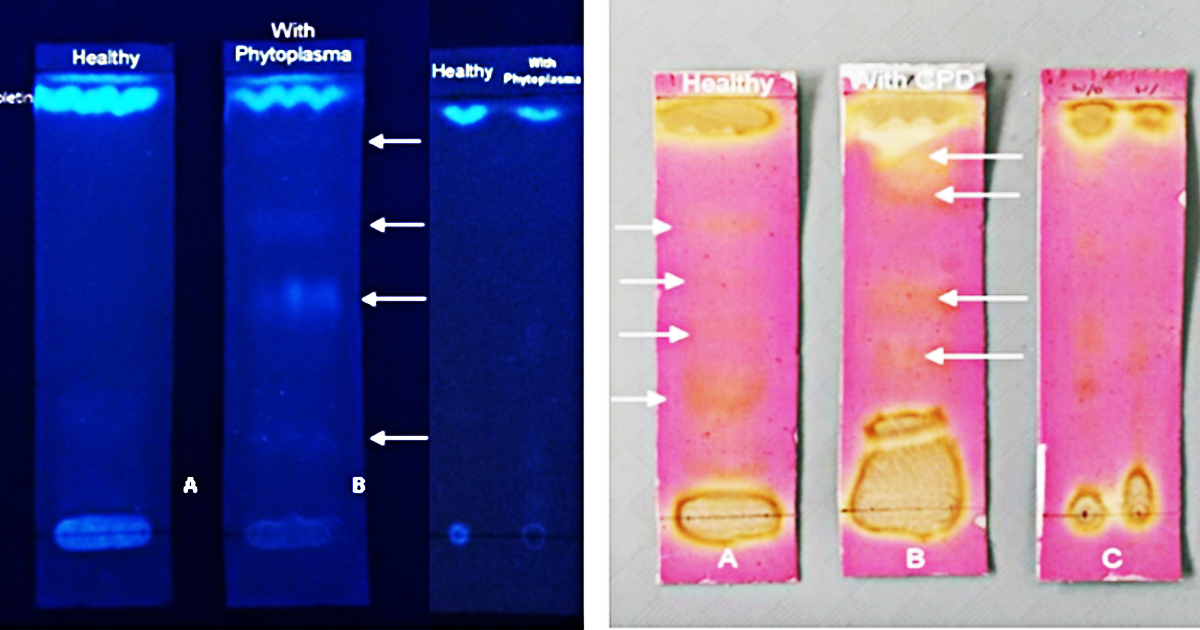 Researchers from the Philippine Root Crops Research and Training Center (PhilRootcrops) at VSU revealed for the first time the effect of the phytoplasma disease on the physiological functions of the cassava root crop known scientifically as Manihot esculenta.
In their paper, Biochemical alterations and yield loss in cassava infected with phytoplasma, the team led by Dr. Erlinda A. Vasquez, PhilRootcrops director, uncovered the changes in photosynthetic pigments, soluble proteins, sugars, defense metabolites, and auxins—hormones that promote stem growth—in cassava infected with phytoplasma. Their research also assessed yield loss associated with phytoplasma infection.
Dr. Vasquez said the research is an essential step to finding out the interventions to control the disease agent or build-up plant resistance.
The cassava phytoplasma disease (CPD), widely known as a cassava witch broom, is a current serious threat to the country's cassava industry, the Philippine Council for Agriculture, Aquatic, and Natural Resources Research and Development said. A survey by Dr. Vasquez's team showed that cassava varieties KU-50, Rayong 5 and 72 in Regions 1 to 13 and the Autonomous Region for Muslim Mindanao in the country are highly susceptible to CPD.
Cassava planting materials in Bukidnon, Region 10 were heavily affected by CPD, the survey revealed.
Physiological changes
Biochemical analysis of Lakan 1, Rajah 4, Rayong 5, and 72 infected with phytoplasma showed a decrease in photosynthetic pigments chlorophyll a by 3-38%, b by 5-20%, and total chrlorophyll by 7-29%. Chlorophyll a is the most utilized pigment to capture light energy and convert it into usable energy.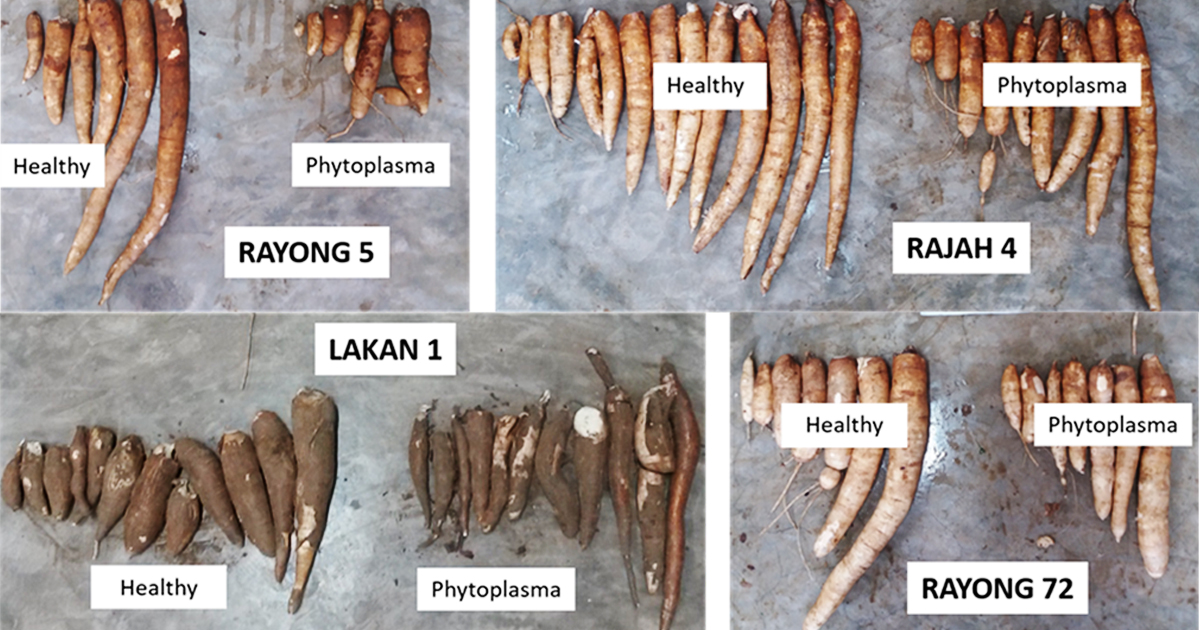 CPD also induced sugar production in the plant's leaves and roots, and decreased starch content in the roots, the study showed. Toxic substances such as hydrocyanic acid (HCN) and hydroxycoumarins also doubled.
Dr. Vasquez said that growth and yield were significantly reduced owing to phytoplasma infection and thus would immensely affect cassava growers.
"The impact of phytoplasma infection in cassava affects the whole value chain from the field to the market. It begins with…farmers [who rely on cassava yield] to food processors, feed [and starch millers who rely on the quality of roots]," said Dr. Vasquez.
The research received the 2016 Outstanding Research Award during the 28th Regional Research Symposium, December 7. Dr. Vasquez's research team was constituted by PhilRootcrops researchers Cynthia Godoy, Roneil M. Godoy, Joy Adeline C. Nuñez, Resa M. Dacera, and Lady Fatima G. Palermo, and Dr. Candelario Calibo, head of the Department of Pure and Applied Chemistry.