[STATEMENT] On the COVID-19 public health emergency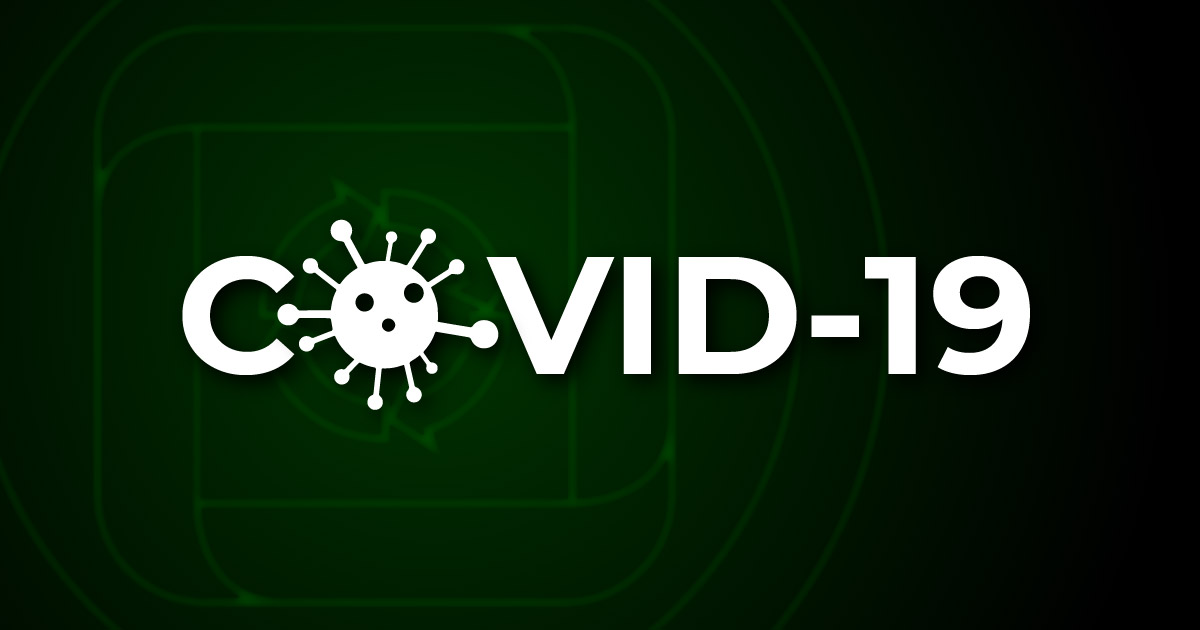 Editor's Note: The following is VSU President Edgardo E. Tulin's statement regarding COVID-19 and the current national public health emergency on March 11, 2020.
---
Good day, Viscans!
We received some inquiries and rumors saying that there's already a confirmed COVID-19 infection within a neighboring city of VSU. This is not true. While we remain to be vigilant considering that NCR and neighboring provinces have registered more than 30 cases of COVID-19 within just 48 hours, our region Eastern Visayas is thankfully still a COVID-free area as of today, March 11, according to DOH regional office.
Moreover, there are no class suspensions in place for VSU as of now as we don't want to stir anxiety and worry in our immediate community. Please know that we in the VSU administration are practicing all measures to make sure that the safety of all our constituents is being taken care of and prioritized. I am making a call for all our VSU units in both main campus and component colleges to practice precautionary measures to avoid the spread of this disease. We are strictly complying with the recommendation of both DOH and CHED to refrain from organizing huge social gatherings for the meantime while the whole country is under a state of public health emergency. We are temporarily suspending operations of VSU accommodation places and main event venues for use of both VSU constituents and our external clients.
A medic station complete with sanitizers and water refilling units will be headquartered in major entrances of VSU to be manned by the staff of the University Health Service (UHS). Our orders for thermal scanners are also in place so that we can randomly check the temperature of our constituents upon entering VSU.
Meanwhile, all travels of both faculty, staff and students outside the province are temporarily suspended including participation in seminars, workshops, and other gatherings. We are also recalling all our students taking their OJT in Luzon including the hospital duty of our nursing students effective immediately. VSU faculty and staff who traveled from Luzon and overseas are required to do a home quarantine for 14 days with no bearing on their leave credits following the guidelines of the CSC. An OP memorandum will be issued to this effect.
I'm also ordering all VSU units to secure sanitizers within your respective offices for public use. Please practice regular handwashing and other sanitary measures to avoid the spread of this disease. If anyone of you is not feeling well whether because of fever, flu, and shortness of breath, please stay at your home and rest there so that you can also avoid infecting others. Faculty members are required to send home those students in their class who are not feeling well.
Lastly and one of the most important is for all Viscans to refrain from sharing unconfirmed stories about COVID-19. Now that there is a rising number of Filipinos getting positive with this virus, a lot of our fellowmen are wary, anxious and disturbed for their personal safety and the safety of their loved ones.
It is just but right that we become more circumspect in sharing stories whether in social media or to own peers so as not to worsen the current crisis that we are facing. If there's an important announcement or local public advisory related to this disease, you will hear it from us first and we will try to make prompt decisions and actions as soon as we can. We will officially relay these bulletins to you only via my official Facebook page (Edgardo E. Tulin) and the official Facebook page of the university (Visayas State University) including in our other official social media platforms.
The VSU administration will hold periodic meetings regarding COVID-19 to adjust our policies, systems, and operations if needed. We will also make sure to inform swiftly all our constituents if there are special announcements to be made related to this matter. Our medical and emergency response teams are now on-call 24/7 for our immediate concerns if the need arises. You can contact them through their landline (053) 525 0140 with local 1047.
These are the basic measures we are putting in place as of now. I'm hopeful that with everyone's cooperation, we can battle COVID-19 and help our national government in containing the spread of this disease. Let's continue to pray for the safety of our country and the whole world as we find scientific solutions to combat COVID-19.
Thank you very much and keep safe everyone!