Submission of Graduation Photo to VSU Media Team through DDC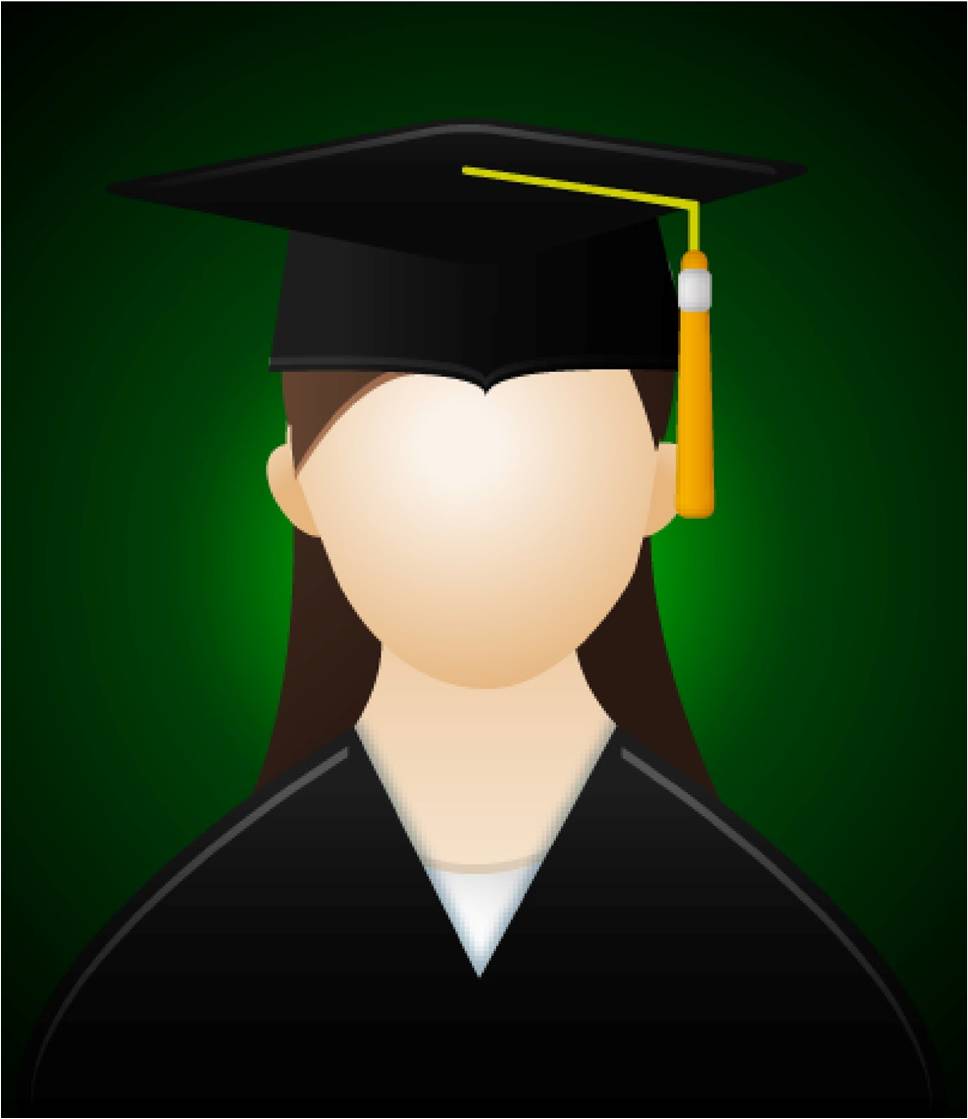 All graduating students are encouraged to submit graduation photos to be used for their transcript of records. The VSU Media Team is also planning to show the photos in the LED walls as each graduate receives the diploma during the graduation ceremonies. Two photos of the graduate in academic dress or toga must be submitted: (1) one wearing the academic cap (or mortarboard), and (2), without the cap.
The photos must adhere to the following guidelines:
The graduate must wear the proper academic gown prescribed for the degree program. Graduates of bachelor's degrees, except for Doctor of Veterinary Medicine, must not wear a hood.
The graduate must wear formal attire under the gown: long sleeves with tie (men), appropriate dress (women).
For the cap photo, the tassel should hang from the graduate's left side (photo's right).
The background should be a dark green to black gradient without any texture (please see attached graphics).
The photos must not look too "photoshopped". While airbrushing is allowed to remove blemishes, it should not be overly done that the skin texture looks artificial.
The photos must not contain any markings, design overlays or watermarks.
The photos must be in high-resolution.
The two photos will be named as follows:

Without Cap: Student number + Surname
Ex. 12-1-00001 DELA CRUZ.JPG
With Cap: Student number + Surname + "CAP".
Ex. 12-1-00001 DELA CRUZ CAP.JPG
The digital copy (JPG or PNG) of the photos should be submitted on or before April 10 to the VSU Media Team ℅ Mr. Derek Alviola at the Department of Development Communication, or email as attachment to This email address is being protected from spambots. You need JavaScript enabled to view it.
For your convenience, the Media Team has accredited Palm Printshop to take studio photos on April 7-9 at the ADE Rm. 123A from 9AM to 6PM. Palm Printshop will only collect P120.00 for this with printed copies of 18R, 1 3R and 2 passport size photos. Graduates may have their photo taken at other studios as long as the guidelines are strictly followed. The VSU Media Team reserves the right not to accept photos that do not follow the guidelines.
For your guidance and compliance.