Pinay pianist from Switzerland visits VSU
Details

Written by ELTBestil

Published: 25 July 2016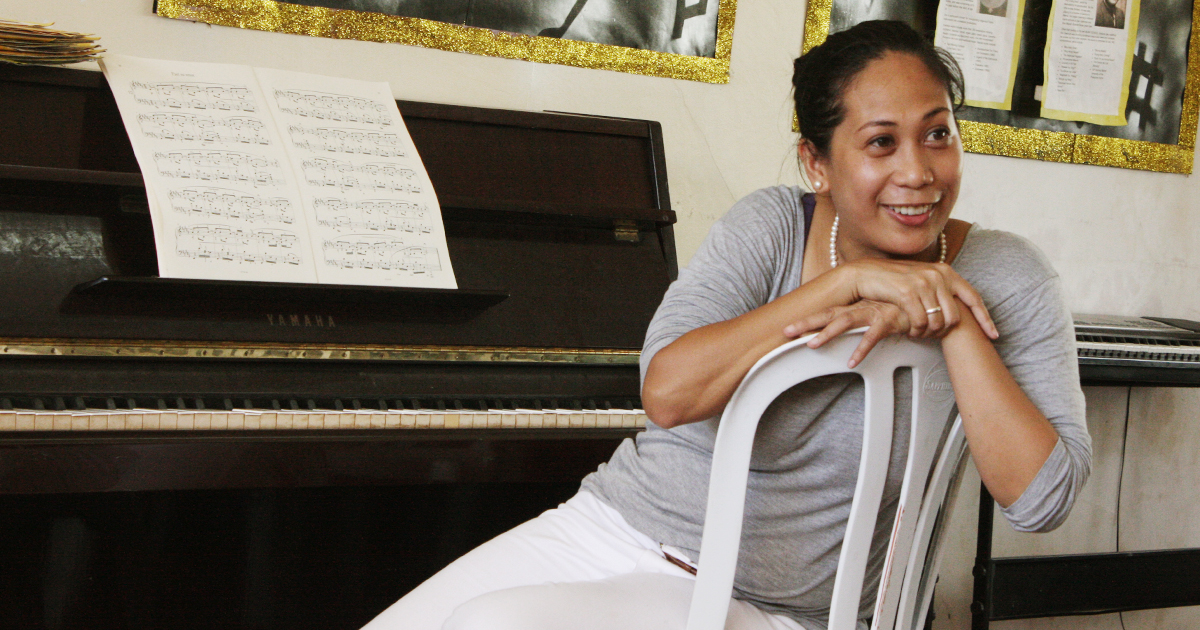 Filipino pianist Charisse Dumlao, who now lives in Switzerland, visited VSU, July 25, upon the invitation of her contemporary, VSU's music instructor and violinist Joselle Cayetano.
Dumlao graced a small music-listening session among music majors, choir members, and members of the VSU violinists group, at the Institute of Human Kinetics.
During the small "informal lecture" as she called it, Dumlao played a set of program music by German composer Robert Alexander Schumann. Among the pieces Dumlao played was the famous Traumerei, which means, daydreaming. The music she played evoked images of children playing a game of chase, a child's encounter of curious events, a child in want of a toy, and a poetic end to childhood.
After the recital, Dumlao answered questions from students, and gave tips to the budding VSU musicians.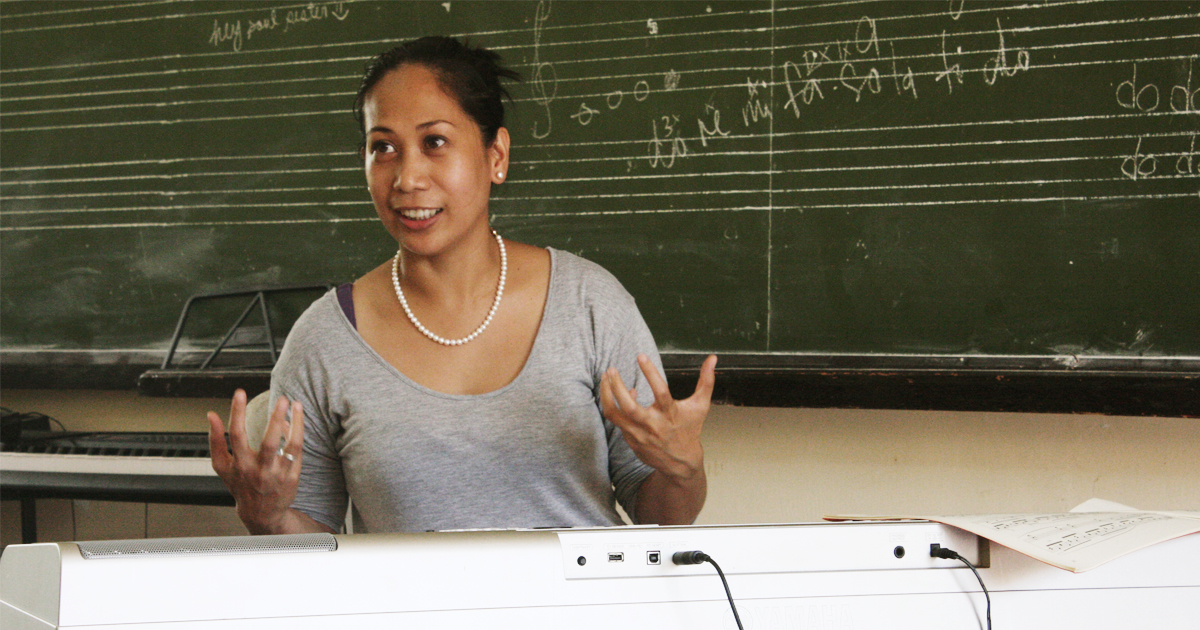 "[I believe that] getting to know your instrument is a never-ending process," said Dumlao as she also expressed her frustration from the lack of proper instruments in the province that could help hone potentials.
Dumlao eyes return to VSU, but no longer as a lecturer, but as a performer in a series of concerts that she and Cayetano will be harmonizing next year.
Dumlao started studying piano at four years old. She graduated at the University of Santo Tomas. She was a student of a Steinway pianist and recording artist, See Siang Wong, and is now the musical director of the Filipinas Chorale Group in Bern. Dumlao is also a choir and eurythmy repetiteur in Rudolf Steiner School in Bern.