Tikad: VSU's journey in rehabilitating agriculture after Typhoon Yolanda
Details

Written by Ulderico B. Alviola and Aura Shaznay P. Tumulak

Published: 16 March 2021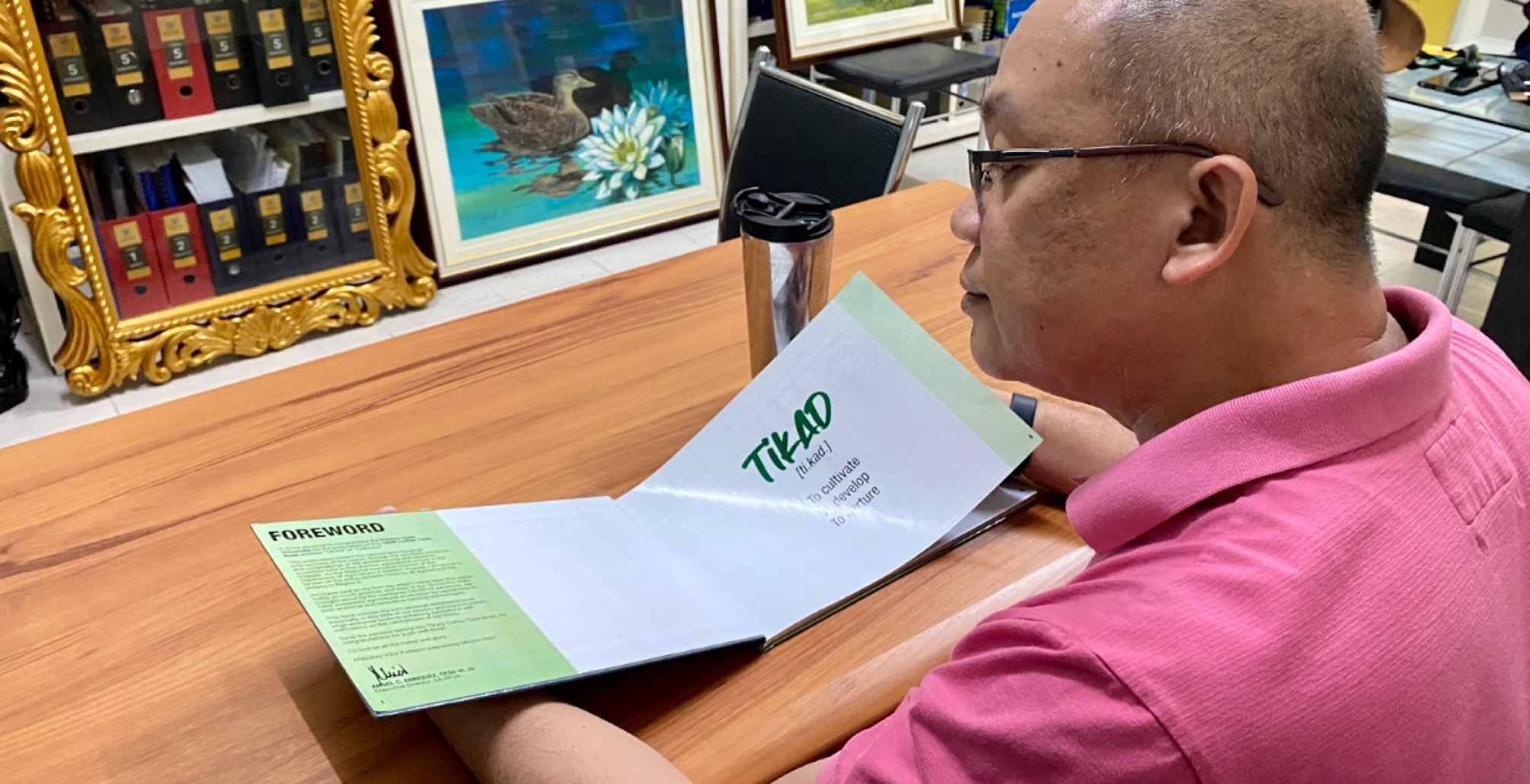 The Visayas State University continues to be a major player in resetting agriculture in Eastern Visayas seven years after the strongest typhoon to have hit land wreaked havoc on 2.1 million Filipino families.
Super Typhoon Haiyan, locally known as Typhoon Yolanda, has affected agricultural productivity in Region 8 for the past years. The Food and Agriculture Organization (FAO) estimated that around 600,000 hectares of farmland have been devastated causing over $700 million worth of damages to the agricultural sector.
VSU, being one of Southeast Asia's best agricultural universities, had to respond and contribute in rehabilitating the agricultural sector especially in its home region of Eastern Visayas.
The Yolanda Recovery and Rehabilitation Program (YRRP) was born in 2014—a funding opportunity for both VSU and the Department of Agriculture Regional Field Office 8 (DA-RFO8) to work together in rebuilding the heavily damaged agricultural sector of Region 8.
The main goal of YRRP is to rebuild the lost agricultural livelihoods of Typhoon Yolanda survivors.
After six years of collaborative work between different government and private agencies including the vital assistance of some humanitarian and civil society groups, YRRP is now ready to conclude the development blueprint that will hopefully revitalize Philippine agriculture in Eastern Visayas.
To celebrate the success of VSU-YRRP, a coffee table book entitled 'Tikad' was softly launched on March 10, 2021, at the Research, Development, and Extension (RDE) Hall.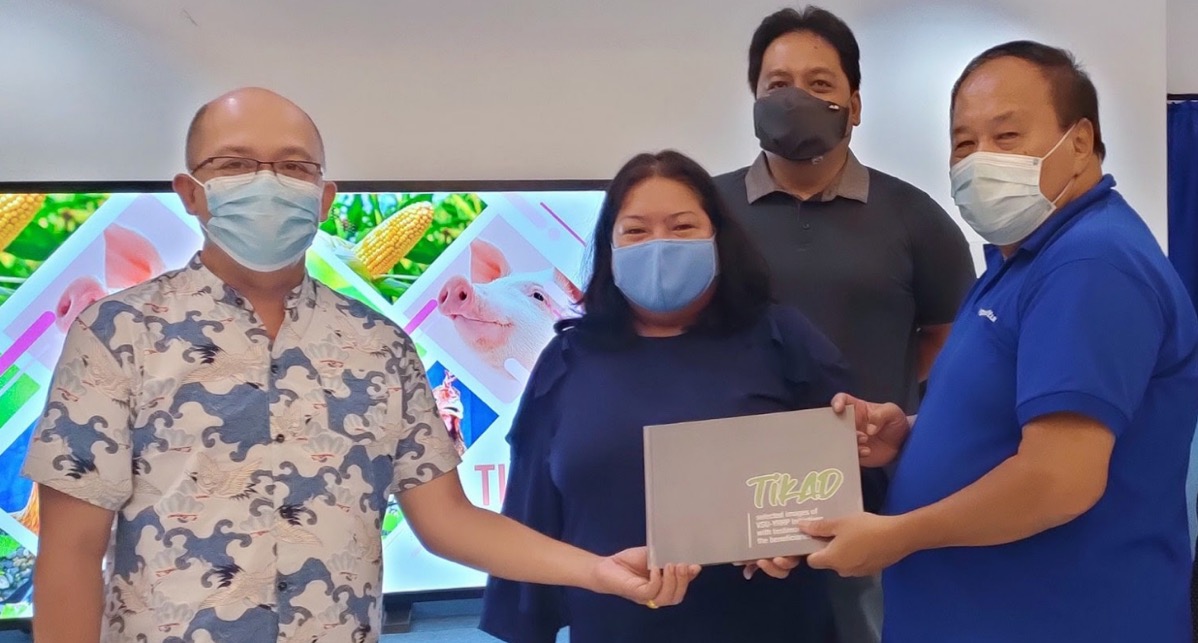 Devcom IEC Materials Production Team conducts ceremonial turnover to Dr. Jose L. Bacusmo (rightmost), former VSU President and lead coordinator of YRRP in VSU.
Tikad is a Bisaya term that means to cultivate, to develop, and to nurture.
Assistant Professor Jude Nonie A. Sales of the Department of Development Communication (DDC) revealed that the concept of Tikad was made and finalized after a consultative dialogue with Dr. Jose L. Bacusmo, former VSU President.
"Tikad encapsulates all the things we want to include in a coffee table book, making it a perfect name for the collection of VSU and DA-RFO8 initiatives towards rehabilitating agriculture right after Typhoon Yolanda," the Devcom assistant professor shared.
In addition, Assistant Prof. Sales revealed that the cover design of Tikad uses gray and green to symbolize that everything starts from nothing until it blooms into something vibrant and productive, much like the efforts towards implementing the YRRP.
For Dr. Antonio P. Abamo, the OIC Vice President for Research, Extension, and Innovation, Tikad is a multifaceted word that captured the many successes of the YRRP.
"This coffee table book contains the livelihood rehabilitation efforts of VSU for farmers of Eastern Visayas through the YRRP. It is a documentation summarizing VSU's collaborative work with DA-RFO8 together with various community-based farmers' associations to bring back what we lost after Typhoon Yolanda," says Dr. Abamo.
The coffee table book features four modern agricultural practices and technologies on vegetables, livestock, rainforestation farming, and the adoption of climate-smart business schools. All of which were locally generated and are being extensively promoted here in VSU.
Farmer testimonies were also included in Tikad to inspire other agencies involved in rehabilitation and humanitarian works.
Devcom turns over IEC materials
Together with the soft launch of Tikad coffee table book is the turning over of five extension booklet modules, nine leaflets, and one techno-video as part of the YRRP.
These information, education, and communication (IEC) materials are vernacular learning guides on crop, livestock, and modern agricultural practices that will soon be distributed to cooperating farmers' associations all throughout Eastern Visayas.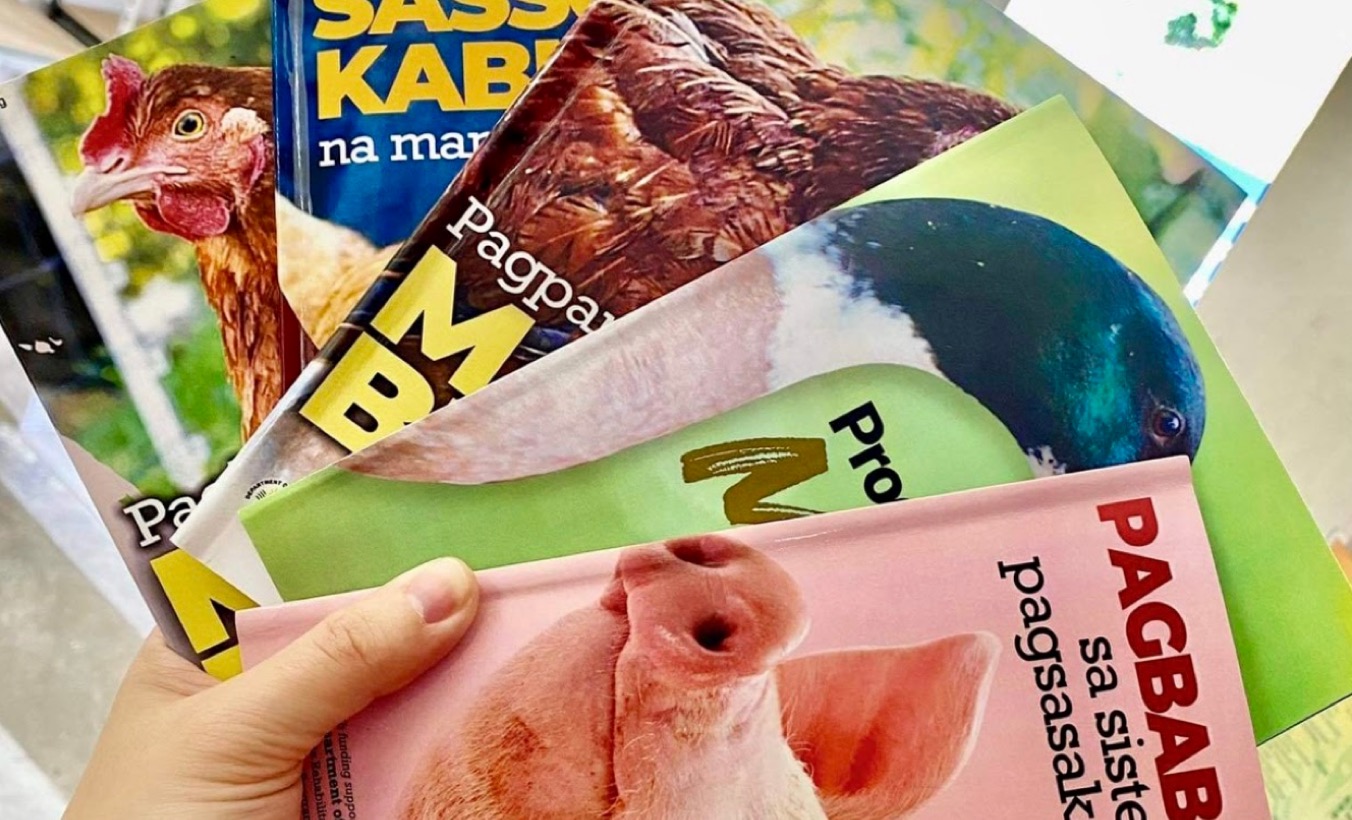 Dr. Christina A. Gabrillo served as the Project Leader of the IEC Materials Production Team of the VSU-YRRP. She led in conceptualizing, developing, and publishing these IEC materials by working with various subject matter experts here in VSU.
The Project Leader thanked DA-RFO8 and the VSU Office of the Vice President for Research, Extension, and Innovation (OVPREI) for entrusting this project to DDC.
"We see our work and participation in developing and publishing Tikad and the other IEC materials as development communication's humble contributions in revitalizing agriculture in our beloved region post-Yolanda. We hope that these materials will guide our farmers in making their farmlands more productive and sustainable," Dr. Gabrillo said.
During the ceremonial turnover and soft-launching of Tikad and the other IEC materials, Dr. Gabrillo disclosed that the completion of Devcom's involvement in the YRRP is an important milestone for her career here in VSU.
"The fruition of the Tikad coffee table book and the other IEC materials is my concluding output before I take my one-year sabbatical leave after serving as DDC Head and DYDC-FM Station Manager for eight years. I really hope that these materials will benefit our target clientele and will help sustain agricultural productivity in the region for many years to come," Dr. Gabrillo added.
A grand launch of Tikad coffee table book and actual distribution of the IEC materials with partner agencies and cooperating farmers' associations will soon be held on April 27, 2021 as part of the Farmers' and Fisherfolks' Day (FFD) celebration during the 97th Founding Anniversary of VSU.