NCRC Visayas now ready to serve micro, small and medium enterprises
Details

Written by Ulderico B. Alviola

Published: 16 September 2022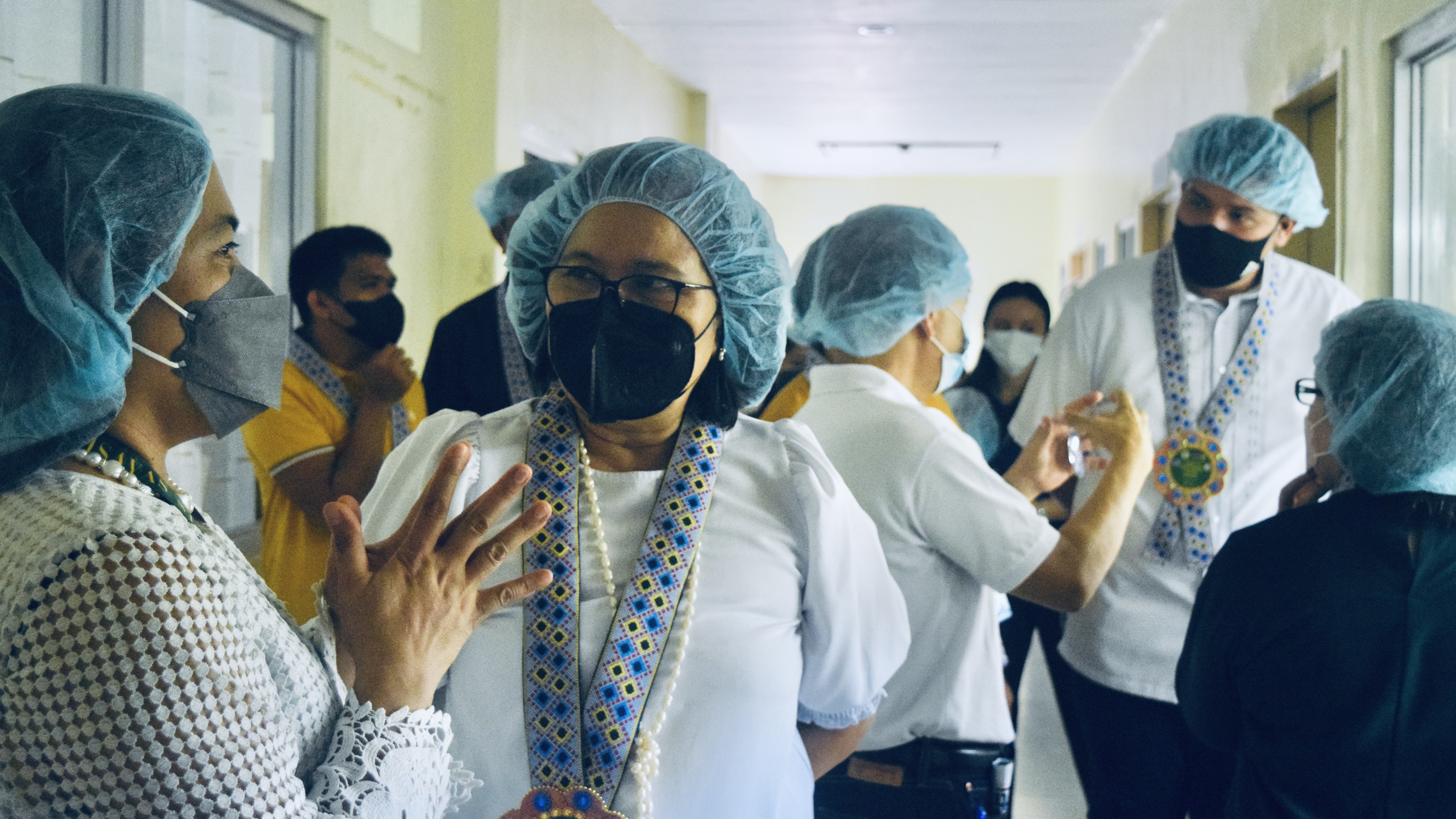 The National Coconut Research Center (NCRC) in the Visayas is now the third unit within the VSU system to serve as a Shared Service Facility (SSF) for micro, small, and medium enterprises (MSMEs) of the Department of Trade and Industry (DTI).
In a ceremonial launch held on September 2, a total of 800,000 pesos worth of ancillary equipment was officially turned over by the DTI to NCRC Visayas as a way of improving the competitiveness of local entrepreneurs engaged in coconut and makapuno production.
While MSMEs are considered to be the country's economic growth engines, they are constrained by various factors like limited financial capacity, poor market information, and lack of access to innovative techniques and advanced technology that hinder them from breaking into bigger domestic and international markets.
The SSF program of the DTI addresses this concern by focusing on improving the productivity and efficiency of MSMEs through better access to technology.
Under a shared system, this program provides machinery, equipment, tools, accessories, and other auxiliary items that will be positioned in strategic locations of the country to help beneficiaries increase their production capacities that will hopefully result in better sales and an expanded market to create more jobs at the local level.
In VSU, two other SSFs have previously been given to the university, which include the dairy production enterprise based at the Philippine Carabao Center (PCC) and the food testing laboratory of the Department of Food Science and Technology (DFST).
The establishment of the third SSF at NCRC Visayas will be a specific avenue to increase output of coconut and makapuno-based food products by focusing on the quality and marketability of these goods.
In her message, DTI Regional Director Celerina T. Bato is assured that the third SSF in VSU will be put in good use because even during the pandemic, NCRC Visayas has continued to produce limited quantities of coconut and makapuno-based products like biscotti, pie, cocokisses, and ice cream using the equipment provided by their agency.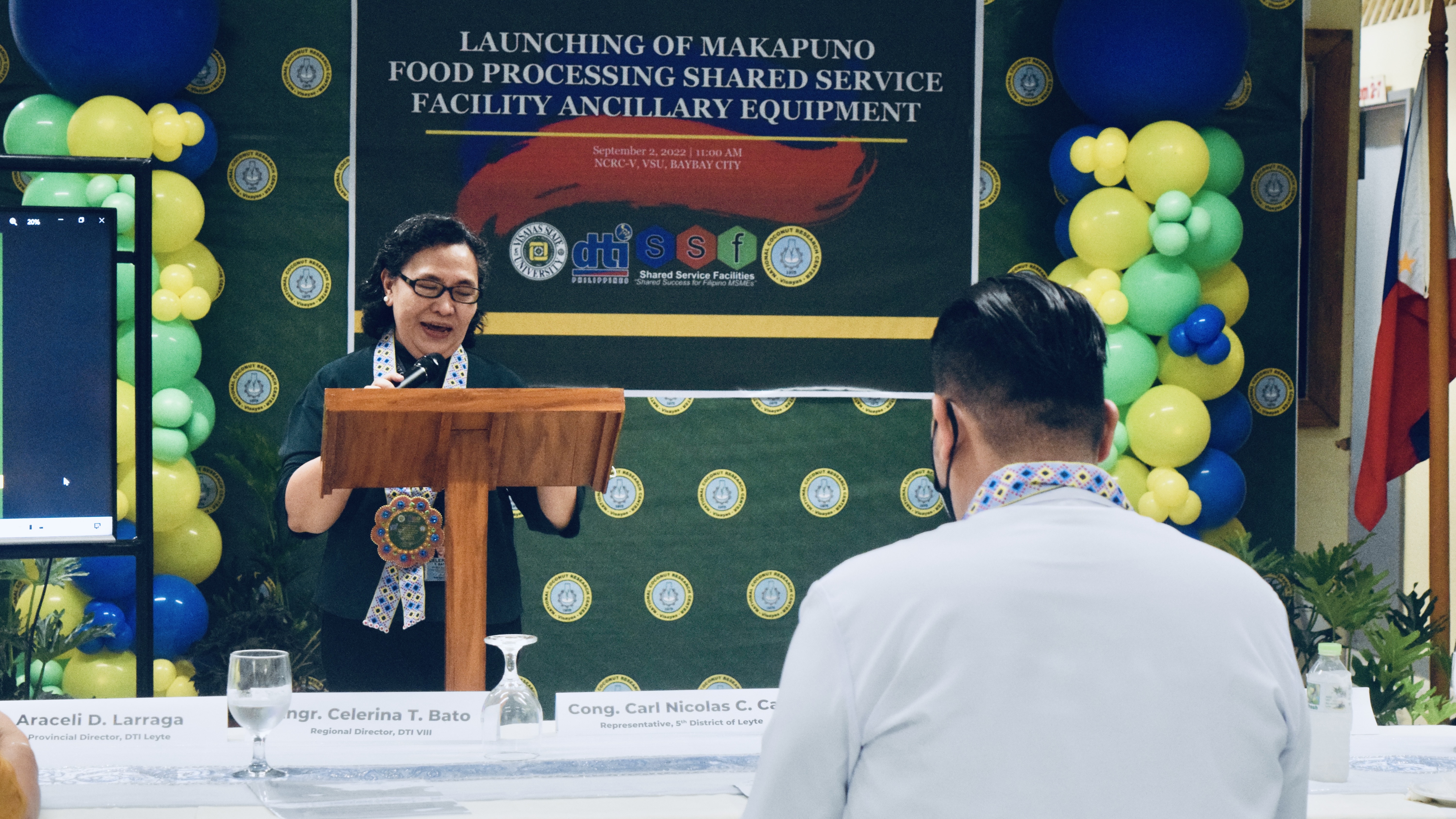 These products have already been featured at various trade fairs and sold at the local level.
Director Bato hoped to further increase these production now that pandemic restrictions related to mobility have been slowly lifted both at the local and national levels.
While the current arrangement with NCRC Visayas is still under a usufructuary agreement, which means that these donated equipment are temporarily conferred to the university, the DTI Regional Director is convinced that VSU will soon qualify for full ownership of these equipment to serve more beneficiaries in the future.
On the part of the local government who is expected to rake in greater benefits because of the establishment of this shared facility within their community, SK Federation President Mark Michael O. Unlu-cay assured the commitment of the LGU to continuously work with VSU and DTI in further strengthening the local industries that are heavily dependent on agricultural production.
He even revealed that Mayor Jose Carlos L. Cari has already allocated 30% of Baybay City's Internal Revenue Allotment (IRA) to agriculture as a move that will prepare for potential food shortages brought about by the current global financial and supply-chain crises.
Mr. Unlu-cay attended the event and delivered the speech on behalf of Congressman Carl Nicolas C. Cari, the Representative of the Fifth Legislative District of Leyte.
Key officials of the university who graced this occasion include Vice President for Research, Extension and Innovation Dr. Maria Juliet C. Ceniza, Vice President for Academic Affairs Dr. Beatriz S. Belonias, and NCRC Visayas Director Dr. Marisel A. Leorna.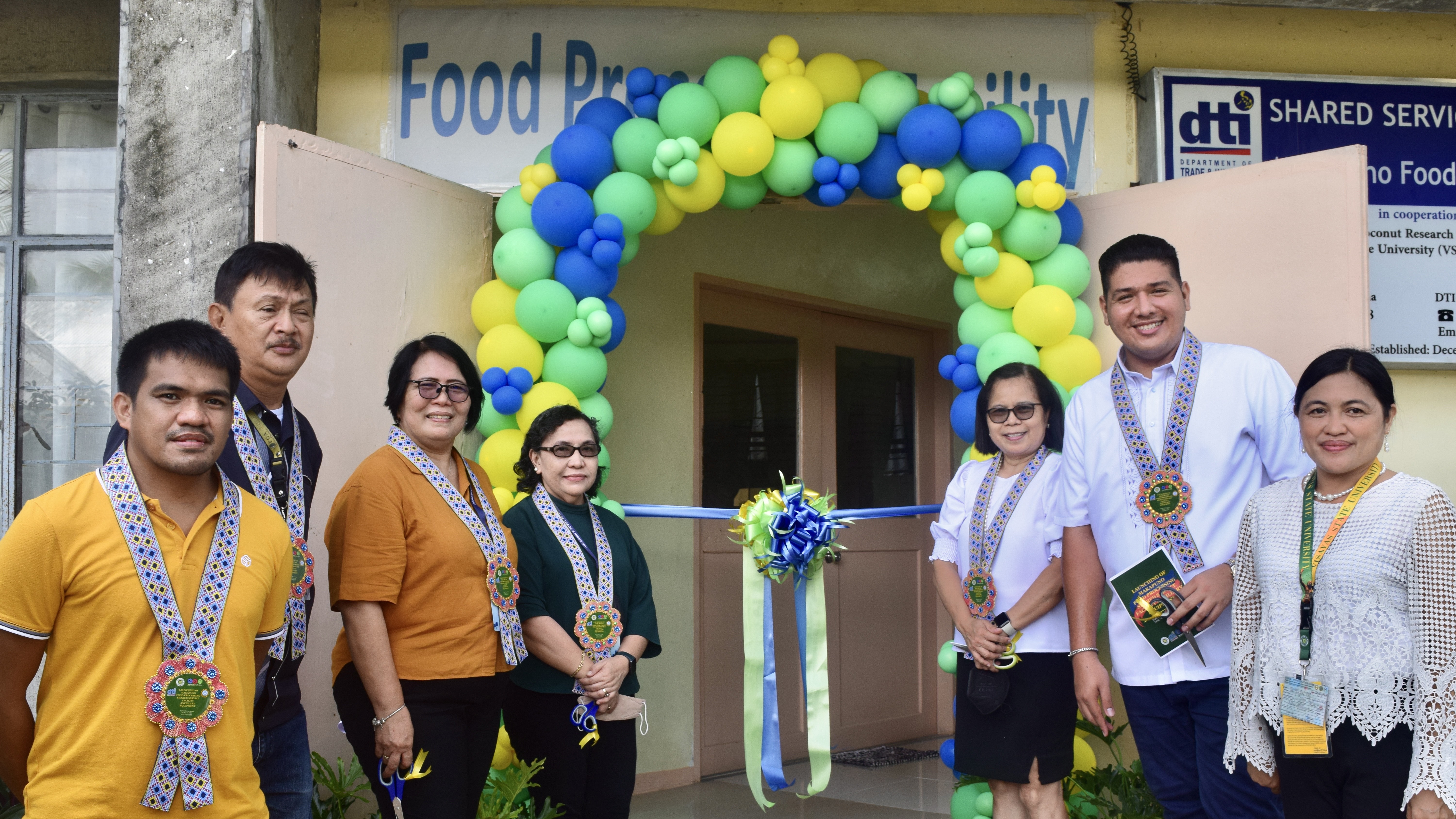 The event was also witnessed by members of the Regional Technical Working Groups from other government agencies like the Philippine Coconut Authority (PCA) and the Department of Environment and Natural Resources (DENR).
Both of these regional agencies also pledged support for the success of the third SSF of VSU and have expressed their intent to help NCRC Visayas in promoting the program to more local entrepreneurs.
VSU President Dr. Edgardo E. Tulin is confident that the third SSF in VSU will contribute in bringing greater opportunities to the marginalized sectors of our society by tapping the many potentials of both coconut and makapuno commodities in addressing local food security challenges in the region.
[With reports from Prince Darius A. Lina, Science Research Assistant of NCRC Visayas.]