VSU and Baybay City are now ready to commercialize PH's first kamote ice cream
Details

Written by By Ulderico B. Alviola and Tracy Paulyne Suan

Published: 25 January 2023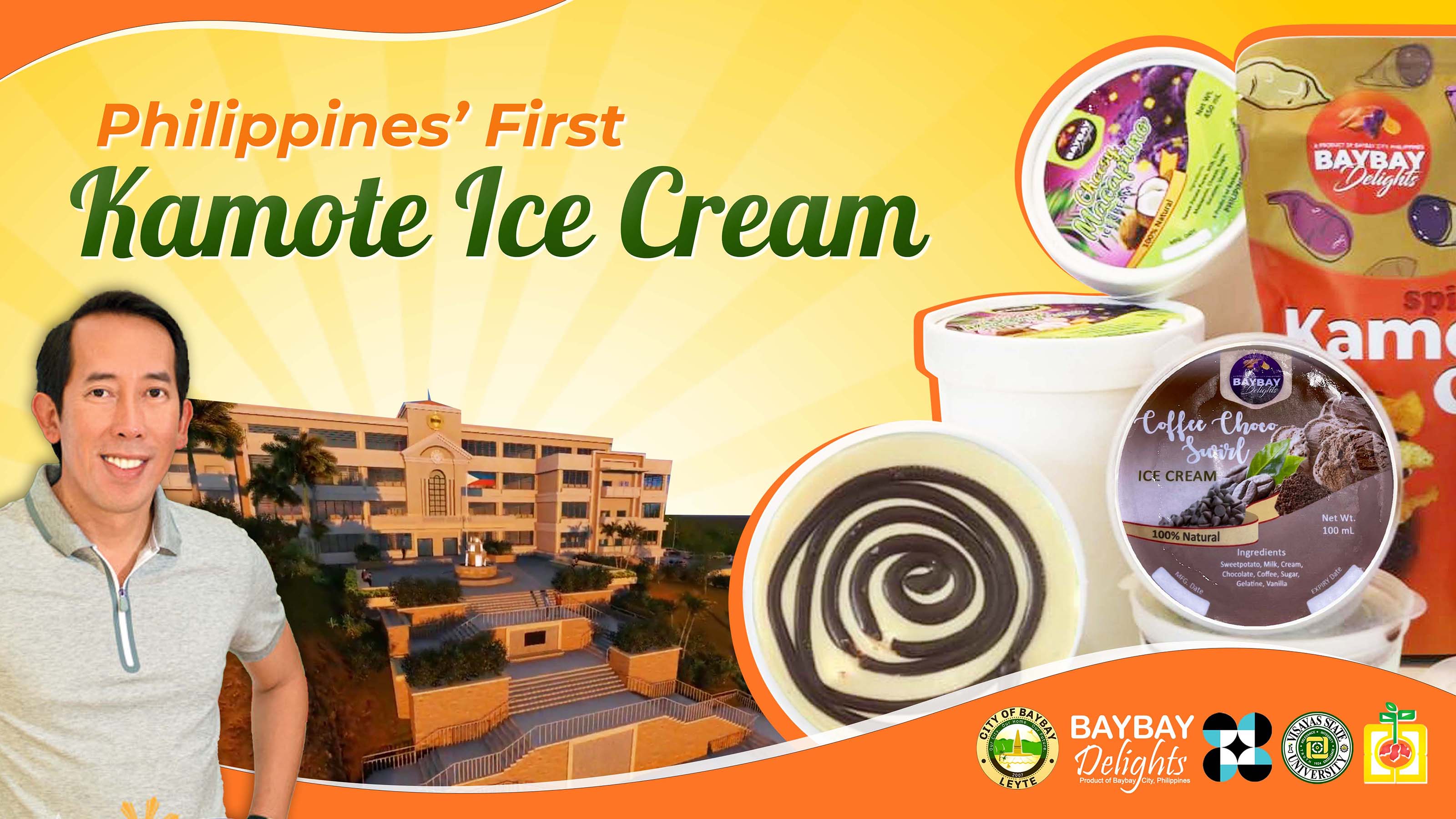 This will soon become a local delicacy that will hopefully attract tourists and investors alike.
Two years after the ceremonial groundbreaking of the first-ever Sweet Potato Processing Center in the Visayas, Baybay City soft-launched its newest product–the kamote (sweetpotato) ice cream.
Although the official launch of the product is still slated this year once the processing center turns into a full enterprise, Baybay's kamote ice cream is already capturing a unique segment of the local market who wants to try something new and unique for their curious palate.
Now available at the Baybay City's Pasalubong Center located in Barangay Cogon, the kamote ice cream now comes in different flavors—cheesy macapuno, jackfruit, mint chocolate, double dutch, and coffee-choco swirl.
This ice cream is set to be the first of its kind to be commercialized in the Philippines and is one of the many new products made from root crops that will be manufactured and distributed by the local government-run Sweet Potato Processing Center.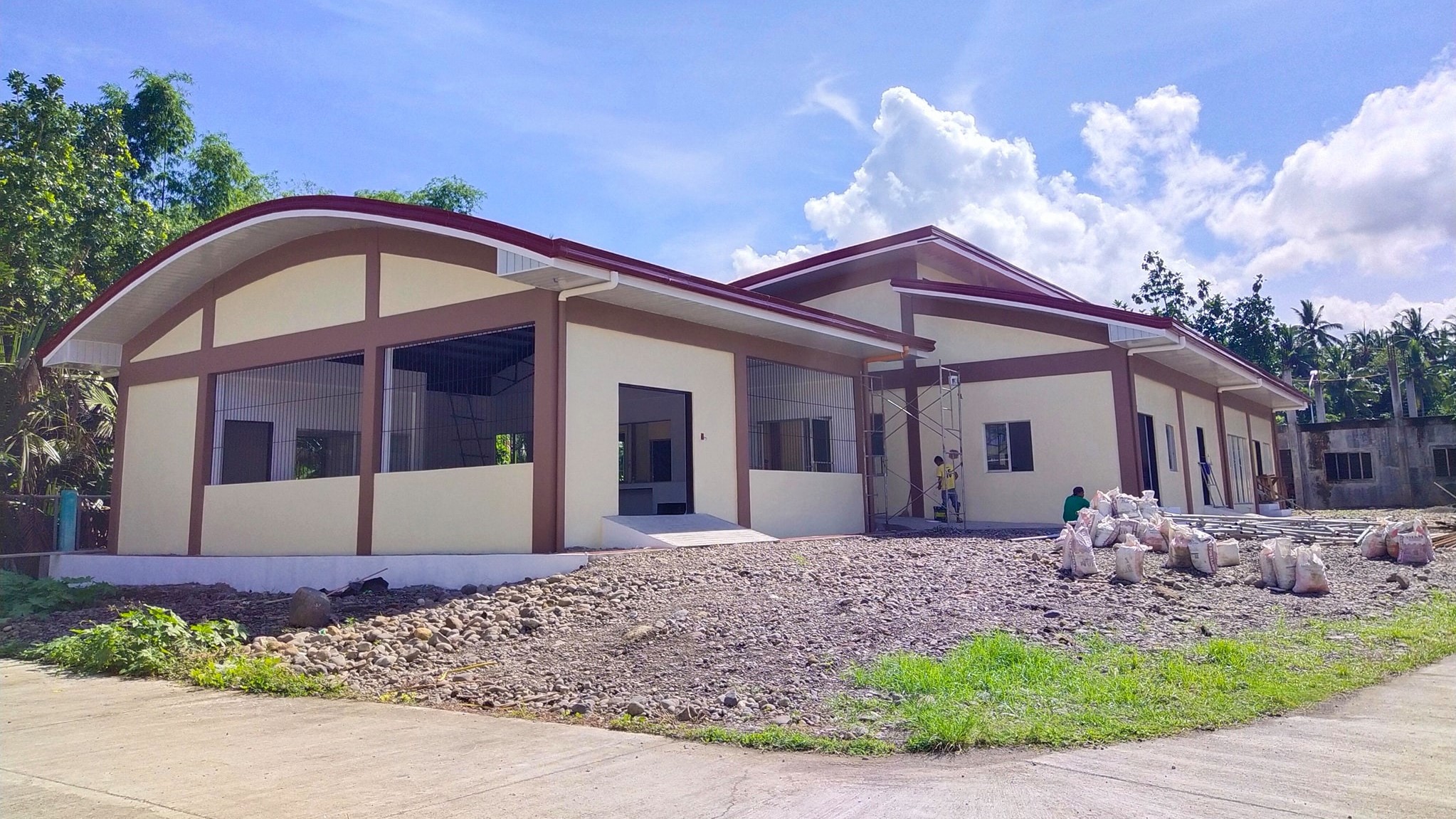 Baybay City's Sweet Potato Processing Center, the first of its kind in both Visayas and Mindanao is mainly run by the local government by tapping women's groups and other people's organizations within the locality. Photo courtesy of Baybay City Updates.
As a way of boosting the local agriculture sector, VSU through the Philippine Root Crop Research and Training Center (PhilRootcrops) worked together with Baybay City Local Government Unit (LGU) to develop the root crop value chain and its supporting industry not just by establishing a dedicated processing plant but by also building a strong local supply chain through the establishment of root crop demonstration farms that will provide the needed local materials for the production of root crop-based products. Situs Slot Gacor | Slot Gacor mudah menang
The launching of the Sweet Potato Processing Center was made possible through the Grant in Aid Program of the Department of Science and Technology (DOST) in Region 8.
After Yolanda hit the Visayas, the coconut farmers of Baybay City were left devastated by the damage that the typhoon caused to their livelihoods. During that time, Baybay City Mayor Jose Carlos L. Cari wanted to find alternative but viable sources of income for these affected farmers.
The Extension and Socio-Economics Division (ESED) of PhilRootcrops headed by Prof. Marlon M. Tambis who now sits as the Deputy Director of PhilRootcrops proposed the idea of introducing sweet potato farming to the coconut farmers as these kinds of root crops are more suitable to Baybay's topography, are climate resilient and are fast-growing than coconuts.
On top of that, VSU already has a long list of many science-based products mainly derived from root crops that are only awaiting for actual commercialization. But unlike the other mature root crop technologies generated by VSU, the development of the kamote ice cream is mainly a brainchild of the current Local Chief Executive of Baybay City, Mayor Jose Carlos 'Boying' L. Cari.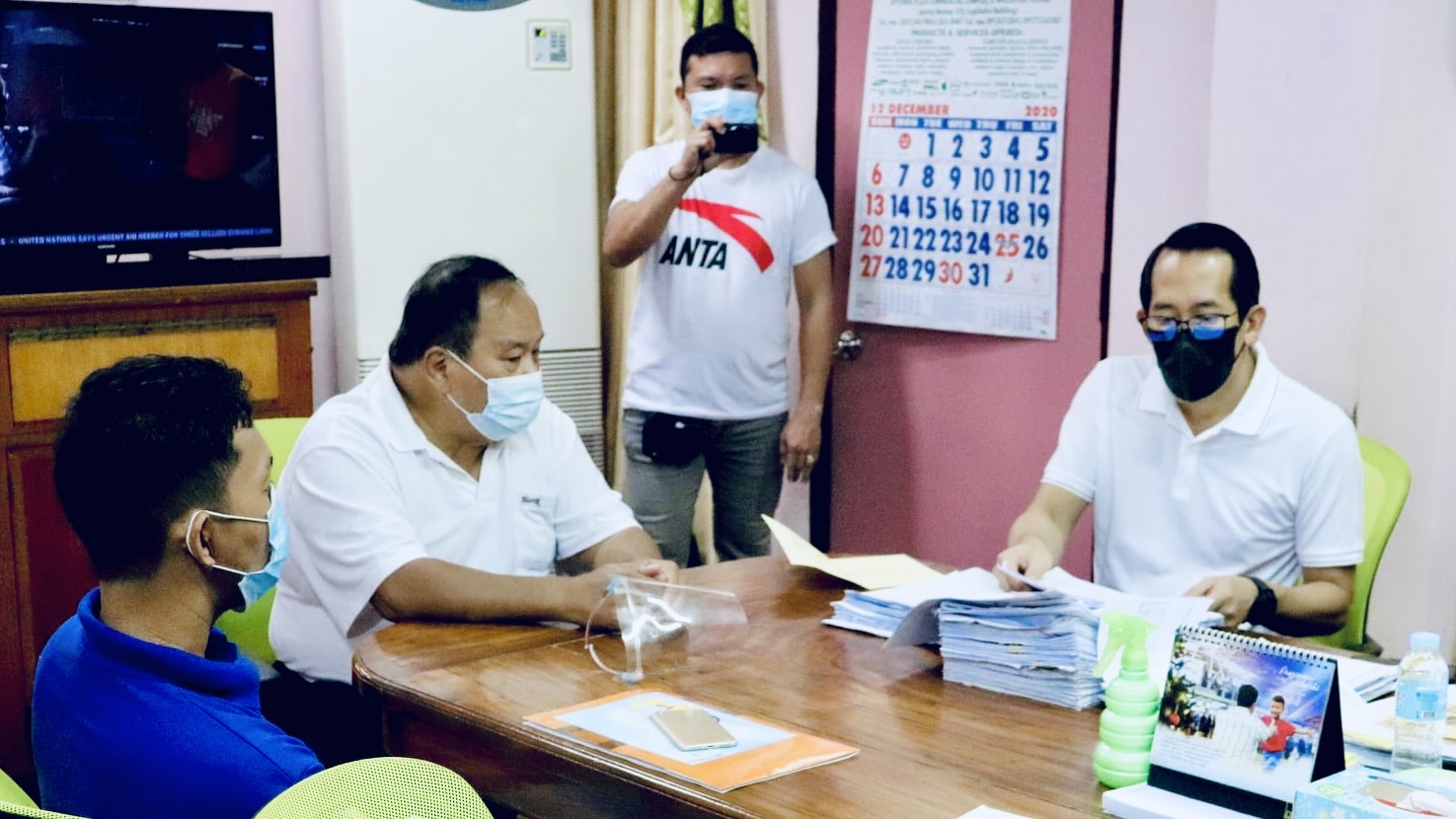 Baybay City Mayor Cari (rightmost) assessing the viability of establishing the Sweet Potato Processing Center in a meeting held on December 4, 2020, together with then VSU Research Director and now City Councilor Dr. Jose L. Bacusmo (seated center) and PhilRootcrops-ESED Head Prof. Marlon M. Tambis. Photo courtesy of VSU-ATBI.
According to Ms. Dhebie Relente, Mayor Boying Cari loves to eat ice cream and he even enjoys making his ice cream at home using a basic compressor-based ice cream maker.
Anchored on his fascination with ice cream, he then connected this with an existing project with VSU PhilRootcrops and tapped the help of the Leyte Provincial Director John Glenn Ocaña of the DOST-8. The said agency then responded by providing the needed ice cream maker that will turn a sweet potato into a sweetened frozen food.
In connection with this, Baybay City LGU was awarded by the DOST-8 for being one of the Outstanding Implementers in the Region for local science and technology initiatives that recognized the establishment of commodity-based processing centers mainly dedicated to sweet potato and jackfruit including the successful management of the Masagana Rural Improvement Club (RIC) Producers Cooperative.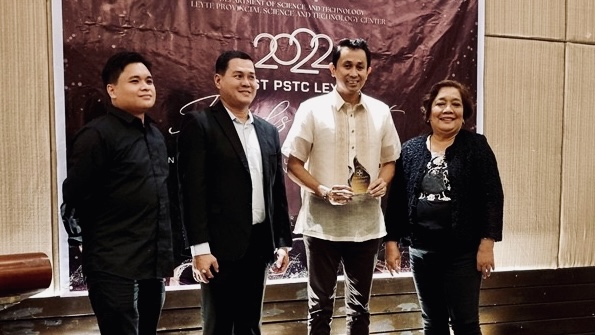 City Administrator Atty. Florante A. Cayunda, Jr. received the award from the officials of DOST Eastern Visayas on behalf of Baybay City Mayor Jose Carlos L. Cari in a ceremony held on December 16, 2022, at Summit Hotel, Tacloban City. Photo courtesy of Baybay City Updates.
At present, the market of this ice cream is still in the locality of Baybay City as the processing center is still developing a plan on how to transport their products around the region before they can mobilize and upscale their production to a bigger and wider market.
Mayor Boying Cari is confident that the new products that are uniquely manufactured in Baybay City will soon strengthen the local agriculture industry while also attracting more foreign and domestic tourists who will be enticed to visit the city not just for its popular tourist attractions but also for food tourism.