TÜV Rheinland to recertify VSU as compliant to ISO 9001:2015 standards
Details

Written by Marianne C. Bayron

Published: 03 March 2023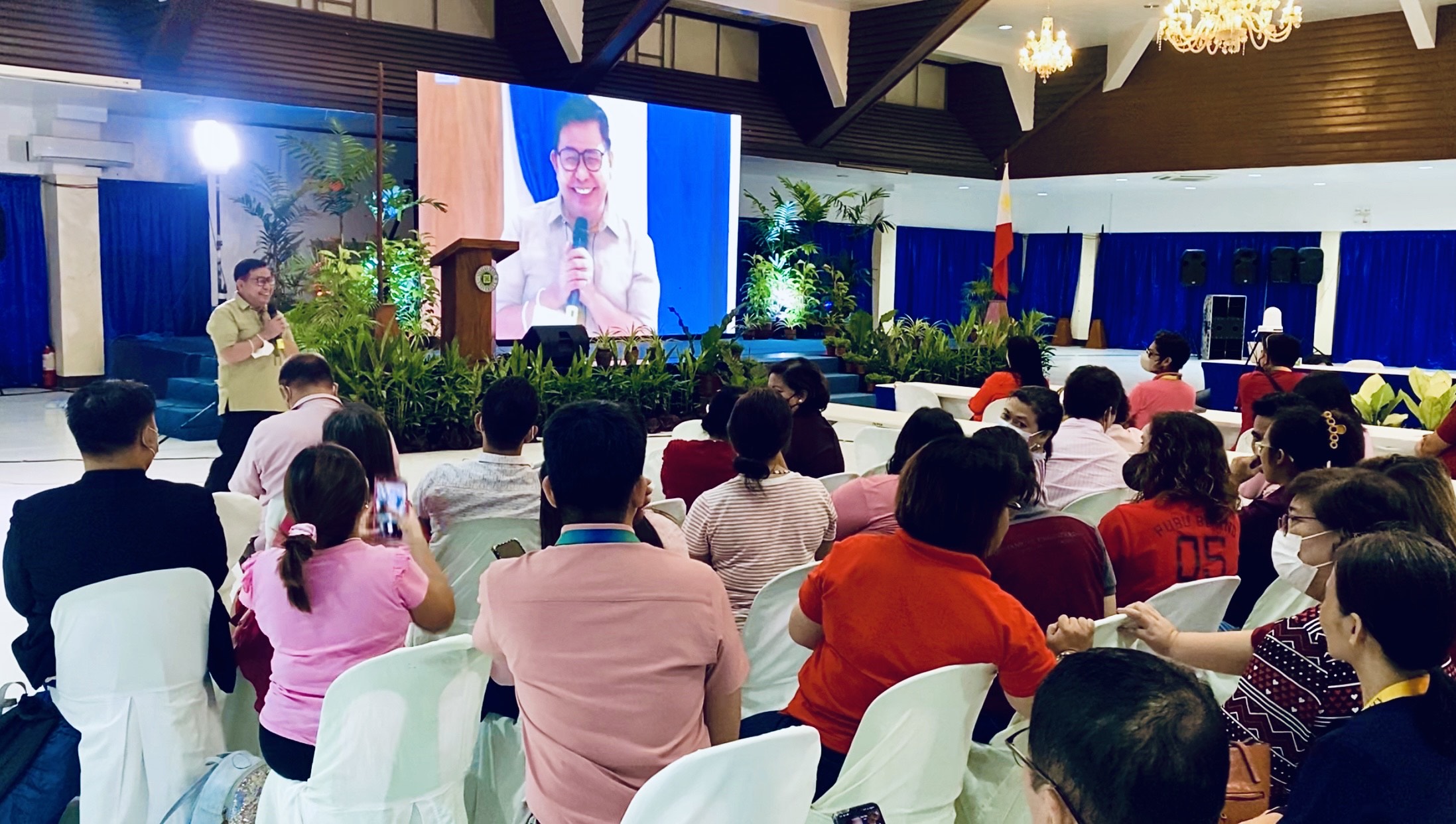 After an intensive two-day recertification audit covering the review and assessment of the university's Quality Management System (QMS), auditors from TÜV Rheinland Philippines found VSU's QMS with only one minor nonconformity to the ISO 9001:2015 standard.
"We have zero major nonconformity and one minor nonconformity. We are going to award the certificate. The audit team will recommend the award of the certificate as long as we approve your correction and corrective action. So, congratulations!" the lead auditor said.
The audit happened on February 27 to 28, 2023 at the VSU Main Campus, the first face-to-face audit since the onset of the pandemic.
Mr. Rolando Remitar (Lead Auditor), Ms. Mary Grace Balobalo, and Mr. Ernesto Demoy represented TÜV Rheinland Philippines in this recertification audit.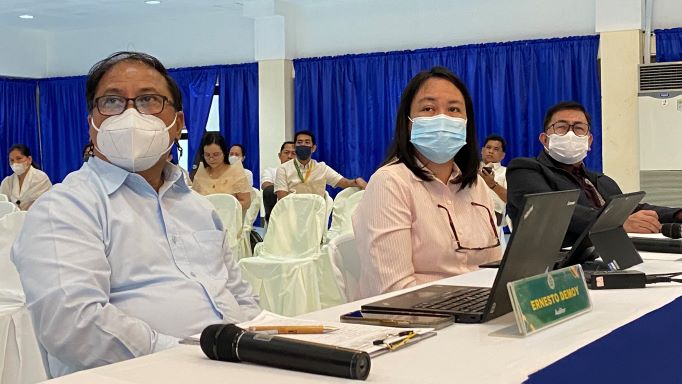 Since 2021, the surveillance audits have been held purely online due to pandemic-related limitations.
TÜV Rheinland Philippines is a leading testing service provider in the world that stands for safety and quality in areas of business and life.
VSU has been working with TÜV Rheinland since 2019 to develop and maintain a management system that meets with international standards.
In a closing audit meeting held at the VSU-RDE Hall, the audit team from TÜV Rheinland highlighted 15 positive feedbacks in customer satisfaction, governance and management, extension services, new programs, review classes, awards and recognitions, research and innovation, HRM best practices, facilities, clinic, finance, budget, and accounting offices, management and information services, supply and procurement services, and the alumni.
The lead auditor indicated 20 opportunities for improvement (FOIs) that are subject to review by the VSU administration.
Meanwhile, one minor nonconformity is in planning for the effective delivery and assessment of learning contents and competencies of the 36 subjects in the first semester and 32 subjects for the 2nd semester for the academic year 2022 to 2023 that have been found to contain no updated syllabi.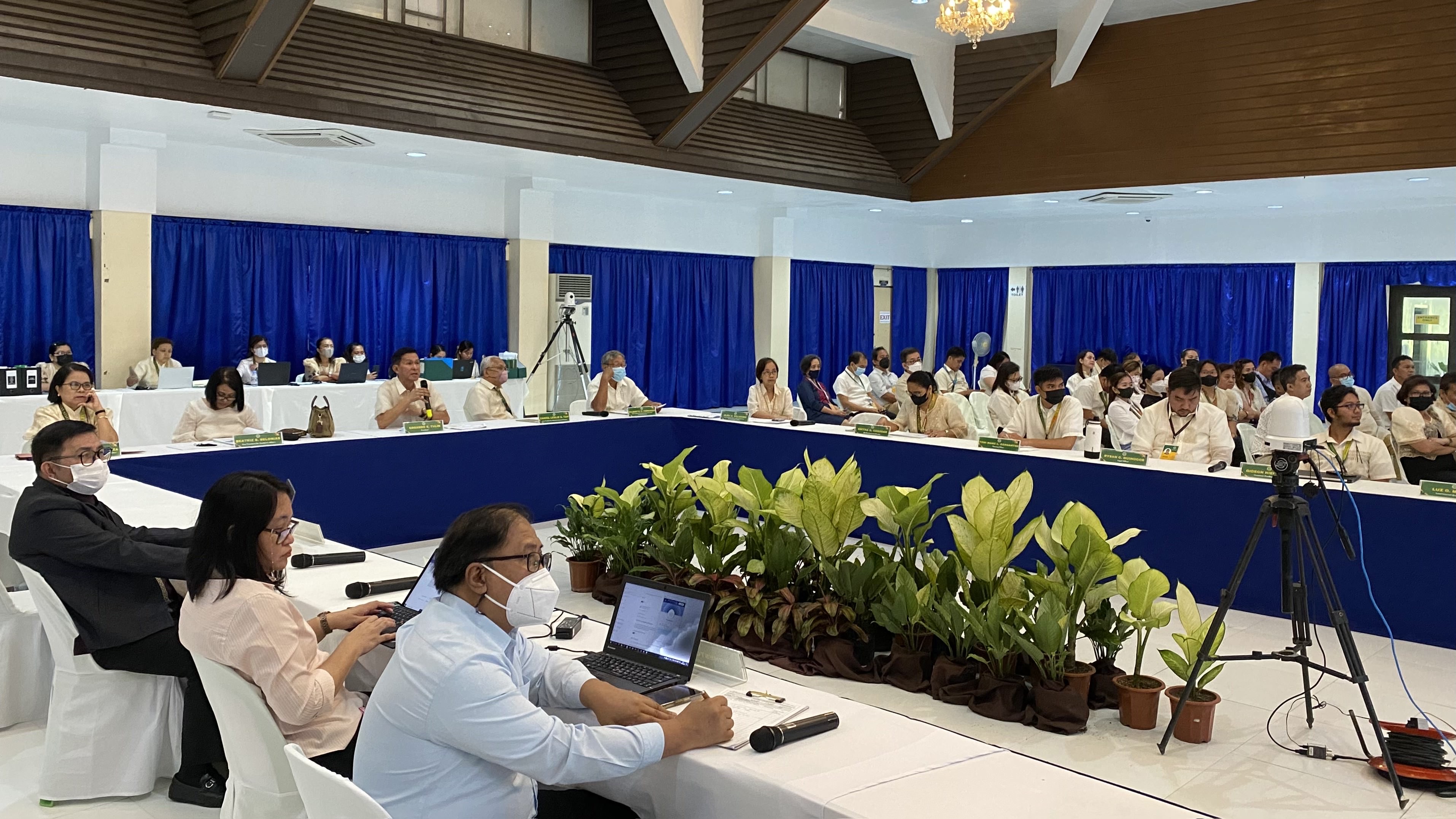 VSU President Dr. Edgardo E. Tulin was delighted by the positive results of the surveillance audit and thanked his prime movers for their work and efforts in maintaining the quality management system.
"We are glad about the results. There is one minor nonconformity. We value the inputs from our auditors so much because this is a way where we can improve our system. It is part of the journey of excellence in VSU, we have to comply with the requirements of our nonconformity and we will surely do our best to improve in this very important area," Dr. Tulin said.
Meanwhile, Vice President for Student Affairs of Services Aleli A. Villocino, who also stands as the university's Quality Management Representative (QMR), expressed her gratitude to all VSU employees for a job well done following months of document preparation for this audit.
"I would like to thank the management and everyone in VSU because this is not just a success of the QAC, it is really everyone from the top to the bottom of our management teams. Thank you to all of you for your overwhelming support and hard work in completing your respective tasks. Our QMS journey is a continuing movement towards better service for all our constituents," Vice President Villocino expressed.
Professor Editha G. Cagasan, Director for Quality Assurance, also expressed her gratitude to everyone and attributed the overall success of the audit because of the guidance from above.
"We thank God for His guidance. Without His enabling intervention, we would not have reached this far. It was the Lord who gave us all the needed strength during the scheduling and preparation for this recertification audit. We are still adjusting to our full face-to-face setup during a pandemic and we had to adjust many things to prepare for an in-person audit. That's why I understand how many people sacrificed for the overall success of this audit and we recognize them today as we are set to get our ISO recertification very soon," the QAC Director highlighted.
Now that VSU's flagship campus in Baybay City has been subjected to two ISO certification audits, the university administration is now ready to push for a separate audit of its 4 component campuses in Alangalang, Isabel, Tolosa, and Villaba happening very soon.